This page contains archived information and may not display perfectly
FE - Behind the scenes at the Paris ePrix
Take one of the world's most recognisable cities, add one of the world's best-known national monuments and thousands of fans of electric racing, and what do you get?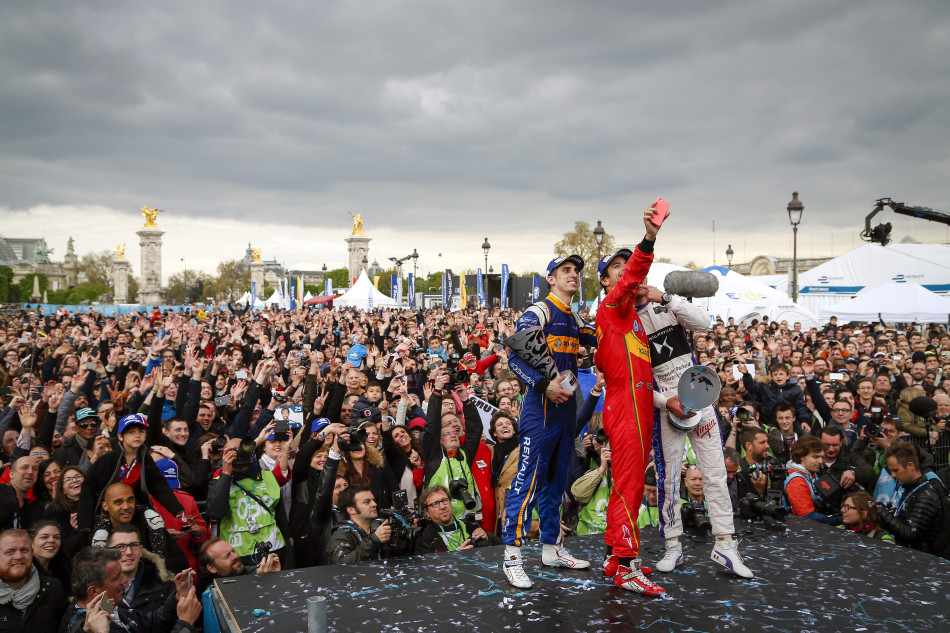 Formula E this weekend made its Paris debut, bringing motorsport to the streets of the French capital for the first time in nearly 70 years. The Paris ePrix organisers promised a spectacle in the City of Light, and a spectacle they delivered.
In addition to the official sell-out crowd, curious (and ticketless) on-lookers tore down the cloth banners hiding the track action from public view, and in some cases broke through the barriers themselves to get a closer look at electric racing, the silent thriller.
Outside the packed general admission areas and the eVillage, the Paris ePrix was packed with VIPs, from the politicians and officials whose foresight made the event possible, to famous faces from the world of motorsport: FIA President and UN Special Envoy for Road Safety Jean Todt, Prince Albert of Monaco, French Prime Minister Manuel Valls, and Mayor of the 7eme arrondissement Rachida Dati.
But it was not just the great and the good who enjoyed all that the ePrix had to offer. The post-race podium ceremony in les Invalides was enjoyed by thousands of fans who cheered on race winner Lucas di Grassi, second-placed Jean-Eric Vergne, and third-placed Sebastien Buemi. After screaming through the champagne spraying the crowds were treated to the sounds of the eJ as the eVillage partied on into early evening.
While the Paris ePrix was an undoubted success, the race organisers are faced with a new challenge for the 2017 edition - how best to accommodate all of the sport's new fans, those who were entranced by the spectacle of electric racing on the streets surrounding some of Paris' most famous buildings.
The enthusiasm on offer in Paris this weekend was strong enough to power the grid for the rest of the racing season.