This page contains archived information and may not display perfectly
FE - 2018 ABB Formula E championship awarded highest level of certification for sustainable practice
'I am very proud of the hard work formula e has put into receiving third party iso 20121 certification. The achievement is a testament to our entire ecosystem working towards a common goal of continuously improving our sustainability credentials and working with our supply chain at events.' Alejandro Agag, Founder & CEO of Formula E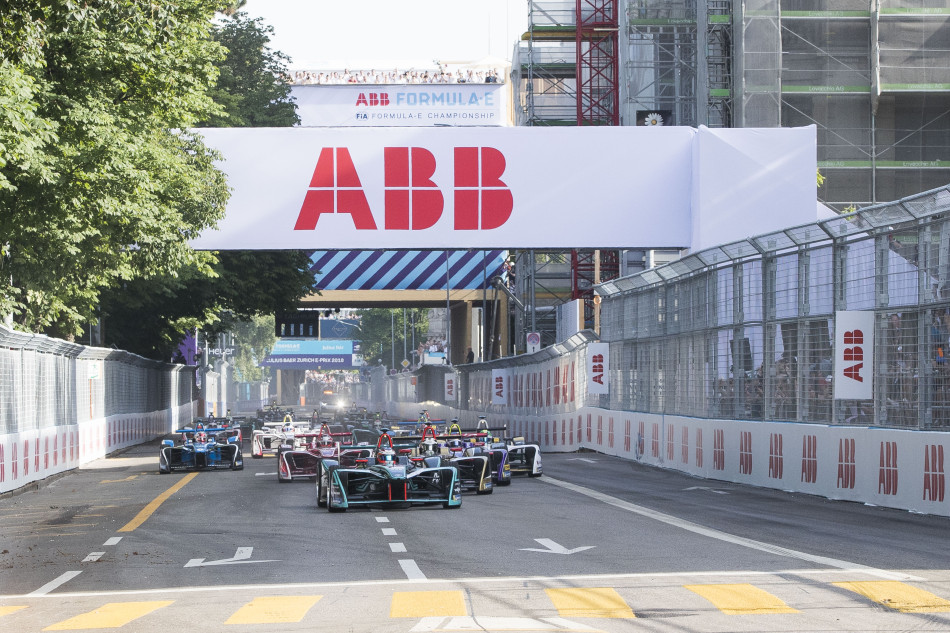 LONDON, UK (July 11, 2018) - The ABB FIA Formula E Championship has become the first category in motorsport to be awarded with ISO 20121 certification. The accomplishment - granted by SGS following a robust and comprehensive third-party audit - reinforces the commitment of the electric street racing series to leading the way in sustainable practice in events and entertainment.
The international standard of sustainability in events - ISO 20121 - was created following the 2012 Olympics in London for events to implement a management system that focusses on three key targets; becoming more socially responsible, creating a successful financial model to grow and reducing the individual environmental footprint of events.
Formula E's holistic approach to sustainable event management has increased the positive impact on the environment and will be expanded in future seasons to strive for excellence throughout the entire ecosystem. The implementation of a waste management scheme and continued efforts of sourcing sustainable suppliers adds to the championship's legacy programme and community engagement projects - ensuring social inclusivity and economic prosperity.
In addition, Formula E continues to work with long-standing official logistics partner DHL on creating an optimised calendar - racing from one region to the next and reducing air freight, saving up to 15,000 t CO2-eq each season. This is equivalent to the amount of annual emissions of 1,500 European inhabitants. 
The ABB FIA Formula E Championship has one of the lowest carbon footprints among international sporting events with a ratio of 86kg of CO2 per spectator - the equivalent of driving 400km by car. This is due to the absence of permanent infrastructure - a positive bi-product of racing in the heart of city centres - as well as the majority of spectators coming from local communities and taking public transportation.
Other events that have achieved certification include the Roland Garros French Open, 2016 Olympics in Rio de Janeiro and the 2016 UEFA European Championships in France.
Alejandro Agag, Founder & CEO of Formula E, said: "I'm very proud of the hard work Formula E has put into receiving third party ISO 20121 certification - the highest award in sustainable events. The achievement is a testament to our entire ecosystem working towards a common goal of continuously improving our sustainability credentials and working with our supply chain at events to inspire others to make a conscious effort in minimising the impact on the environment. I look forward to other sports and categories of racing taking inspiration from the ABB FIA Formula E Championship."
To get the latest news on the ABB FIA Formula E Championship, visit - www.FIAFormulaE.com