Faggioli remains unbeaten
The "Glasbachrennen" in Germany was the ninth round of the FIA European Hill Climb Championship, marked once again by the total domination of Simone Faggioli.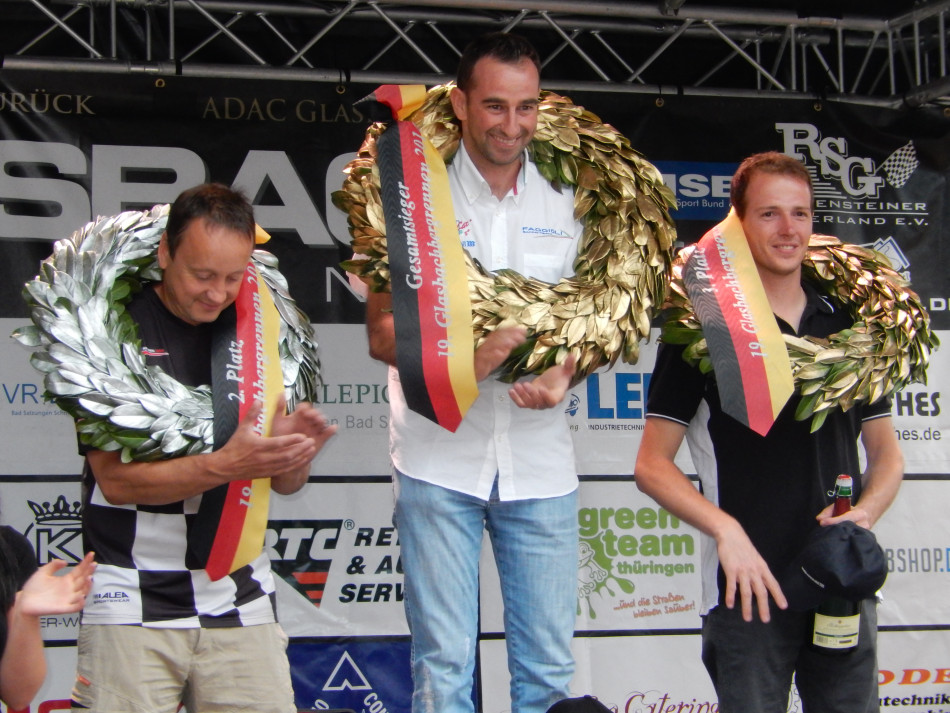 Extremely popular for the quality of its course and high level of safety, last weekend's German event at Glasbach welcomed no less than 190 drivers and nearly 10,000 spectators. It was yet another occasion for Italian Simone Faggioli to reign supreme. Finishing first in the practice and winner of the two race heats, the Italian claimed his eighth victory in as many events this season in the European Championship (he did not take part in the Polish event in Limanova in June). The change in car that took place last winter, from the Osella FA30 to the Norma M20FC, seems to have paid off, so much so that as well as remaining unbeatable, the Italian has set new absolute records (already held by him) on 5 of the 8 courses on which he has raced since the beginning of the year! With three competitions remaining (Switzerland, Slovenia and Croatia), Faggioli is already almost certain to succeed himself and once again take the title of the FIA European Hill Climb Championship.
In Germany, Czech Milos Benes (Osella-Zytek) was clearly the chief challenger, leaving Faggioli only two seconds to spare even in the second heat at the end of the 5.5 km course. Disappointed by the Formula 3000 with which he had started this 2014 European campaign, the young Italian Federico Liber is now competing behind the wheel of an Osella FA30. Fourth in Slovakia, where he had put the car to the test for the first time a week earlier, Liber made the third step of the podium in Germany, coming in before Fausto Bormolini (Reynard K02). In fifth place, David Hauser from Luxembourg takes his brand new Wolf GB08F1 further with each appearance.
As for the closed cars, the winners in Glasbach were German Norbert Brenner (1st in E2-SH with his Opel Vectra DTM V8), Belgian Yannick Bodson (1st in GT, in a Porsche 997 Cup), Czech Jaromir Maly (1st in Group A with his Mitsubishi Lancer Evo 8) and Macedonian Igor Stefahovski, winner of Group N and comfortable leader in the provisional classification of the European Championship in Category 1.
The European climbers can now take a few weeks off, with battle recommencing on 16 and 17 August in Switzerland, on the fastest route of the season, from Saint-Ursanne to Les Rangiers.

To see the provisional classification of the FIA European Hill Climb Championship, click here.