This page contains archived information and may not display perfectly
F3 - Duel for the title of 2017 FIA Formula 3 European Champion
F3 - 2017 Race of Hockenheim - Preview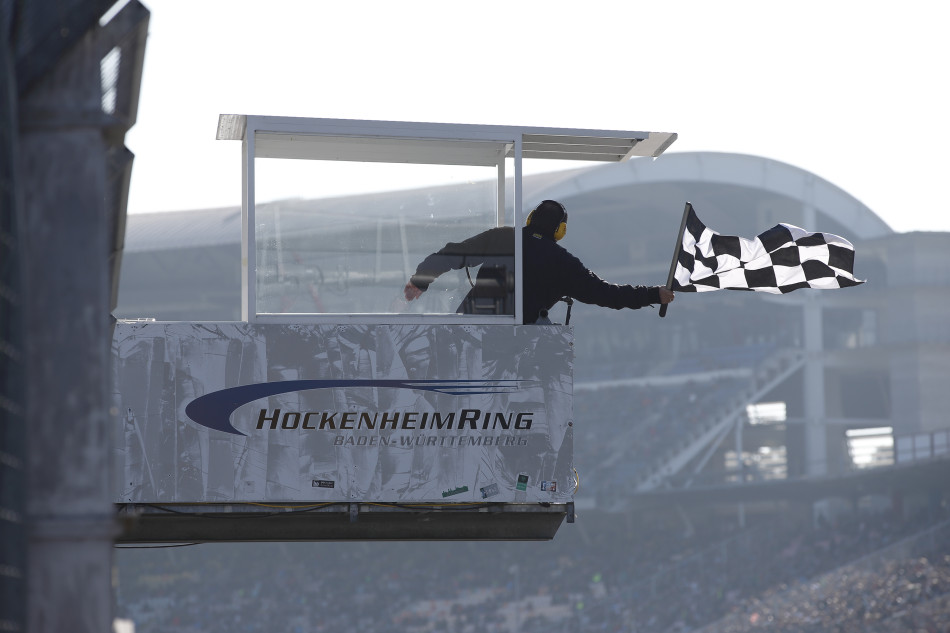 Event: 10 Hockenheim
Date: 13th to 15th October 2017
Venue: Hockenheimring / DEU
Track length: 4.574 kilometres
Lap record: 1m32.489s (Jake Hughes, 2016)
Distance: 33 minutes plus one lap
This weekend, the FIA Formula 3 European Championship makes its final stop of the 2017 season at Hockenheim's 4.574-kilometre long circuit, traditionally the venue of the series' season finale. So far, the 2017 season featured extremely close racing and many thrilling races and at the moment the battle for all three titles is still open. Prior to the final three races this weekend, the British McLaren junior Lando Norris (Carlin) has the most promising chances of winning the drivers' and the rookie championship titles, with Prema Powerteam being the favourite in the fight for the team championship.
Lando Norris and Maximilian Günther (Prema Powerteam) are the protagonists in the duel for the title of 2017 FIA Formula 3 European Champion. These two young drivers are the only ones who can still make it to the top of the championship ranking, thus following in the footsteps of Canada's Lance Stroll who moved up to Formula One this year. 17-year old Norris from Glastonbury, Southern England, travels to the German F1 circuit with a 72-point lead over Maximilian Günther. To clinch the title, the German has to win all three races, with Norris scoring a maximum of two points, over the course of the weekend.
The situation in the battle for the rookie title is even clearer. Here, Norris does not have to score a single point while his last rival, Jehan Daruvala (Carlin), must finish as best rookie in all three races. Only then, Norris would be beaten.
Meanwhile, the fight for the second position in the drivers' championship standings is closer. Here, Sweden's Joel Eriksson (Motopark) follows just six points behind Günther and also Callum Ilott (Prema Powerteam) still has a chance to become second. In the team ranking Carlin is the only team which could still prevent defending champions Prema Powerteam to claim the title again in 2017.
At the same time, the fans will not only look forward to watching the championship decisions unfold but also to three entertaining races. At a circuit that provides several overtaking opportunities, the four Germans in particular want to use the opportunity to shine in front of their home crowd. These drivers are – in addition to Günther – Mick Schumacher (Prema Powerteam), David Beckmann (Motopark) and Keyvan Andres (Motopark). Schumacher and Andres will contest their first FIA Formula 3 European Championship races at Hockenheim while Beckmann already secured a podium in last year's season finale.
Lando Norris (Carlin): "I am really looking forward to the finale at Hockenheim. Last year, I contested my first FIA Formula 3 European Championship races there and I like the circuit. My goal for the final race meeting of the year is the same as for the other nine race weekends: I want to win all three races. Furthermore I'd love to clinch the title in the first race and mathematically it's possible to do so. The first step on the way winning the race is a good performance in the first qualifying session and I'm convinced that we have got what it takes to battle it out for pole. I already was quick at Hockenheim in 2016 and Carlin provided me with a fast and reliable car throughout the season. But should I fail to put it on pole, Hockenheim provides several overtaking possibilities."
Maximilian Günther (Prema Powerteam): "I am looking forward to the finale as I love to race at Hockenheim. Furthermore, I have fond memories of this race venue. I know that my title chances aren't exactly promising but I will nonetheless give it my very best and will – like always – focus on my own performance. No matter how the fight for the title will end, I want to shine by securing several good results in the season finale - if possible with three wins."