This page contains archived information and may not display perfectly
F1 – Vettel disqualified from Hungarian Grand Prix result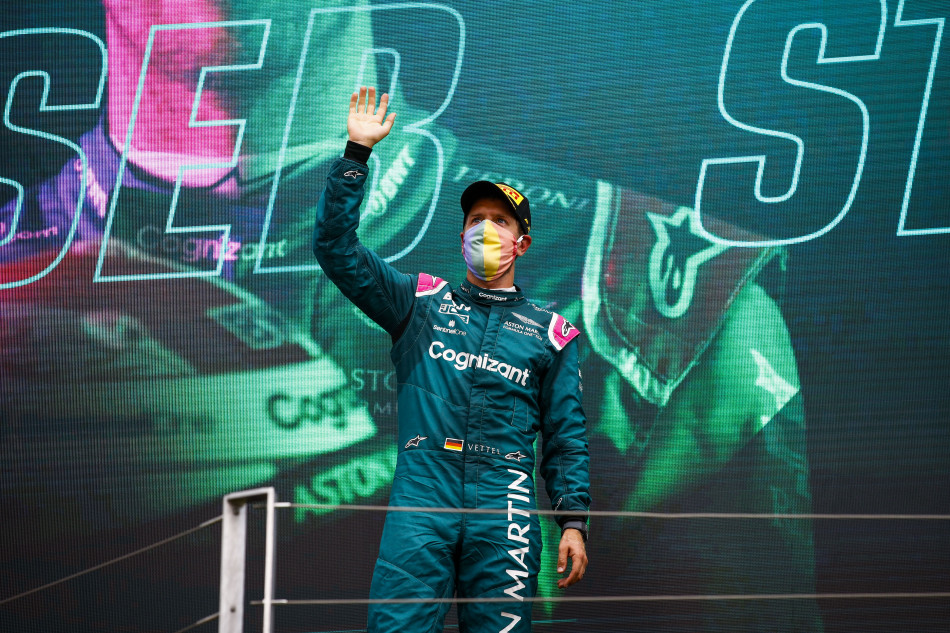 Sebastian Vettel has been excluded from the result of the Hungarian Grand Prix after his Aston Martin teams failed to provide sufficient fuel from his car after the race to meet regulations.
According to the decision handed down by the FIA race stewards it was not possible to take a 1.0 litre sample of fuel from Vettel's car after the race, stating that though "the team was given several opportunities to attempt to remove the required amount of fuel from the tank, however it was only possible to pump 0.3 litres out".
The stewards' decision added: "During the hearing in presence of the FIA Technical Delegate and the FIA Technical Director the team principal of Aston Martin stated that there must be 1,44 litres left in the tank, but they are not able to get it out. This figure is calculated using the FFM or injector model.
"Given this situation, car No. 5 is not in compliance with the requirements of Art. 6.6 FIA Technical Regulations. According to Art. 6.6.2 competitors must ensure that a 1.0 litre sample of fuel may be taken from the car at any time. The procedure was followed however the 1.0 litre sample of fuel was unable to be taken.
"The Stewards determine to apply the standard penalty for technical infringements. Therefore they took into account, that it shall be no defence to claim that no performance advantage was obtained."
The decision therefore was that "Car 5 (Vettel) is disqualified from the results of the Race".
While Aston Martin have the right to appeal, Vettel's exclusion from the result promotes Mercedes' Lewis Hamilton to second place in the result with Ferrari's Carlos Sainz claiming third. Haimilton will therefore will go into Formula 1's summer break with an eight-point Driver's Championship lead over Red Bull's Max Verstappen, while Mercedes now lead the Constructors' Championship with 303 points, 12 ahead of Red Bull.