F1 racers in the mix for Tour de Corse ERC glory
Giru di Corsica-Tour de Corse - Preview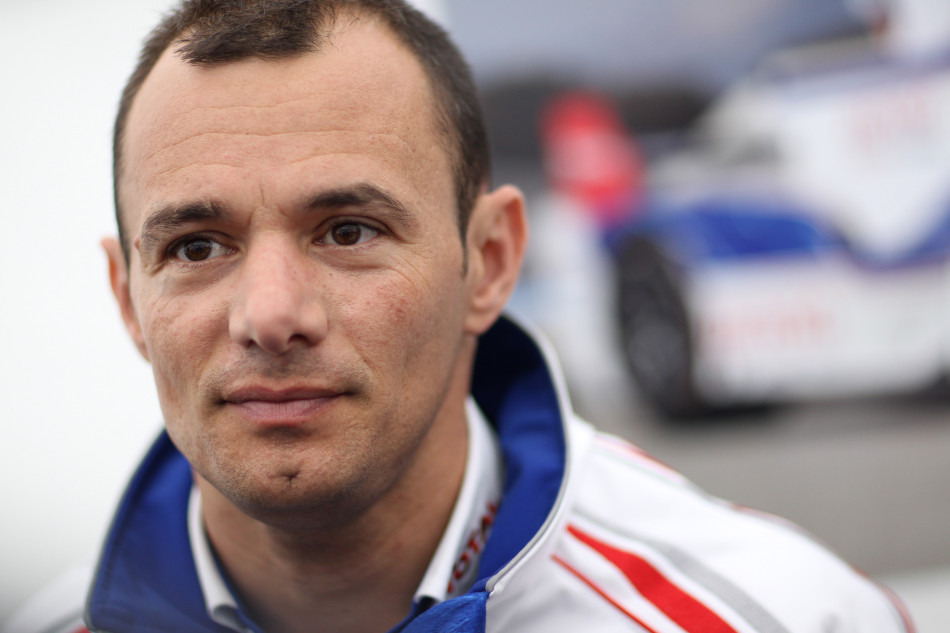 There will be serious competition ahead on round five of the FIA European Rally Championship as two Formula One racers line up for an event steeped in tradition and challenging in the extreme.
Of the impressive 58-car entry – the event's largest for five years – Robert Kubica and Stéphane Sarrazin are among the standout drivers in their turbocharged Regional Rally Cars.
Kubica, who has started 76 grands prix, is demonstrating his formidable talent and determination in this year's ERC as he recovers to full fitness following a rally crash in 2011. Despite his limited knowledge of the sport, the Polish ace has led both ERC rallies he's started to date in his Citroën DS3 RRC and has a tally of 15 stage wins to his name.
Sarrazin, who raced just once in Formula One in 1999 but has a strong record of success in the Le Mans 24 Hours, is making his ERC debut on Tour de Corse in a MINI John Cooper Works that he will drive for the first time during a test on Monday. While Sarrazin has previous experience of the asphalt rally – three times in competition and once as a zero car driver in 2012 – Kubica is a Corsica novice so will be building his experience from the first of 11 stages next Friday morning.
Twists and turns all the way
Affectionately known as the 'Rally of 10,000 Corners' due to the proliferation of twists and turns on challenging mountain roads, the event starts in the tranquil setting of Calvi, on Corsica's northwest coast, on the evening of Thursday 16 May. From there, crews tackle six stages on Friday's opening leg around the town of Corte before the overnight halt in Ajaccio to the south. Saturday's action starts and finishes in Ajaccio with five stages prior to the finish in the town that evening. With an overall distance of 929.55 kilometres, Tour de Corse is a tough test for both car and crew.
But it's not just the constant cornering that makes Tour de Corse such a challenge: the bulk of the route runs over narrow mountain passes lined with unforgiving rock faces on one side of the road and steep drops on the other. The stages climb and fall and while most roads in Corsica have been resurfaced over the years, there are some sections on bumpy and broken asphalt.
Serious competition ahead
With 23 cars eligible for the headlining Super 2000 category, the competition on the 56th running of Tour de Corse will be intense. In addition to Robert Kubica and Stéphane Sarrazin, a host of star drivers will be in the battle for victory on the fearsome island roads. Jan Kopecký is the ERC's man of the moment with three wins out of three starts this year for ŠKODA Motorsport. Renowned as an asphalt specialist, Kopecký produced one of the drives of his career in Corsica in 2012 as he closed on eventual winner Dani Sordo, who piloted the same MINI that Sarrazin will use this year.
Other firm favourites for Corsica glory include one-time Rallye Monte-Carlo victor Bryan Bouffier, rallying legend François Delecour and Peugeot Rally Academy's rising star Craig Breen. Daniel Oliveira will fly the colours of the Brazil World Rally Team on his Fiesta, while highly-rated Frenchman Jérémi Ancian is the reigning Peugeot 207 one-make champion in his homeland.
Jean-Mathieu Leandri is the highest-seeded Corsican driver while fellow islander Jean-Dominique Mattei will be back in action 12 months after fire destroyed his car on this event. Meanwhile, Antonín Tlusťák will front the GPD Mit Metal Racing Team's challenge for the prestigious European Rally Championship for Teams.
As well as the battle for overall glory, the ERC Production Car Cup and ERC 2WD Championship will be closely fought, while the ERC Ladies' Trophy will also be hotly contested. Among those chasing ERC Production Cup honours are Subaru Impreza drivers Andreas Aigner and Marco Tempestini, Mitsubishi Lancer runner Jaroslav Orskák and Team Renault Sport Technologies duo Germain Bonnefis and Robert Consani.
Kornel Lukacs, Vasily Gryazin, Slawomir Ogryzek, plus leading ladies Ekaterina Stratieva and Molly Taylor will be in contention for ERC 2WD laurels but will face strong opposition from top local drivers Pierre-Antoine Guglielmi and Petru-Antoine Boschetti.