European Drag Racing Championship Results round #3
Finland´s Alastaro Circuit hosted round #3 of the FIA European Drag Racing Championship july 4-7th. The event was well visited during the weekend. The weather was hot and sunny during the race day.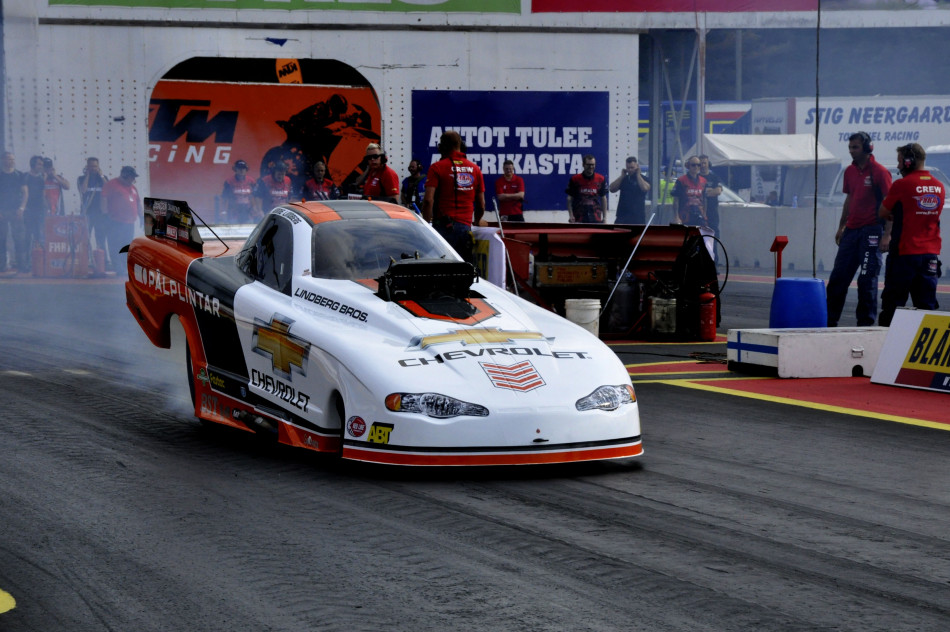 The Pro Stock field was all Swedish at Alastaro and the final was a battle between the two drivers that also reside at the top of the championship points standings; Thomas Lindström and Jimmy Ålund and they followed each other performance wise during the race day, both extremely competitive and consistent running in the 6.60 second range. The victory to Ålund, winning time 6.70 sec/334 km.

In the Pro Modified class championship leader Micke Gullqvist, Sweden was taken out in the semi final by Marc Meihuizen (the Netherlands). Meihuizen ran consistent during the weekend. His opponent in the final, was Mats Eriksson Sweden, who struggled with traction problems through the eliminations and did not stand a chance to Meihuizen this time. The victory goes to the Netherlands.

In Top Methanol Funny Car Swede Jonnie Lindberg impressively earned a place in the final by running two record quick runs in a row. 5.498 seconds and 5.55 sec at a speed of 416 km over the finish line. On his way there, he took out brother Johan Lindberg and reigning champion Leif Andreasson. In the final Jonnie Lindberg was opposed in the final by veteran Ulf Leanders, also Sweden. Lindberg unbeatable this weekend. Winning time 5.54 seconds at a speed of 420 km.

In the FIA European Drag Racing Championship´s fastest class Top Fuel it was an all Finnish final between veteran Anita Mäkelä and Antti Horto. Both performed stable all through the event, but it was Mäkelä who walked away as the winner this time. 5.26 sec at 420 km was no record time, but a great finish to the event for Anita and team.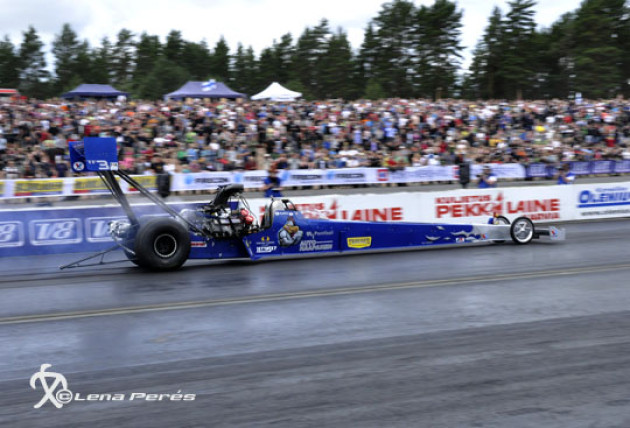 Top Methanol Dragster, had only one contestant during this event, new driver Marko Leivio from Finland.
Photos : Lena Perés/Speedgroup