ERC NEWSLETTER 5-19
Here's a recap of some of the latest developments in the FIA European Rally Championship.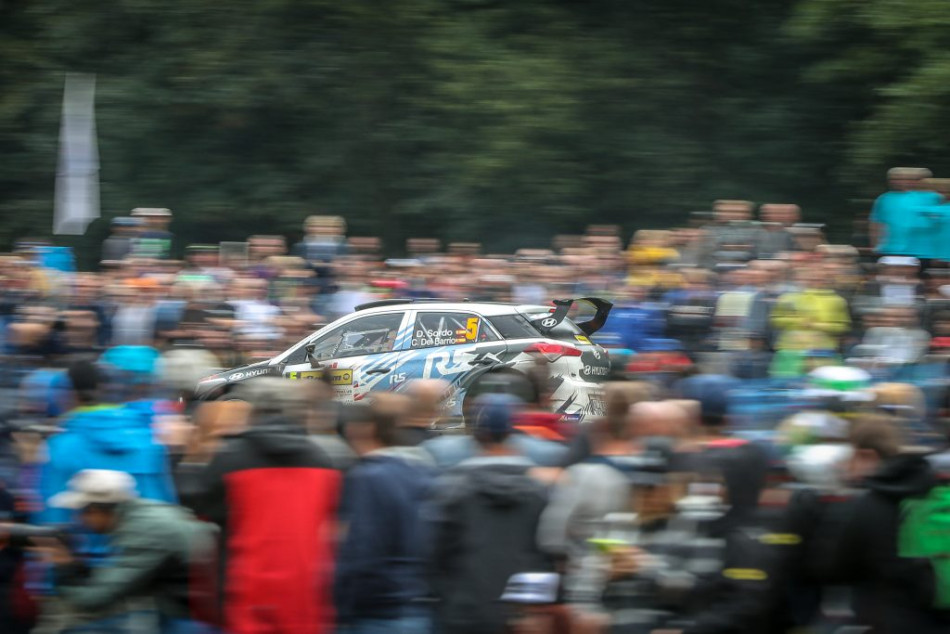 ERC A SHOP WINDOW FOR HYUNDAI i20 R5
Dani Sordo's outing on the FIA European Rally Championship-counting Barum Czech Rally Zlín last summer has proved to be more than worthwhile for Hyundai Motorsport. Earlier this week, the company achieved the first sale of an i20 R5 in Czech Republic after Martin Vlček took delivery of one of the Korean machines. Click for full story.

TOP AWARD FOR HUNGARY'S ERC EVENT
The event that will become Hungary's round of the FIA European Rally Championship in 2019 has received a top award. Run last November as the Nyíregyháza Rally, the Hungarian championship season finale and ERC candidate event was voted by drivers and officials as the Race of the Year for 2018. It was honoured during a recent ceremony. Click for full story.

HABAJ CONTINUES ERC ADVENTURE ON A HIGH
Łukasz Habaj will contest the FIA European Rally Championship for a fourth successive season as he looks to build on experience gained – and potential shown – behind the wheel of his Sports Racing Technologies ŠKODA Fabia R5. Click for full story.

ERC RECORD-BREAKER KAJETANOWICZ GETS MAJOR AWARD
Kajetan Kajetanowicz, who set an FIA European Rally Championship record when he won the prestigious title three years running in 2017, has received a top honour from his country's motorsport federation. Pole Kajetanowicz is a recipient of the PZM's highly acclaimed Złotą Odznakę (Gold Badge) for his achievements in the sport. Click for full story.

TWO RALLIES, TWO WINS FOR ERC JUNIOR CHAMPION GRYAZIN
Nikolay Gryazin served further notice of his intent for 2019 with a dominant victory on KNA Rally Finnskog in Norway last weekend. The FIA ERC Junior Under 28 champion from last season, was fastest on all six stages to win by almost seven minutes in the Sports Racing Technologies ŠKODA Fabia R5 he shares with co-driver Yaroslav Fedorov. Click for full story.

EXCITEMENT BUILDS AS ERC JUNIOR LINE-UP TAKES SHAPE
The excitement continues to build ahead of the 2019 FIA European Rally Championship with five hugely promising talents announced and the prospect of more to follow ahead of the season getting underway in the spring. Mattias Adielsson and Alex Tsouloftas have confirmed their participation in ERC1 Junior, while Sindre Furuseth, Efrén Llarena and Catie Munnings will be aiming to prove their talent in the Pirelli-supported ERC3 Junior category. Click for full story.