ERC aces hoping fortune will favour them in Fafe opener
The 2022 FIA European Rally Championship title fight starts in northern Portugal this weekend (11 - 13 March) when the challenging gravel stages of Rally Serras de Fafe - Felgueiras - Cabreira e Boticas put 40 top drivers to the test.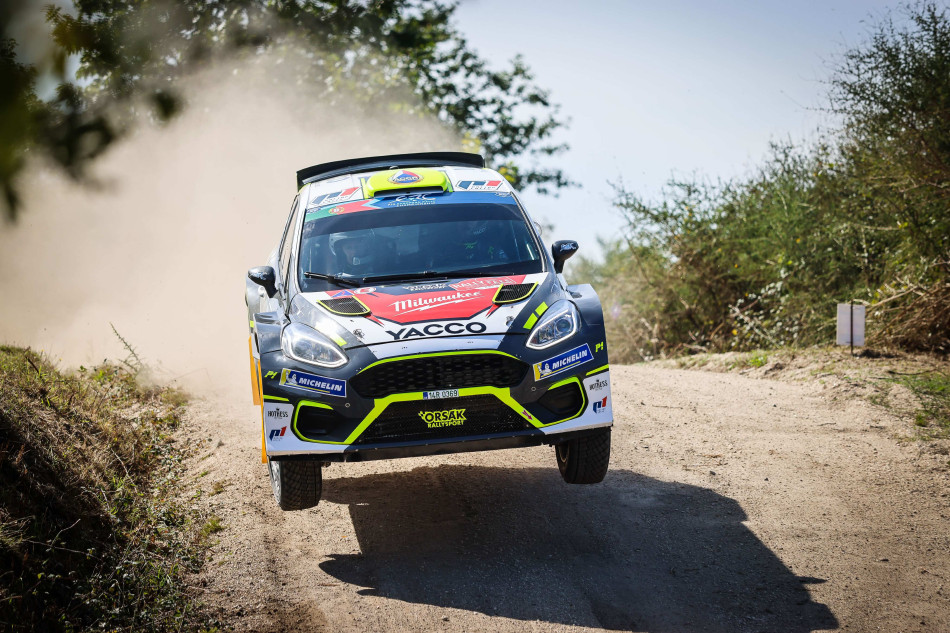 Having first run in 1953, the ERC is the oldest rally series in the world. It's recognised as the established feeder to the FIA World Rally Championship, with drivers using the series to build and then showcase their skills before they step up to the sport's highest echelon.
Spaniard Efrén Llarena, whose co-driver Sara Fernández became the first woman to win the ERC co-drivers' title last season, heads the entries.
A former Junior ERC champion, Llarena won a practice event in Spain last weekend and will be eager to avoid a repeat of the high-speed crash that he suffered in Fafe last season.
"We will be working 100 per cent to take victory but it will be tough for sure," the 26-year-old said. "To be on the podium would be the best way to start with Team MRF Tyres in the ERC but there is a chance it will rain a lot and when we had conditions like this last year it was the most difficult rally of my life.
"The crash was very bad for me so this year we try to be more focused, more intelligent, push when we can but drive carefully when we need to," added the Skoda Fabia driver.
Erik Cais, 22, was once a successful downhill mountain bike racer until injury halted his career. The Czech is now showing great promise in rallying and will join a host of drivers in trying to prevent Llarena from winning. He drives a Ford Fiesta.
Other frontrunners include four-time Hungarian champion Norbert Herczig, six-time Romanian title winner Simone Tempestini and Italy's Simone Campedelli, all driving Fabias, and Spanish talent Nil Solans in a Volkswagen Polo GTI.
Several leading Portuguese drivers will also be bidding for victory on their home event, including defending national champion Ricardo Teodósio, who is driving a Hyundai i20 N for the first time this season for Team Hyundai Portugal.
Previous multiple champions Armindo Araújo, in a Fabia, and Bruno Magalhães, in another i20 N, are also entered.
The rally, the first of eight rounds, consists of 17 mainly all-gravel stages of which Lameirinha, complete with the iconic Pedra Sentada jump, is one not to be missed. It forms the ERC's inaugural bonus points-paying Power Stage when it is run for a second time on Sunday.
The event starts in Fafe on Friday evening with a spectacular speed test through the town's streets. It finishes there on Sunday afternoon after 196.21km of competition.