This page contains archived information and may not display perfectly
EHSRC - Where to Watch the Rally Costa Brava
The 68 Rally Costa Brava will take in 450km of the Spanish scenery surrounding the city of Girona, with over 130km of special stages over the two days starting on Friday 13 March.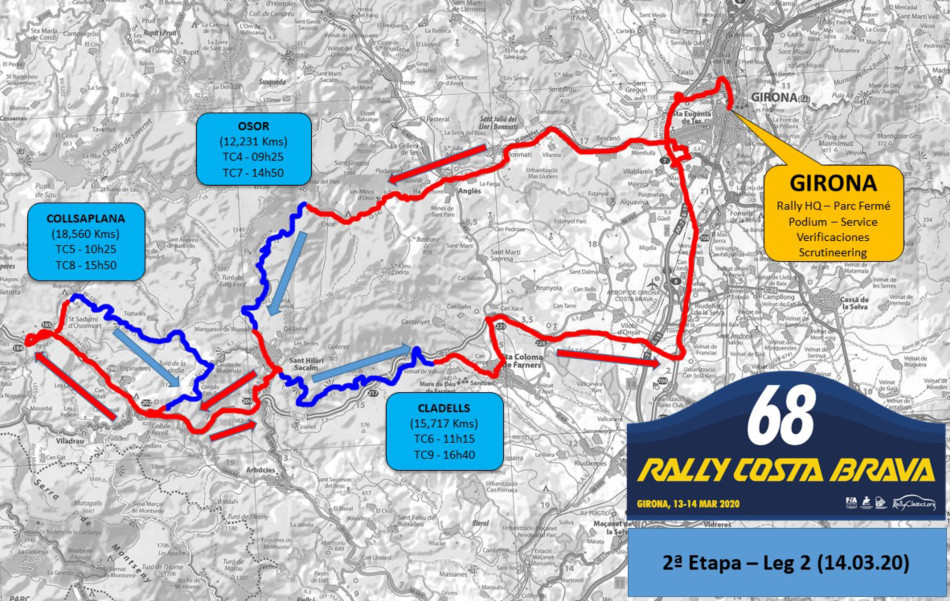 If you are a fan of historic rallying you will have plenty of opportunity to see the fantastic cars from the golden era of rallying in action across nine special stages as well as in the centre of Girona where the cars will take the start ramp on Avenida Ramon Folch from 17h00 on Friday. 
Also on Friday is the first three special stages with a double pass for SS1 and SS3 at Els Àngels, the first in daylight and the second in the dark, with an 8km stage at Les Serres in between the two Els Àngels runs
The second and longest day of the rally, Saturday 14 March, will start early in the morning (08h00), to tackle the first three sections of the day: "Osor" (12.231 km), "Collsaplana-Ravell" (18.560 km) and "Cladells" (15.717 km). The three stages will be repeated in the afternoon following the service stop in the centre of Girona
At the end of the 68th edition of the Rally Costa Brava, the winners will head to the podium of the Avenida Ramon Folch, from where the rally began, starting from 18h25.
CLICK HERE for an interactive spectator map of the rally
CLICK HERE for the schedule for the Rally Costa Brava
CLICK HERE to visit the official website of the 68 Rally Costa Brava