This page contains archived information and may not display perfectly
EHSRC - Interview With…. Darryn Snooks
The Lahti Historic Rally in Finland earlier this month attracted a wealth of entries from far and wide but the furthest travelled team came all the way from Australia to take on the challenge of Finland's gravel roads.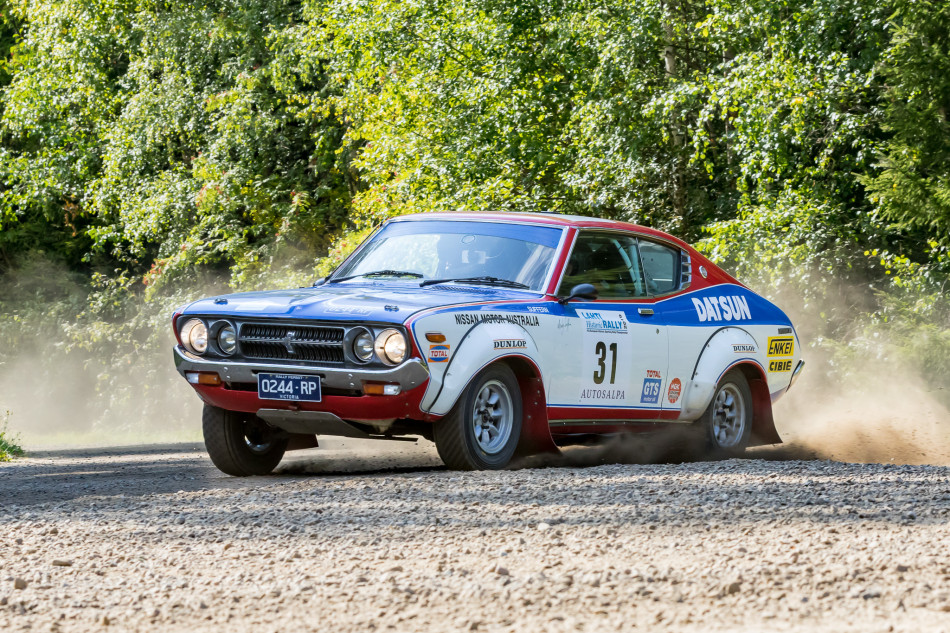 Darryn Snooks and Tracey Dewhurst, backed by a full team of Australian mechanics, travelled to Europe to take part in four rallies, finishing with the Lahti Historic Rally in the distinctive red, white and blue Snooks Motorsport Datsun 710SSS, also known as the Datsun Violet.  
The category 2 entered car was up against plenty of local opposition and, of course, the regular FIA European Historic Sporting Rally Championship entries.  At the end of 12 gruelling stages the Aussies finished third in Category 2, and second in Class C3, behind two locally entered Ford Escorts.
We caught up with Darryn in the service park in Lammi on Day 2 of the Lahti Historic Rally to chat about his rally adventure in Europe.
"I've been to Europe plenty of times but never with a car, I've never rallied over here.  This has been a couple of years in the making.  We take cars across to New Zealand every year for the Otago International Rally, which is still one of the best rallies I have ever done.  
"I got talking to a couple of the guys there and we were discussing where else could we go.  Europe was mentioned and this rally in particular was on the bucket list for some of them.  They're not here; I bought one of their cars across, but he is too busy to be here. Anyway that's how this whole thing started.
"We built this car (Datsun 710SSS) with a view it being a proper historic car because in Australia there are none.  These would be modified like you wouldn't believe to make it competitive.  It's not competitive really other than other cars like it.
"The Lahti Rally has just been awesome, the roads are fantastic, the organisation is great, we're really enjoying it.  The stages are perfect for this kind of car, not flat out where I just don't have the horsepower or the legs. It's good fun.
"The car is a very rare 1974 Datsun Violet. This one is running the single cam, we do have a twin cam for it but we couldn't get it ready for this event.  It's running the works option one gearbox, drum brakes on the back, so it is very, very period as it had to be.
"We head back home a couple of days after the rally but the car will stay in Lahti and we will come back to do the Arctic Rally and the Historic Rally of Sweden in the new year."