This page contains archived information and may not display perfectly
EHSRC - Championship Standings after Round 5
With five of the nine rounds in the 2019 European Historic Sporting Rally Championship season now complete the race to the category titles now hots up as the EHSRC heads to Finland for the Lahti Historic Rally on 8-10 August.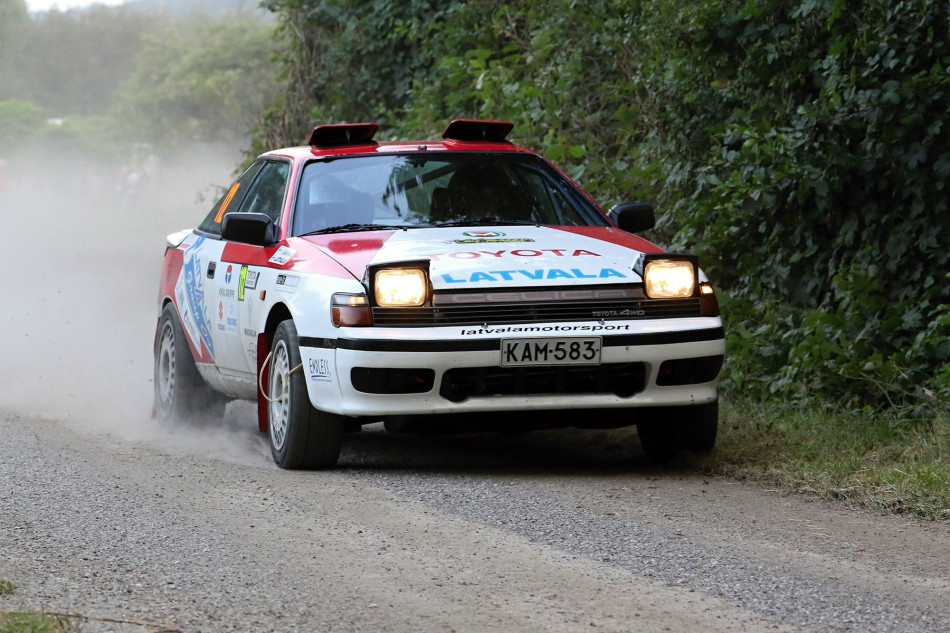 Category 1: Parisi in Front but Graham Has Chance to Close the Gap in Finland
After five rounds Antonio Parisi and Giuseppe D'Angelo (89pts) hold a commanding 20 point lead in category 1.  Class winners in Austria Ernie and Karen Graham (69pts) are second and have the opportunity to close the gap to the Italians in Finland as Parisi has elected to sit out the Lahti Historic Rally.
 
Category 2: Victory for Pasutti in Austria but Mylle Still Leading 
Another retirement for Anders Johnsen in Austria meant that Paolo Pasutti took the win from Carlo Mylle at the end of Round 5. Mylle is on 66 points, just 7 ahead of Pasutti, with Laszlo Mekler in third on 55 points.  Pasutti and Mekler are not competing in Finland so it will be Carlo Mylle and Anders Johnsen, who is currently in 6th on 38 points, going head to head on the Lahti Historic Rally.
Giovanni Campeis is leading the Co-driver championship on 59 points, just 4 points ahead of Edit Mekler-Miko, a situation that is unlikely to change as they will both be missing from Round 6 in Finland.
Category 3: Veikkanen Leads Category 3 Ahead of Home Event
After clinching another 13 points in Austria, Pentti Veikkanen and Timo Jaakkola head to their home event, the Lahti Historic Rally, four points ahead in the Category 3 championship battle.  Their 62 points compares to the 58 gained by fellow Finns Esa Peltonen and Jyrki Saarto.   
Reigning champions Karl Wagner and Gerda Zauner finished 3rd overall in their home event and are on 58 points, just 1 point behind Peltonen and Saarto, with the Category 3 winner in Austria, 'Zippo' in the Audi Quattro, in 4th with 54 points.
Category 4: 'Lucky' Leads but Opts to Miss Lahti Rally
The third victory of the 2019 season for 'Lucky' and Fabrizia Pons propelled them to the head of the Category 4 championship table with 73 points, 17 ahead of Mats Myrsell and Esko Juntilla after the Swedes retired on day 1 in Austria.
The top two contenders have both opted to miss the Lahti Historic Rally, with Will Graham in the BMW M3 the leading contender, on 52 points, to travel to Finland.  
Graham will face two experienced Finnish crews, Jari Latvala in the Celica 2000 GT-Four, which finished 3rd in Austria, and the return of Ville Silvasti, the Finn swapping the Lancia 037 he used in the Czech Republic to an Audi Quattro A2 for the only gravel rally on the 2019 EHSRC calendar.  Both drivers are tied on 14 points in 7th overall.
Team Trophy: Historic Rally Club Finland in Front
Historic Rally Club Finland maintain their championship lead ahead of their nearest rivals, Rododendri Historic Rally, in the Team title competition.  The Finnish team are on 161 points after five rounds with Rododendri Historic Rally on 154, while 2018 Team Champions Scuderia Coppa Amici on 114 points.
CLICK HERE for the current championship classifications after Round 5.