This page contains archived information and may not display perfectly
EHSRC - 2020 Season Entry List Updated
With just two weeks before the first round of the 2020 FIA European Historic Sporting Rally Championship, the Rally Costa Brava in Spain, the first edition of the season entry list has been revealed.  The 2020 list has 35 entries so far, with all four 2019 champions returning to defend their titles. As entries remain open until the end of June, more applications are expected and, in total, will be more than in 2019.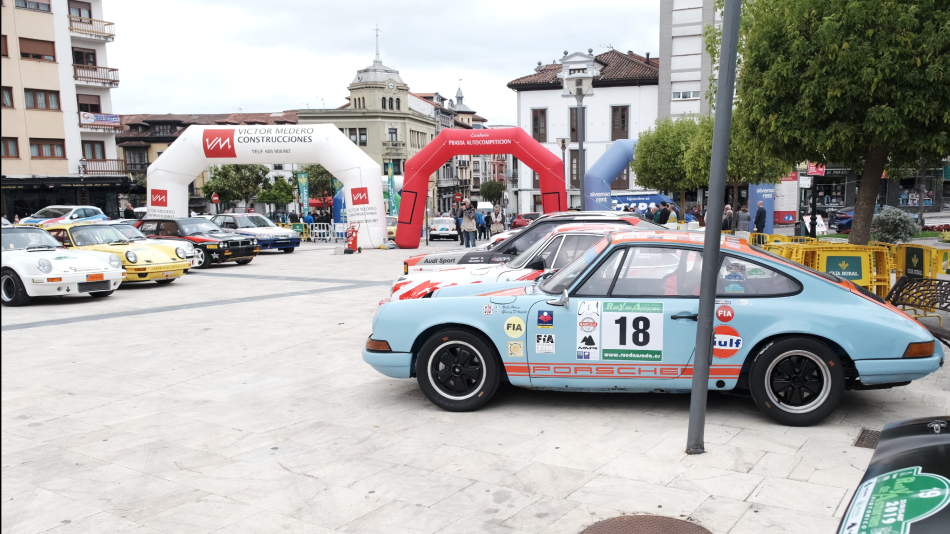 The Category 4 champions 'Lucky' and Fabrizia Pons will once again compete in the distinctive Team Bassano SSD Lancia Delta HF Integrale but have also entered a Lancia Rally 037 as second car, with the aim to enter it occasionally. That would be a return of 'Lucky' with the legendary 037, as he won the FIA European title with such a car back in 2014. 
The Italians will face some stiff opposition from no less than 12 other Category 4 entries, including former champions Mats Myrsell and Esko Juntilla in the Ford Sierra Cosworth 4x4, 2019 Vice Champions Will Graham and Michael Johnston in the BMW M3 and Antonio Sainz and Javier Martinez-Cattaneo in the Subaru Legacy Turbo 4WD.
The category line-up includes a Mercedes-Benz E190 2.3 16v, Lancia Rally 037, Porsche 911 SC RS, Toyota Celica 2000 GT-Four ST165 and a Toyota Corolla AE82 GTI.
Category 3 champions Karl Wagner and Gerda Zauner will defend their hard-won title in the bright yellow Porsche 911 SC and will undoubtably be chased hard once again by the Audi Quattro of Italian crew 'Zippo' and Denis Piceno and the Porsche 911 SC of Finnish crew Pentti Veikkanen and Timo Jaakkola.
Category 3 today features 11 cars, including a Ford Escort RS1800, Alfa Romeo GTA, Autobianchi A112 Abarth, Renault R11 Turbo and a Volvo 244.
The Porsche 911 Carrera RSR of reigning champions Anders and Ingrid Johnsen will lead the way in Category 2 once again, the Swedes facing multiple challenges from the Porsche of Italian crew Maurizio Pagella and Roberto Brea, the Alfa Romeo GTAM 1750 of Laszlo Mekler and Edit Mekler-Miko, Paolo Pasutti and Giovanni Battista Campeis in their Porsche 911 Carrera RS and 2019 Category 1 Vice Champions Ernie and Karen Graham, who will compete in a Ford Escort RS1600 in 2020.
Category 2 so far features a total of 8 entries, including a VAZ 2101, BMW 2002 Ti and Porsche 911 Carrera RS.
Italian crew Antonio Parisi and Giuseppe D'Angelo return to defend their Category 1 title in the Gulf liveried Porsche 911 S.  They will be challenged for the 2020 title by the BMW 2002 ti of Finland's Elias Kivitila and Timo Tuominen and a new entry by Finland's Jukka Aromaa with a Volvo 122S.
New Entries on the EHSRC 
There are 15 new entries on the 2020 FIA EHSRC entry, with some fantastic cars from the golden age of rallying across the four categories.  
In Category 4 Spain's Gonzalo Ambit will compete in a Lancia Delta HF Integrale, while Italians Edoardo Valente and Jeanne Françoise Revenu will drive a Lancia Rally 037.  Finland's Risto Laine will drive a Mercedes-Benz E190, with Hungarian duo Csaba Fehervari and Andras Aczel competing in a Toyota Corolla AE82 GTI.  Gabriele Noberasco and Michele Ferrara will compete in a BMW E30 M3, while fellow Italian, and Team Bassano SSD teammate, Ermanno Sordi will rally a Porsche 911 SC RS.
New entries in Category 3 include Spain's Xesus Ferreiro Perez and Xabi Anido Vazquez in a Ford RS1800. More Spanish entries have been received in the form of a Renault R11 Turbo crewed by Carlos Sampayo Cao and Pablo Gregorio Puga and a Porsche 911 SC of Alejandro Sasplugas and Joan Ignasi Sasplugas.  Swiss teammates Frank Servais and Konstantine Buxtorf Friedli will also be competing in a Category 3 Porsche 911 SC.  The final new entry in Category 3 is an Autobianchi A112 Abarth driven by Italy's Paolo Raviglione.
Category 2 features two new full season entries with Austrians Michael Putz and Elisabeth Trimmel competing in a BMW 2002 ti, while Italy's Stefano Prosdocimo will challenge for the title in a Porsche 911 Carrera RS.
Category 1 will feature the new for the 2020 season Volvo 122S of Finland's Jukka Aromaa.
The opening round of the 2020 FIA European Historic Sporting Rally Championship is the 68th Rally Costa Brava based in Girona, Spain on the 13/14 March 2020.
CLICK HERE for the 2020 FIA EHSRC entry list.
Further entries are expected with the list remaining open until 1st July 2020.  CLICK HERE for the online entry form.