EHRC - Sanremo set for European Historic Rally showdown
The FIA European Historic Rally Championship arrives in Italy for its penultimate round. Three out of four Historic vehicle category championship titles are still to be decided and its Italy versus Great Britain in the battle for the FIA EHRC Teams Trophy.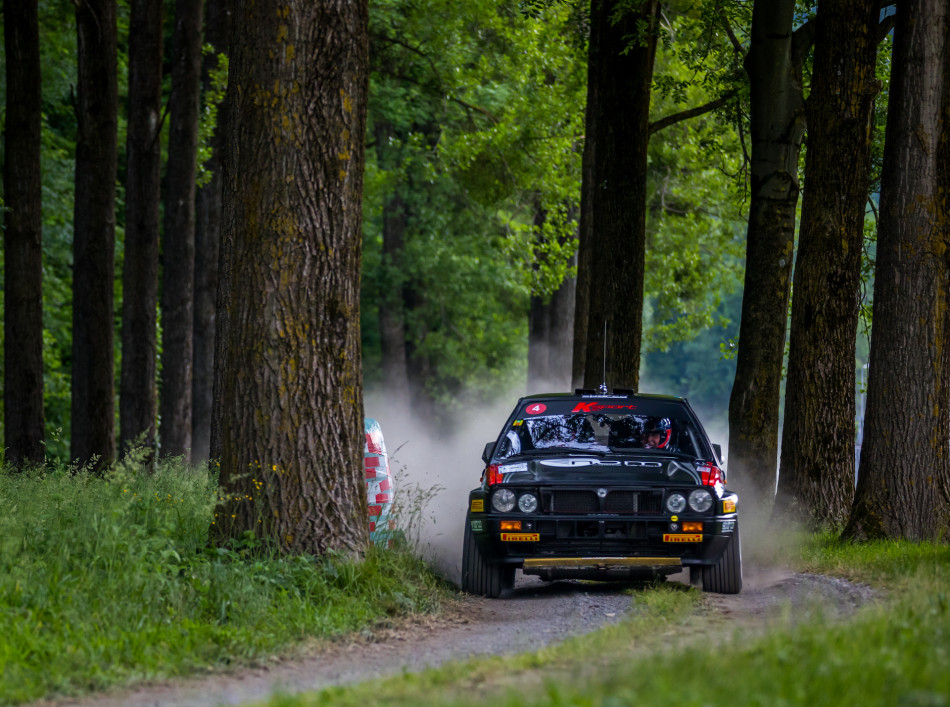 The famous Rally Sanremo Storico will play host to the penultimate round of the FIA European Historic Rally Championship from October 7-8, with intense battles in store for Europe's leading Historic rally crews.
Whilst the Category 1 title for pre-1969 cars has already been decided in the favour of British husband and wife crew Ernie/Karen Graham, attention now turns to the remaining three championship categories where matters are far from settled in the race for European title honours.
The ever-popular Category 2 for cars from 1970 to 1975 looks set for a thrilling end to a season long battle. The all-Norwegian crew of Valter Christian Jensen and Erik Pedersen lead the table in their Ford Escort RS1800 after some superb performances recently. Hot on their heels are the Czech team of Stanislav Budil and Petr Vejvoda. Their BWM 2002ti has been a consistent points finisher all season long, and having missed the last round in Finland, they will be seeking another category podium on the Mediterranean coast.  Rounding out the championship points podium places are Italian veterans Paolo Pasutti and co-driver Giovanni Battista Campeis.  Their fearsome sounding Porsche 911 3.0 is one of the stars of the EHRC.  Two costly retirements in Switzerland and Hungary have blunted their title aspirations, but the duo have won in Asturias and Austria this year already, and will want to score another maximum points haul on home ground.  Just a single point separates the Italians from their Czech rivals. Closing in on the Top 3 battle is Englishman James Calvert in his popular VW Beetle.  Alongside Irish rallying legend James O'Brien, Calvert has been a consistent finisher all season long, despite significant performance gaps to the cars in front.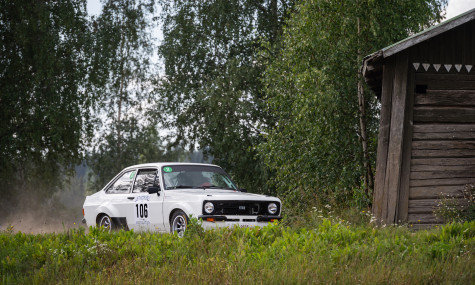 Category 3, for cars in the 1976-1981 era, brings a healthy mix of variety into the series. Leading the way is multiple FIA European Historic Rally Champion Karl Wagner from Austria. Alongside Gerda Zauner, the Austrian team have been a major force in their bright yellow Porsche 911 all season long, despite a mechanical retirement in Austria and recovering well from a high speed off at the recent Lahti Historic Rally.  They hold a narrow 8 point lead in the category, so there is no room for complacency heading into Sanremo.  New to the championship in 2023, Scottish driver Tom Coughtrie has been one of the most consistent finishers on each round the series, racking up healthy points scores as he adjusted to new events. Now settled with co-driver Alex Lee, the British team will seek to score another bumper points haul against tough opposition in Italy.  The final podium spots in Category 3 look to be an intense battle between French teammates Philippe Mermet and Eric Guignard, who both use the stunning Renault 5 Turbo 'Cevennes'. Mermet, with co-driver Gerard Clerton has been another hugely consistent performer this season, regularly on the podium. Guignard, with Didier Meffre on the notes, has also been a serial points scorer.  A costly retirement due to a fuel pump issue in Asturias is the only blot on an excellent campaign. The French friends and rivals are just 21 points apart going into this round.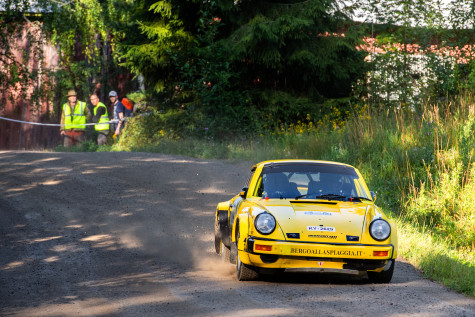 In the EHRC Teams Trophy, it's a showdown between Italy and Great Britain to seal the title.  Team Bassano from Italy have benefitted from hugely reliable performances from 'Lucky' and Paolo Pasutti this season – racking up an incredible 320 points so far due to that consistency.  As neither driver featured on the most recent round in Finland however, it is the Flexifly Rally Team, led by Ernie Graham and Tom Coughtrie who have scored an exceptional 348 team points this season.  Their incredible consistency has given then a narrow 28 point lead with two rounds to go.  It's still all to play for!
Finally, Category 4, for cars built between 1982 and 1990.  Italian ace 'Lucky' Luigi Battistoli leads the way with 186 points in his stunning Keysport prepared Lancia Delta Integrale 16v.  With co-driving superstar Fabrizia Pons on the notes, the Italian duo have scored maximum points in Costa Brava, Asturias, and Switzerland so far, finishing 2nd in Czech Republic, Hungary and Weiz.  With two rounds to go, Lucky is all out to win at home in Italy.  Chasing the duo all the way to the season end will be rapid Tibor Erdi Jr, with Istvan Kerek alongside.  Hungarian ace Erdi has been one of the fastest drivers in his Ford Sierra Sapphire Cosworth 4x4.  Wins in Czech Republic, Hungary and Weiz have given him a small chance of still winning the title depending on how results go from here. Costly retirements in Costa Brava and Switzerland mean the crew find themselves 52 points behind Lucky.  Can they turn it around?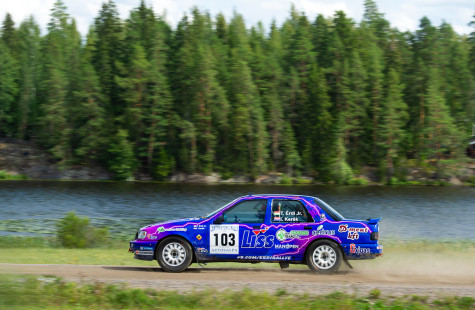 Germany's Jurgen Geist has enjoyed great consistency in his Opel Manta 400 this season and still holds on to third currently.  Chasing the final Category 4 podium spot down is the all Spanish crew of Carlos Sampayo Cao and Irene Serrano Granda.  Their immaculate Renault 11 Turbo has racked up the points consistently and is the highest placed front wheel drive car in the series. The Escuderia Ourense team lie just 9 points behind Geist in 3rd.  With Geist missing Sanremo due to accident damage incurred in Finland recently, the Spaniards will be hoping to make big strides onto the podium before the season end.
Rally Sanremo Storico also sees some new faces joining the battle before the season ends.  Rapid Northern Irish driver Marty McCormack brings a BMW M3 to the battle in Italy, with Barney Mitchell on the notes.  The duo are no strangers to historic event wins and will surely be at the sharp end come Sunday afternoon.  Rapid Frenchman Pierre Vonic also brings an identical M3 to the event. Swiss driver Guy Trolliet with co-driver Sebastien Moulin have won Category 3 twice this year already in a limited championship campaign. Trolliet is a hard charger on asphalt, and he will bring plenty of competition to the Category 3 podium places this weekend.
The Italian event is held over two days.  Starting on Saturday, the crews will head north from Sanremo to tackle 54km of stages.  Sunday offers a longer challenge, with 79km of Italian asphalt to conquer to the west of the host city, prior to crews arriving back into the finish, having contested 130km of special stages in total. With 11 different stages to master, it's set for a another fast paced battle in the EHRC!
The Top 10 Starters in the FIA EHRC for Sanremo Rally Storico are:
| | | | | |
| --- | --- | --- | --- | --- |
| Number | Driver | Co-Driver | Car/Make | Category |
| 1 | "Lucky" (ITA) | Fabrizia Pons (ITA) | Lancia Delta Integrale 16v | 4 |
| 2 | Tibor Erdi Jr (HUN) | Istvan Kerek (CRO) | Ford Sierra Sapphire Cosworth | 4 |
| 3 | Karl Wagner (AUT) | Gerda Zauner (AUT) | Porsche 911 SC | 3 |
| 4 | Martin McCormack (GBR) | Barney Mitchell (GBR) | BMW M3 E30 | 4 |
| 5 | Ernie Graham (GBR) | Karen Graham (GBR) | BMW M3 E30 | 4 |
| 6 | Pierre Vonic (FRA) | Nicolas Valici (FRA) | BMW M3 E30 | 4 |
| 7 | Pieter-Jan Maeyaert (BEL) | Yves Dewulf (BEL) | BMW M3 E30 | 4 |
| 8 | Guy Trolliet (CHE) | Sebastien Moulin (CHE) | Porsche 911 SC | 3 |
| 9 | Georg Reitsperger (AUT) | Lana Sutlovic (CRO) | Ford Sierra Sapphire Cosworth | 4 |
| 10 | Paolo Pasutti (ITA) | Giovanni Battista Campeis (ITA) | Porsche 911 3.0 | 2 |
To keep up to date on the event, go to the official website at https://www.rallyesanremo.it/sanremo-rally-storico-2023/
For more details on the FIA European Historic Rally Championship, including up to date points tables, please visit www.fia.com/EHRC.