EHRC - Large Entry for Rally Elba Storico
Round 7 of the 2021 FIA European Historic Rally Championship will be held in Italy on the beautiful Mediterranean island of Elba.  The 33rd Rally Elba Storico will be held over two days on the 24/25 September and has attracted a large entry of 62 cars, of which 22 are eligible to score championship points.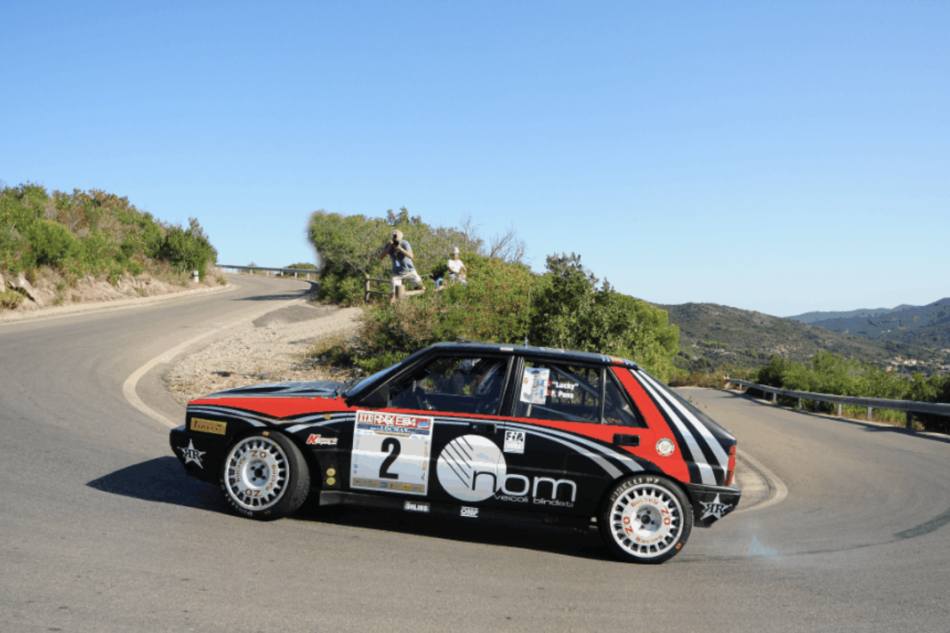 BMW, Ford, Lancia and Porsche in Category 4
There are six EHRC entries in Category 4 from Austria, Italy, and Norway. 
Reigning Category 4 Champions 'Lucky' and Fabrizia Pons will be making their second appearance in the 2021 EHRC after their DNF in Sanremo in their Lancia Delta Integrale.
Sanremo and Mecsek winners Lucio Da Zanche and Daniele De Luis will be competing in the Porsche Carrera 911 SC.
With championship leader Daniel Alonso not competing in Elba, the leading EHRC entry is the second placed Ford Sierra Cosworth 4x4 of Alfons Nothdurfter and Juergen Nolte, the Austrian-German crew currently on 62 points, thirty points behind Alonso.
2018 Category 4 Champions Valter Jensen and Erik Pedersen will be making their first appearance of the 2021 season in their BMW M3, while Edoardo Volante and Jeanne Francoise Revenu will be making their second in the Lancia Rally 037.  The final Category 4 EHRC entry is the BMW M3 of Italian crew Gabriele Noberasco and Giacomo Ciucci. 
Audi, Chrysler, Porsche, Volvo and VW in Category 3
The EHRC entry for Category 3 in Elba will consist of seven cars, with the Audi quattro of five-time winners 'Zippo' the top entry.  The Italian is joined by Nicola Arena in Elba, who is replacing Denis Piceno for the second Italian round of the championship.
2019 Category 3 Champions Karl Wagner and Gerda Zauner will be looking to get their first win of the 2021 season in the Porsche 911 SC.
The Volvo 244 of Siegfried and Renate Mayr is currently second in the championship standings and the Germans will be looking for more points to maintain their position in Elba.
After their first outing in their Chrysler Sunbeam Ti in Asturias, British crew Tim and Steve Jones will be looking for another point scoring finish in their second.
Two Golf 16S will be competing on the Rally Elba Storico, with Georg Reitsperger and Lana Sutlovic hoping for better luck than they had in the Czech Republic, Hungary and on the team's home event in Austria.  The second VW will be raced by Marco Manetti and Giuseppe Bonanno.
The seventh Category 3 entry is by Austrian's Michael and Elisabeth Putz, who are competing in a Porsche 911 SC.
Alfa Romeo, BMW, Ford and Opel in Category 2
Category 2 has also received seven EHRC entries for the Rally Elba Storico, with the top four championship contenders making the trip to Italy. 
Rounds 5 and 6 category winners Ernie and Karen Graham (86pts) hold an 11-point lead in the title race in their Ford Escort RS1800.   
Rallye Weiz winners Paolo Pasutti and Giovanni Battista Campeis are currently on 75 points in the Porsche 911 Carrera RS after a fight back drive to second in Asturias.
After missing the events in Finland and Spain, Laszlo and Edit Mekler re-join the EHRC title race in their distinctive Alfa Romeo GTAM 1750 and are currently third in the standings on 57 points.
Mecsek Rally Category 2 winners Vojtech Stajf and Vladimir Zelinka are lying in 4th place on 38 points in the yellow Opel Kadett C-GTE.
James Potter will be joined by fellow Brit Greg McCormackin the Flexyfly Rally Team run Ford Escort MK1, with Richard and Lucie Ronay also running a Ford Escort, this one an RS1800. 
Italians Pietro Corredig and Sonia Borghese complete the EHRC Category 2 entry with their BMW 2002 Ti.
BMW and Porsche Go Head-To-Head in Category 1
Category 1 championship leaders Antonio Parisi and Giuseppe D'Angelo will once again compete in their Porsche 911S and face down the opposition provided by their Italian compatriots Carlo Fiorito and Marina Bertonasco in the BMW 2002 Ti.
The 33rd Rally Elba Storico will start on Thursday 23rd September, with the action beginning on Friday 24th and concluding on Saturday 25th September.
CLICK HERE to see the entry list for the 2021 Rally Elba Storico
CLICK HERE to visit the Rally Elba Storico event website.