EHRC - Getting to Know: Ernie and Karen Graham
Husband and wife team Ernie and Karen Graham have been a regular feature on the FIA European Historic Rally Championship since 2017.  In 2019 they had their best season with several Category 1 victories in their Ford Escort Twincam enabling them to finish second overall at the end of the season, just two points behind championship Antonio Parsi and Giuseppe D'Angelo.
For the 2021 season the British couple are moving up to Category 2 with a Ford Escort RS1600 and are looking forward to the new challenges that this will bring this season, starting in Sanremo next week.
Q1: How have you and your family been during the Covid-19 Pandemic and have you been able to compete in any form of motorsport during the past year?
Ernie Graham: "Thankfully none of us has been personally affected by Covid-19 but we both work in the care sector and it has been sad to see many older people who have been impacted by it.  We only did the Elba Rally last year and, although it was not part of the championship, we really enjoyed the opportunity to do such a great event."
Q2: 2019 was a good year for you, with dominant class wins and just missing out on the Category 1 title.  What was the highlight of the season for you?
EG: "The highlight was undoubtedly the Lahti Rally with the outstanding roads and the lovely Finnish countryside.  On that occasion, it was great to not only to win our Category but also to share in our son Will's best result of the season when he and his co-driver Michael won their category too and finished 5th overall in their BMW M3 at their first attempt. We knew we had all gone well when we ended up beside each other in post-event scrutineering!"
Q3: What are your plans for the 2021 FIA European Historic Rally Championship?  Do you intend to take part in all rounds?
EG: "Yes, we plan to do all the rounds, Covid permitting. We really enjoy visiting the areas where the events are held and driving on what must be some of the best rally roads in the world.  It's also lovely to be part of the championship with the healthy camaraderie amongst everyone involved." 
Q4: What is your favourite rally on the 2021 EHRC calendar?
EG: "It's hard to decide between Lahti and Elba. I love the smooth gravel roads in Finland, which Escorts are made for!  On the other hand, the island of Elba is really stunning and provides a tremendous backdrop for the rally with its flowing tarmac stages."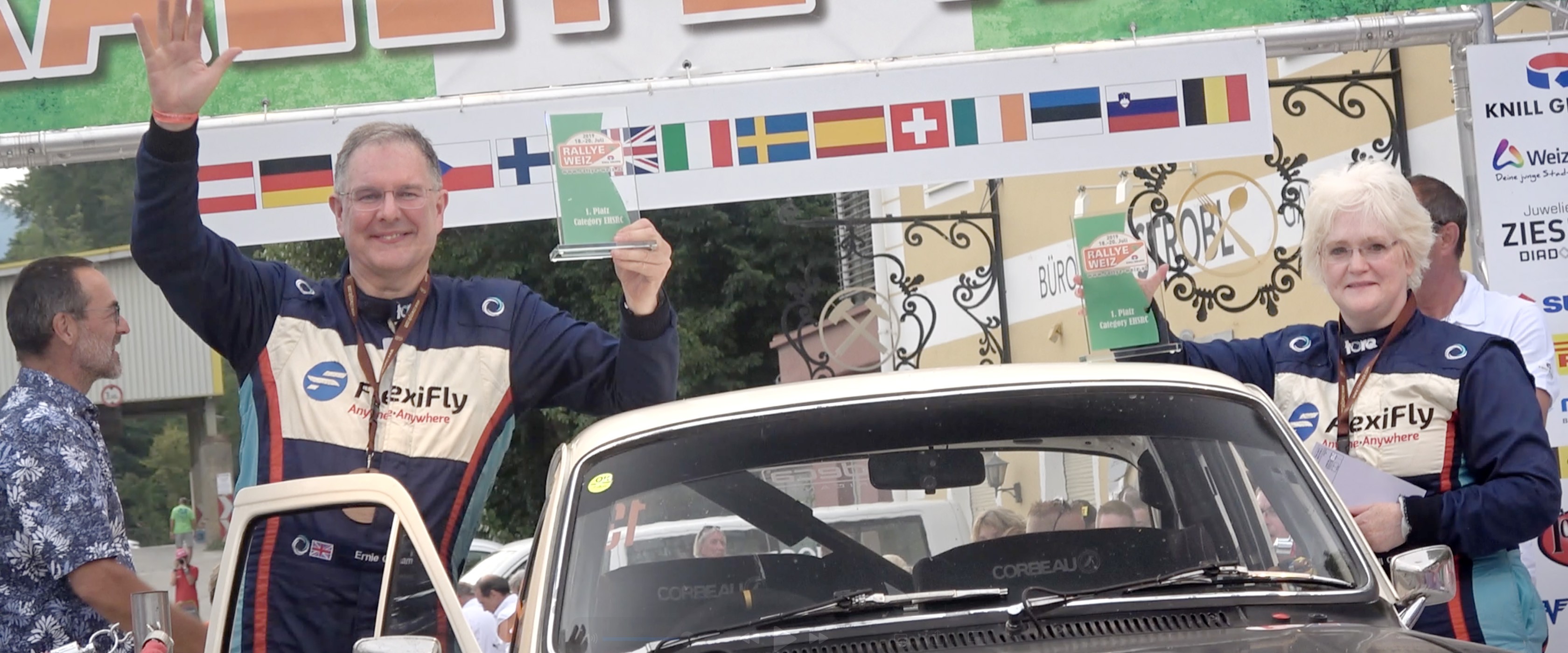 Q5: Tell us more about the Ford Escort you will compete in this year. When did you buy it and what is the history of the car?
EG: "This year, we plan to use our Category 2 Escort.  We won the championship in this category back in 2005 so it's about time we did it again!  The car has the more powerful BDA engine, which goes really well and sounds great too. We had the car built a number of years ago as a replica of the works Escorts from the 70's and it's really special to be able to drive what was one of iconic cars from that golden era of rallying." 
Q6: Who do you consider to be your main opposition for the Championship?
EG: "We are delighted that two other husband and wife crews have registered for this year's championship - Swedes Anders and Ingrid Johnsen in their Porsche and Hungarians Laszlo and Edit Mekler in their Alfa Romeo.  We have enjoyed a number of close battles with both of these contenders in the last few years and we're looking forward to more this season.  It is hard to say who will come out on top at the end of the year but may the best couple win!"
Q7: The 2021 FIA EHRC season will start in Sanremo next week.  What are your thoughts on the Sanremo being back on the calendar?
EG: "As one of the classic events in the world of rallying, I think Sanremo really deserves its place in the championship. The mountain roads provide their own unique challenge and provide the opportunity to experience twisty tarmac stages at their best."