This page contains archived information and may not display perfectly
EHRC - ENTRY LIST FOR RALLY DE ASTURIAS HISTORICO
The entry for Round 7 of the FIA EHRC, the Rally de Asturias Historico, has been released with the championship leaders in Category 3 and Category 1 looking to increase their grip on the titles with just three events remaining on the 2022 calendar.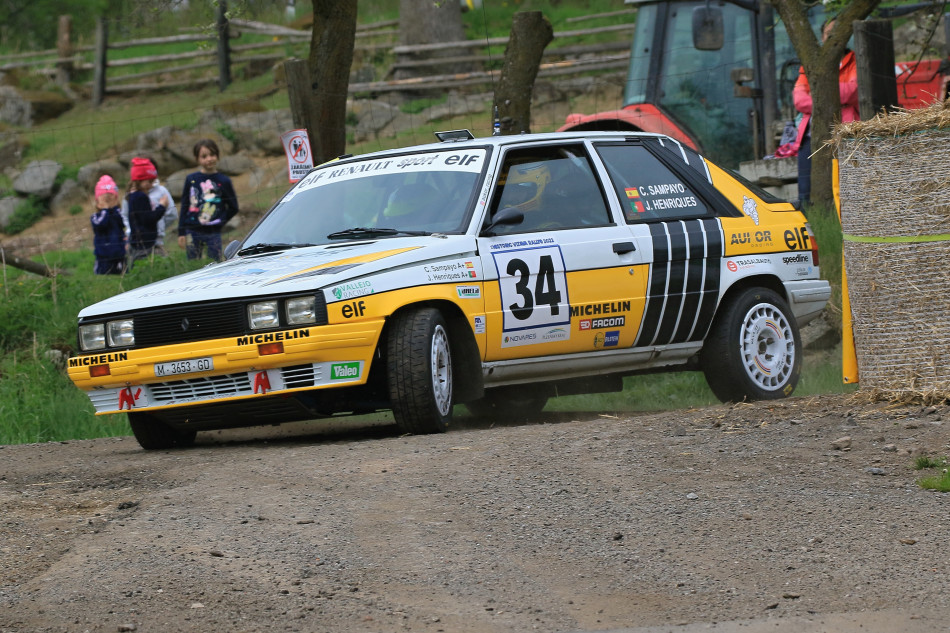 There are six entries in Category 4.  With Championship leaders Ville Silvasti and Risto Pietilainen choosing not to travel to Spain, their nearest rivals in the championship will be looking to close the 22-point gap in the driver standings and 11-points in the co-drivers.  Mats Myrsell and Esko Junttila are currently lying in second place in the championship in their Ford Sierra RS Cosworth 4x4 and they will be challenging for maximum points in Asturias.
Antonio Sainz will be competing in his Subaru Legacy 4WD and will be joined by Carlos Riesgo for the first time this season.  After finishing second in Category 2 in Finland, Valter Jensen and Erik Pedersen will be back in the BMW M3 E30 for the Rally de Asturias Historico.
Category 4 regular Carlos Sampayo will be joined in the Renault 11 Turbo for his home event by Irene Serrano Granda.  
In Category 3, championship leader 'Zippo' will be joined for the second time this season by Nicola Arena in the Audi quattro as the Italian tries to secure his fourth win of the season to try and extend his lead.
Andrew McAlpine and Andy Bull will be competing in their Ferrari 308 GTB in Asturias.  A pair of Porsche 911 SCs will be run by Fernando Dameto and Francisco Casas while Tim and Steve Jones will be making their first outing of the 2022 season in their Chrysler Sunbeam Ti.
Category 2 winner on the Lahti Historic Rally Will Graham will be back out in the Ford Escort RS 1800 in Spain and will go head-to-head with the winners in Hungary Paolo Pasutti and Giovanni Campeis and Giovanni Campeis and the Ford Escort RS 2000 of Jesus Eduardo Diez Villarroel and Alejandro Cid Alvarez.
In Category 1 championship leaders Ernie and Karen Graham will be challenging for their sixth win of the season to wrap up the 2022 Driver and Co-Driver titles in the Ford Escort Twin Cam.  Their teammates James Potter and Caroline McCormack will be competing in the Ford Cortina GT.
The Rally de Asturias Historico will take place from Thursday 1st September until Saturday 3rd September.
CLICK HERE for the entry list for the Rally de Asturias Historico