EHRC – Alonso Leading in Austria as 'Zippo' and Wagner Retire
The opening day of the Rallye Weiz saw six special stages run in the Styrian hills around the city of Weiz which saw Daniel Alonso and Candido Carrera finish the day at the top of the leader board.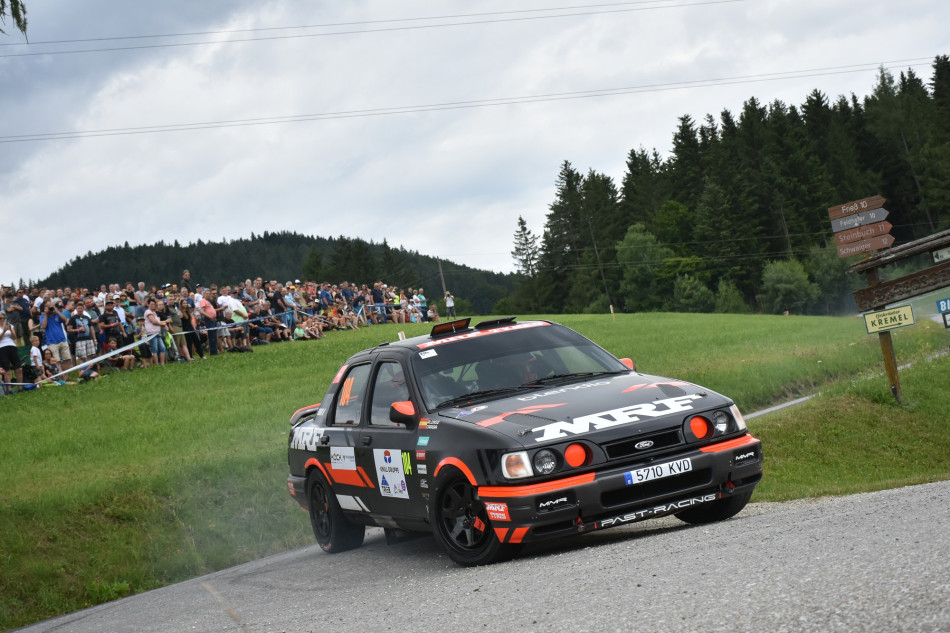 Round 2 and Round 3 overall winners 'Zippo' and Denis Piceno got their rally off to a great start in the Audi quattro, the Italians setting the fastest times on four of the first five stages. They looked on course to finish the day with a commanding lead over their nearest rivals Karl Wagner and Gerda Zauner in the Porsche 911.  
However, fate stepped in and both cars suffered technical issues on the sixth stage of the first leg of the rally, the Audi suffering from a fuel problem and the Porsche an unspecified technical issue.  
The fastest car on SS6 was the Category 2 Porsche 911 RSR of Anders and Ingrid Johnsen, the Swedes finishing 1.1 seconds ahead of the Category 4 Ford Sierra Cosworth of Daniel Alonso and Candido Carrera.
The leader board after six stages saw the Spanish duo complete the six stages in 45m13.8s, 1m51.2s ahead of the Swedish run Porsche.  Italians Paolo Pasutti and Giovanni Campeis were third overall and second in class in their Category 2 Porsche, 34.8 seconds behind the Johnsen's Porsche, while the Ford Escort RS1800 of Ernie and Karen Graham was fourth overall and third in Category 2 just 18.7s behind Pasutti and Campeis.
In Category 4 the second placed EHRC car was the Ford Sierra Cosworth of Alfons Nothdurfter and Jurgen Nolte, the Austro-German pairing in 8th overall and 3m21s behind Alonso's Sierra.  The third place Category 4 car at the end of Day 1 was the no118 Porsche 911 SC RS of Ermanno Sori and Samuele Sordelli, who finished the day 10th overall and 25.1 seconds behind the Nothdurfter-Nolte Ford.
The Category 4 Audi quattro S2 of Ville Silvasti and Risto Pietilainen was another retiree when the Finns stopped on SS4 with a fuel issue.
With the retirement of 'Zippos' Audi quattro and Karl Wagner's Porsche 911, the leading FIA EHRC Category 3 entry at the end of Day 1 was the no115 VW Golf of Georg Reitsperger and Lana Sutlovic in 11th overall.
Day 2 of the Rallye Weiz will feature eight stages, with the first stage due to get underway at 07h35.
CLICK HERE for the result from Day 1 of the Rallye Weiz