EHC - CAR VARIETY TO RETURN TO EUROPEAN HILL CLIMB IN 2020!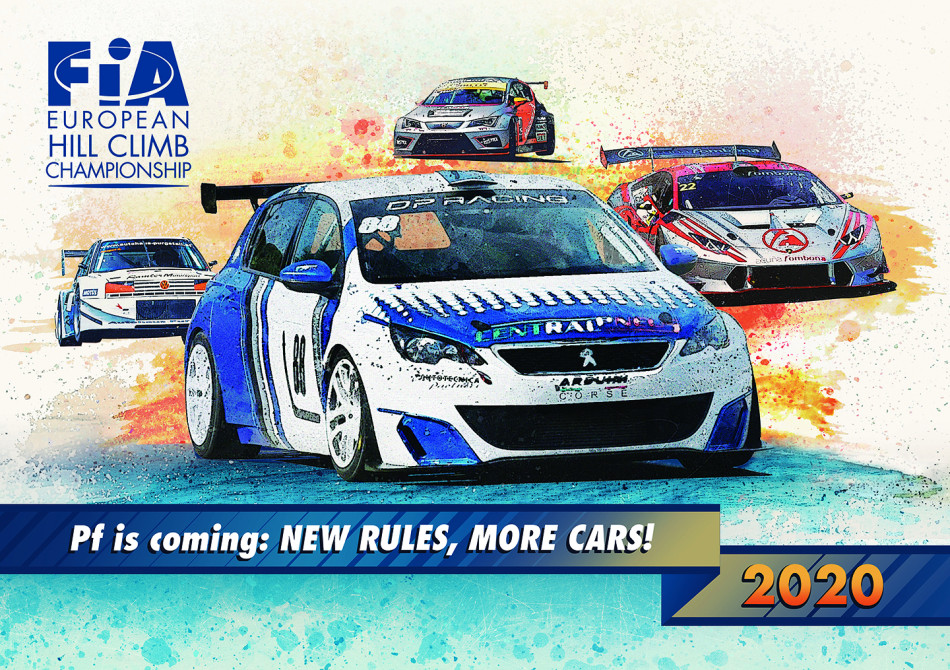 Thanks to the new technical regulations associated with the "Performance Factor" concept (link
www.fiaperformancefactor.com
and declared to the organiser by the drivers when submitting their entry for the 2020 events. From being fairly restrictive, the future Category 1 will now become resolutely "Open"! The FIA European Hill Climb Championship is thus preparing to welcome all GT cars and almost all forms of touring cars, from DTM to virtually original four-door saloons used in certain single-make cups, and all types in between such as WRC, TCR, former Super Touring Cars, or "Berg-Monsters" specific to hill climb.
For further information go to https://www.fia.com/performance-factor