Dablander grabs SMT title
ETCC: Petr Fulín and Gilles Bruckner encored their Race 1 victories, while Mario Dablander won the Single-Make Trophy and grabbed the category's title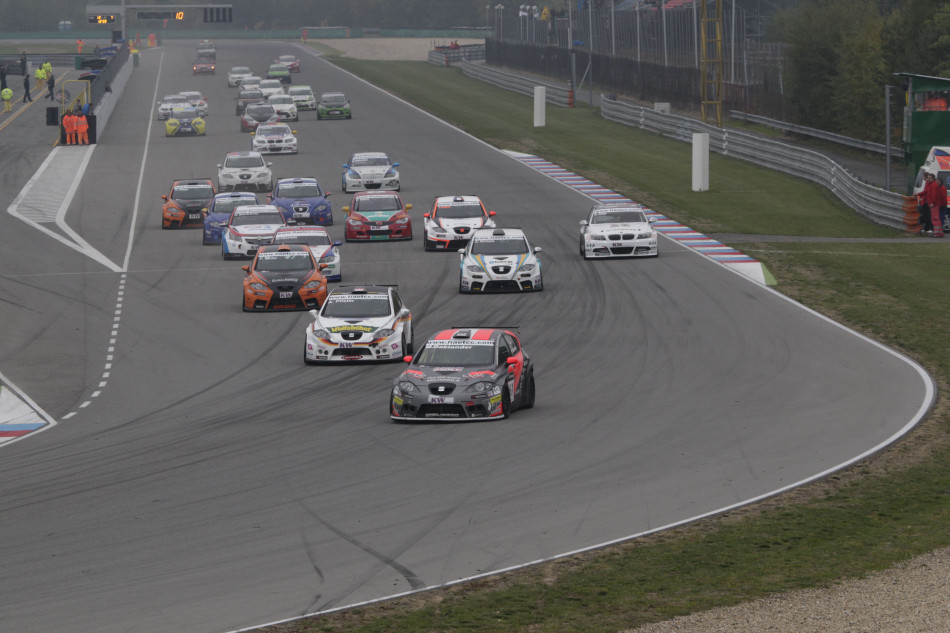 Dablander took the lead at the start but then had to leave the way to the faster Super 2000 cars of Fuln, Mato Homola and Duan Borkovi
However, he was able to defenf the fourth position overall that gave him victory in the class and the title as well, while Ferenc Ficza stole second place from Andreas Pfister on the last lap.
In the Super 1600 Gilles Bruckner overtook the class champion Kevin Krammes also on the last lap.
Ulrike Krafft finished third and won the Ladies Trophy for the Czech event, but lost the title to Andrina Gugger.
KEY MOMENTS
Start Dablander sprints from pole position, chased by Pfister and Ficza
Lap 1 Homola and Fuln overtake Ficza and Pfister moving up to second and third
Lap 2 Fuln overtakes Homola for second; Bruckner overtakes Krafft for second in S1600
Lap 3 Fuln overtakes Dablander and takes the lead
Lap 4 Lukas and Zaitsev make contact; Lukas retires
Lap 5 Homola and Borkovi overtake Dablander for second and third
Lap 6 Ficza chases Pfister for second in the SMT
Lap 7 Bruckner chases Krammes in the S1600
Lap 8 Comte overtakes Oriola for fourth in the SMT
Lap 9 Ficza overtakes Pfister for second in the SMT
Lap 10 Bruckner overtakes Krammes and wins the S1600