This page contains archived information and may not display perfectly
Cross-Coutry Bajas - Al-Rajhi tops Baja Portalegre entry and looks to snatch World Cup lead
2022 Baja Portalegre - Event preview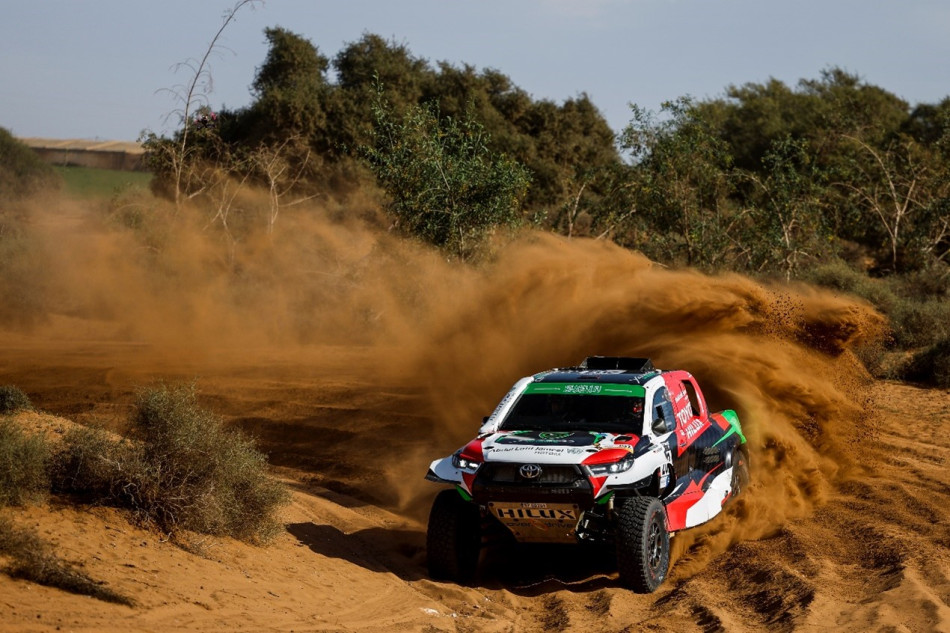 Saudi Arabian driver Yazeed Al-Rajhi and German co-driver Dirk von Zitzewitz top a 65-car field for this weekend's Baja Portalegre 500, round six of the FIA World Cup for Cross-Country Bajas.
Both Miroslav Zapletal and recently-wed Al-Rajhi have been keeping their hand in between FIA events by taking part in the opening two rounds of the Saudi Desert Championship. But the FIA Baja series-leading Zapletal is surprisingly absent from the entry list in Portugal. 
That opens the door for Al-Rajhi to potentially move ahead of his rival in the title race. The Toyota Hilux driver earned first and second in Italy and Spain and points for 11th in Jordan and currently trails the Czech veteran by four points. 
With three rounds of the series still to run in Portugal, Saudi Arabia and the United Arab Emirates, several drivers will still be looking to challenge for the prestigious laurels. 
Kees Koolen has already wrapped up the T5 title in the inaugural FIA World Rally-Raid Championship (W2RC) and adding a top three finish in the FIA World Cup for Cross-County Bajas or the FIA Bajas T4 title would be a significant achievement for the Dutch. He is third in the overall standings as well, two points better off than South Racing Can-Am team-mate Fernando Alvarez and seven clear of Kuwait's Meshari Al-Thefiri in a third Can-Am. 
Al-Rajhi faces T1 competition in Portalegre from a quartet of Mini John Cooper Works Rally cars in the hands of local driver Alejandro Martins, four-time event winner Ricardo Porém, the 2022 FIA European Cup for Cross-Country Bajas champion João Ferreira and privateer Luis Santos.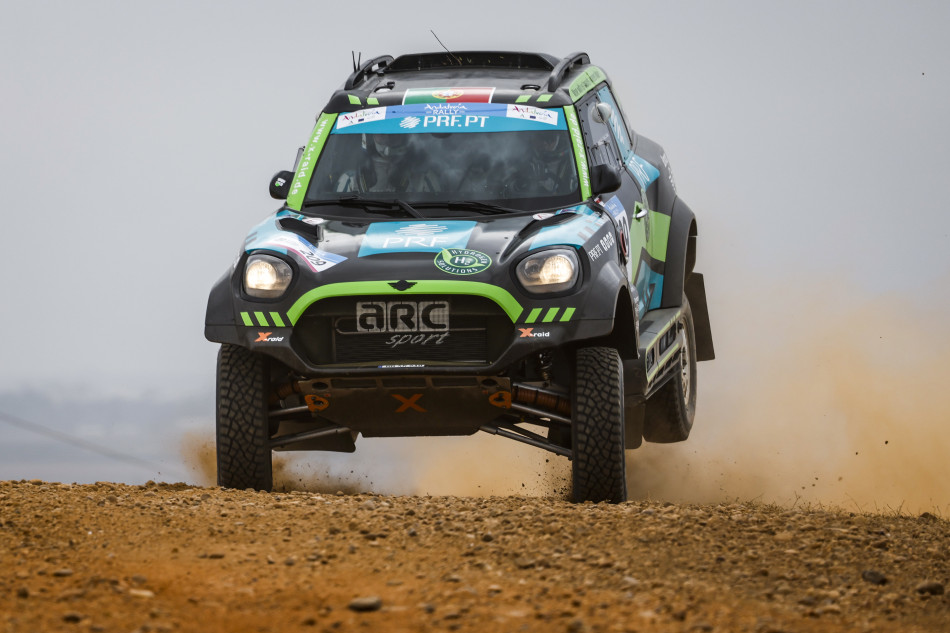 Spaniard Luis Recuenco wheels out a Mini All4 Racing and there are four further Toyota Hiluxes, driven by Poland's Tomasz Baronowski and the Portuguese trio of Tiago Reis, João Ramos and the experienced Miguel Barbosa.
Dutchman Michel Kremer opts to drive a Century Racing CR6 Buggy and Czech Petr Hozák has entered a Mini Paceman. Portugal's Lourenço Rosa will also be hoping to put more kilometres of development on Overdrive Racing's latest T1+ specification Toyota Hilux that he has entered with co-driver Joaquim Dias.
Meanwhile, the South Racing Can-Am Team leads Overdrive Racing by 55 points in the Manufacturers' Championship. The Nakusi Racing Team is a distant third.
Alvarez heads to central Portugal with a 33-point cushion over South Racing team-mate Dania Akeel in the FIA T3 rankings. Both Can-Am drivers have scored at all five rounds of the series so far, with the Spaniard claiming maximum points in Poland. The FN Speed Team's Pau Navarro is a distant third. 
Nineteen teams have entered the FIA T3 category in Portugal, with the likes of last year's FIA World Cup T4 champion Alexandre Ré and the PRK Sport Rally Team trio of Ricardo Ramilo, Filipe Nascimento and Filipe Carvalho looking to challenge for top honours.
Al-Thefiri claimed maximum T4 points at the Jordan Baja and has earned a second, third and fourth-placed finish on the subsequent four rounds. He arrives in Portugal with a 21-point lead over Brazilian team-mate Cristiano de Sousa Batista. Koolen is third, a further five points adrift.
Eleven drivers are registered in the FIA T4 section and they include Spaniards Eduard Pons and Miguel Angel Valero, Poland's Tomasz Bialkowski and Lithuanian driver Egidijus Valeisa. 
Meanwhile, the South Racing Can-Am Team has a massive 105-point lead over Sports Racing Technologies (SRT) in the FIA T4 Manufacturers' tussle.
Baja Portalegre was the first event of its kind to run in Portugal back in 1987 and was named Rali Maratona de Portalegre Finicisa on that occasion. It continues to be the western European country's premier cross-country Baja. 
Heavy rain marred the 2021 running of an event that saw Poland's Krzysztof Holowczyc (2010, 2013 and 2021) secure a third victory. Porém won the event four times in succession (2014-2017, but fellow countryman Filipe Campos holds the record of five wins between 1996 and 2011.
Action gets underway with a 3.5km Qualifying Stage at Coutadas on Friday (October 28). This will decide the running order for the afternoon's 73.50km selective section. 
The meat of the timed competition takes place on Saturday (October 29) with two passes through a demanding 200km stage along narrow rural Portuguese tracks, where inclement weather conditions can completely alter the course of the event. 
36th Baja Portalegre 500 – leading entries:
201. Yazeed Al-Rajhi (SAU)/Dirk von Zitzewitz (DEU), Toyota Hilux Overdrive
202. Luis Recuenco (ESP)/Sergio Peinado (ESP), Mini All4 Racing
203. Alejandro Martins (PRT)/José Marques (PRT), Mini John Cooper Works Rally 
204. Petr Hozák (CZE)/René Kilian (CZE), Mini Paceman
205. Tomasz Baranowski (POL)/Maciej Marton (POL), Toyota Hilux
206. João Ferreira (PRT)/David Monteiro (PRT), Mini John Cooper Works Rally
207. Tiago Reis (PRT)/Valter Cardosa (PRT), Toyota Hilux
208. João Ramos (PRT)/Filipe Palmeiro (PRT), Toyota Hilux
209. Michel Kremer (NLD)/Tim Coronel (NLD), Century Racing CR6
210. Miguel Barbosa (PRT)/Hugo Magalhães (PRT), Toyota Hilux Overdrive
TIMETABLE OF EVENTS
Thursday, October 27
Administration checks, NERPOR: 07.30-16.00
Scrutineering checks, NERPOR: 09.00-17.00
Ceremonial start, Portalegre: 21.00hrs 
Friday, October 28 
Qualifying Stage SSS1 (3.50km): 10.30hrs
SS2 (70.00km): 15.00hrs
Saturday, October 29
SS3 200.00km: 07.50hrs
SS4 200.00km: 13.30hrs
Post-event press conference, NERPOR: 18.00hrs