Compensation weight comes into force
The Compensation Weight system comes into force for the first time this season at the Hungaroring.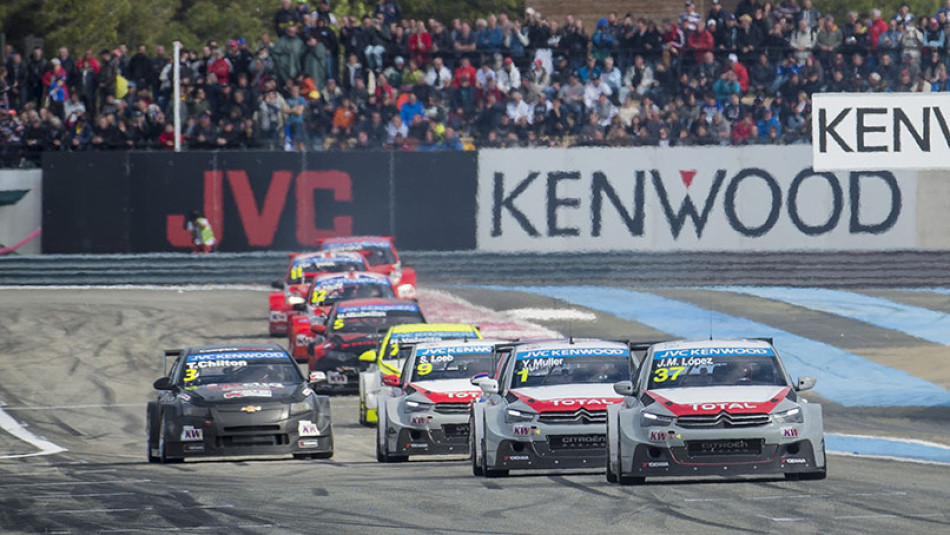 The system determines the running weight of the cars on the basis of lap time calculation.
The best lap times of the two fastest cars of each model in qualifying and the two best lap times of the two fastest cars of each model in both races are averaged. The calculation is based on a three event rolling average, being applied after the first two events.
The compensation weight has been determined by the lap times set in Morocco and France, and the Citroën C-Elysée – that won all the four races – was identified as the reference model. As a consequence it will receive the maximum compensation weight of 60 kg in addition to the minimum weight of 1100 kg.
The Honda Civic, Chevrolet RML Cruze and LADA Granta cars will run with no compensation weight added.
All TC1 cars carried the maximum 60-kilo compensation weight during the first two events of the season at Marrakech and Le Castellet.
The Compensation Weight system is only applied to the TC1 cars, therefore the BMW 320 TC, SEAT León and Honda Civic cars of the TC2T class will run for the whole season on their minimum weight of 1150 kg.
Compensation weight Hungaroring
+ 60 kg  Citroën C-Elysée
± 0 kg   Chevrolet RML Cruze, Honda Civic, LADA Granta