Citroen up to speed on snow and ice
Citroen team principal Yves Matton believes that Citroen has taken a step up in terms of performance on ice and snow.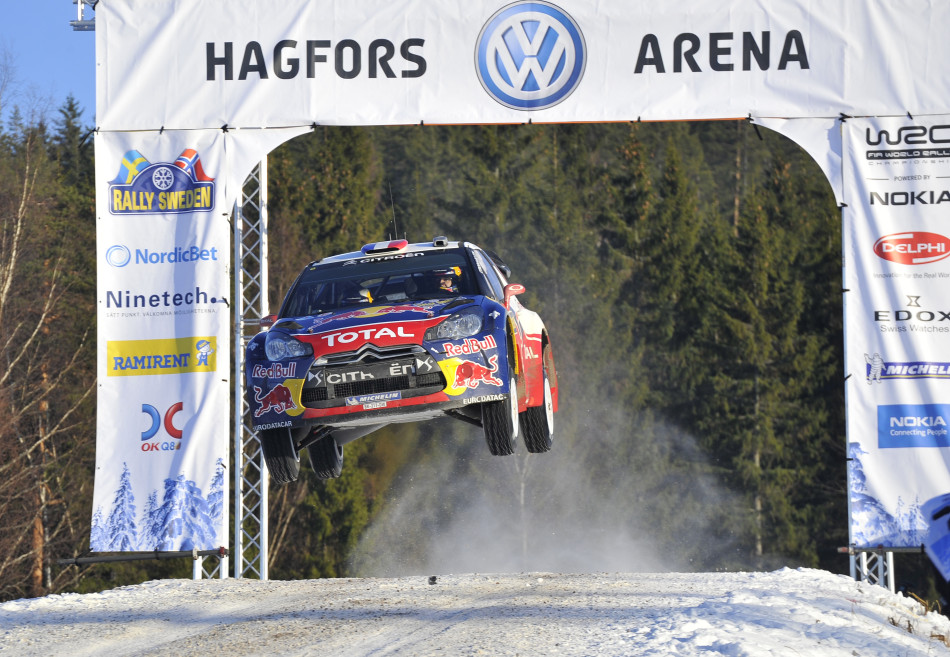 Although the French squad did not quite manage to break Ford's monopoly of Rally Sweden, which has lasted for the last four years, Matton reckons that the Citroen DS3 WRC is more competitive than it has been on this specialised surface - particularly in the hands of new recruit Mikko Hirvonen.
"We didn't win in Sweden but we saw that the DS3 was competitive in these conditions," said Matton, who replaced Olivier Quesnel at the start of this seasom. "With our drivers in the top two places of the drivers' championship, and our team leading the manufacturers' rankings, we can be very pleased with the situation so far.
"We think the DS3 WRC more than matched its competitors in terms of out-and-out performance, but the rally just didn't quite go our way! I am also pleased that our five cars made it to the end of the rally without any mechanical problems at all."
Loeb however admitted that he did not enjoy the stages of Rally Sweden this year - particularly those on the final day, with rocks coming through the snow.
"I have rarely driven on stages as unpleasant as those here," he said. "Obviously, it was very slippery but there are also large rocks everywhere, so it was difficult to push hard without taking huge risks."