Champions and race winners line up for open WTCC
The FIA World Touring Car Championship is set for its most open season for a number of years following the publication of the provisional entry list for 2017.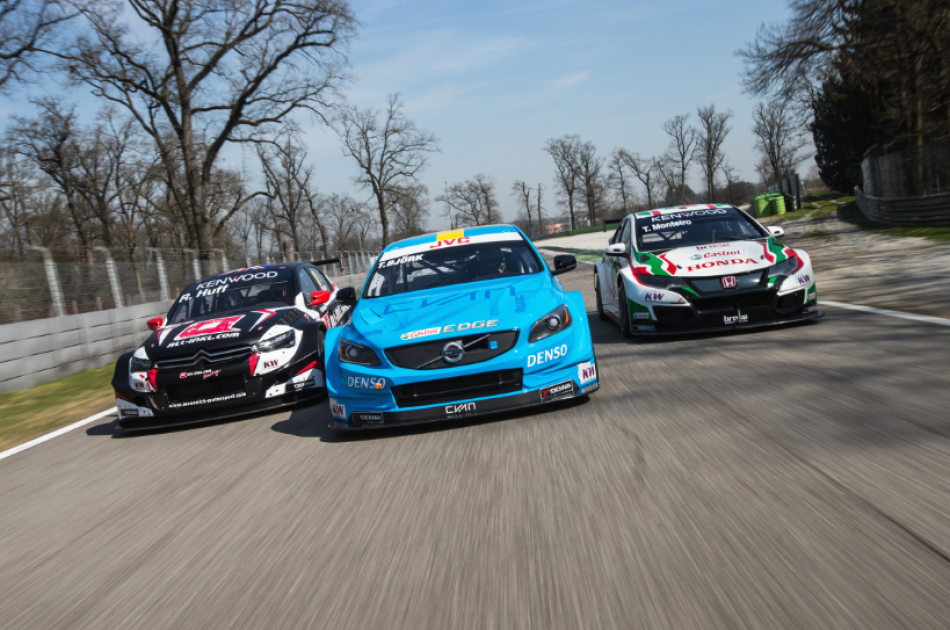 With two WTCC dominators of recent times, José María López and Yvan Muller, taking on new challenges and the pacesetting factory Citroën squad having completed its planned three-year WTCC stint, picking their successors will be a very close call as several potential title winners prepare for on-track battle. They include:
Mehdi Bennani: WTCC Trophy champion tipped for big things by Sébastien Loeb
Thed Björk: Swift Swede has race-winning pedigree with Volvo's factory team
Nicky Catsburg: Endurance racer proved he can be a slick sprinter too
Tom Chilton: Chil will aim to thrill during second season with Sébastien Loeb Racing  
Néstor Girolami: López's former nemesis is a double Argentine touring car champ
Rob Huff: Briton gets a Citroën in his pursuit of second world crown
Norbert Michelisz: Can the gamer turned racer be Hungary's first world champion?
Tiago Monteiro: He raced in F1 and wants to be world number one in touring cars
WTCC'S YOUNG GENERATION TO SHINE BRIGHTLY
Four young talents will be looking to make their mark in WTCC 2017. John Filippi and Aurélien Panis, both 22, 20-year-old Yann Ehrlacher and Dániel Nagy, just 18, are all big on potential with Ehrlacher and Panis racing in the WTCC for the first time. However, both rookies can count on plenty of family guidance: Panis is the son of 1996 Monaco Grand Prix winner Olivier, while Ehrlacher is the son of former racer Cathy Muller and nephew of none other than four-time WTCC champion Yvan Muller.
GUERRIERI IS GO!
Esteban Guerrieri's dream of returning to the WTCC has come true with confirmation of a minimum five-event programme with Campos Racing. The Barcelona-based squad, a mainstay of the world championship since 2005, has entered its Chevrolet RML Cruze TC1 on a full-season basis and signed the ex-single seater sensation Guerrieri for the races in Morocco, Italy, Hungary, Germany and Argentina. The 32-year-old is highly rated having set the fastest time of all during the WTCC Race of Argentina weekend last August.
PRO RACERS HAVE WHAT IT TAKES
Tom Coronel and Ryo Michigami will race for ROAL Motorsport and Honda Racing Team JAS respectively in 2017 and possess lengthy and highly accomplished CVs. Coronel, a contender of the WTCC Trophy for independent racers, began his racing career in 1991 and has 268 WTCC starts to his name. Michigami, meanwhile, began making headlines in his native Japan in 1993 and is a long-term member of the Honda Racing family. He will become the first Japanese to embark on a full-season campaign with a factory team. Meanwhile, RC Motorsport is expected to announce a professional driver for its second Vesta TC1, which will mean another race winner on the grid.  
MORE SIGNINGS COMING SOON
Newcomer RC Motorsport will announce its second driver in the coming weeks to complete the 16-car full-season entry list. However, WTCC regulations allow for race-by-race entries and a number of drivers are discussing terms.
FIA WTCC FULL SEASON ENTRY LIST 2017
#

Team

Driver (Nationality)

Car

3

 

Sébastien Loeb Racing

Tom Chilton (GBR) T

Citroën C-Elysée WTCC 

5

 

Castrol Honda World Touring Car Team

Norbert Michelisz (HUN)

Honda Civic WTCC

8

 

Zengő Motorsport

Aurélien Panis (FRA) T

Honda Civic WTCC

9

 

ROAL Motorsport

Tom Coronel (NLD) T

Chevrolet RML Cruze TC1

12

 

ALL-INKL.COM Münnich Motorsport

Rob Huff (GBR) T

Citroën C-Elysée WTCC 

18

 

Castrol Honda World Touring Car Team

Tiago Monteiro (PRT)

Honda Civic WTCC

25

 

Sébastien Loeb Racing

Mehdi Bennani (MAR) T

Citroën C-Elysée WTCC 

27

 

Sébastien Loeb Racing

John Filippi (FRA) T

Citroën C-Elysée WTCC 

34

 

Castrol Honda World Touring Car Team

Ryo Michigami (JPN)

Honda Civic WTCC

61

 

Polestar Cyan Racing

Néstor Girolami (ARG)

Volvo S60 Polestar TC1

62

 

Polestar Cyan Racing

Thed Björk (SWE)

Volvo S60 Polestar TC1

63

 

Polestar Cyan Racing

Nicky Catsburg (NLD)

Volvo S60 Polestar TC1

68

 

RC Motorsport

Yann Ehrlacher (FRA) T

LADA Vesta

-

 

Campos Racing

Esteban Guerrieri (ARG) T

Chevrolet RML Cruze TC1

-

 

Zengő Motorsport

Dániel Nagy (HUN) T

Honda Civic WTCC

-

RC Motorsport

TBA

LADA Vesta

 
T = Indicates WTCC Trophy contender
Did you know? The drivers announced so far have 57 WTCC race wins between them