Cape Town confirmed on four-continent 2022/23 ABB FIA Formula E World Championship Calendar
The popular South African coastal city joins two other new venues on the series' Season Nine schedule.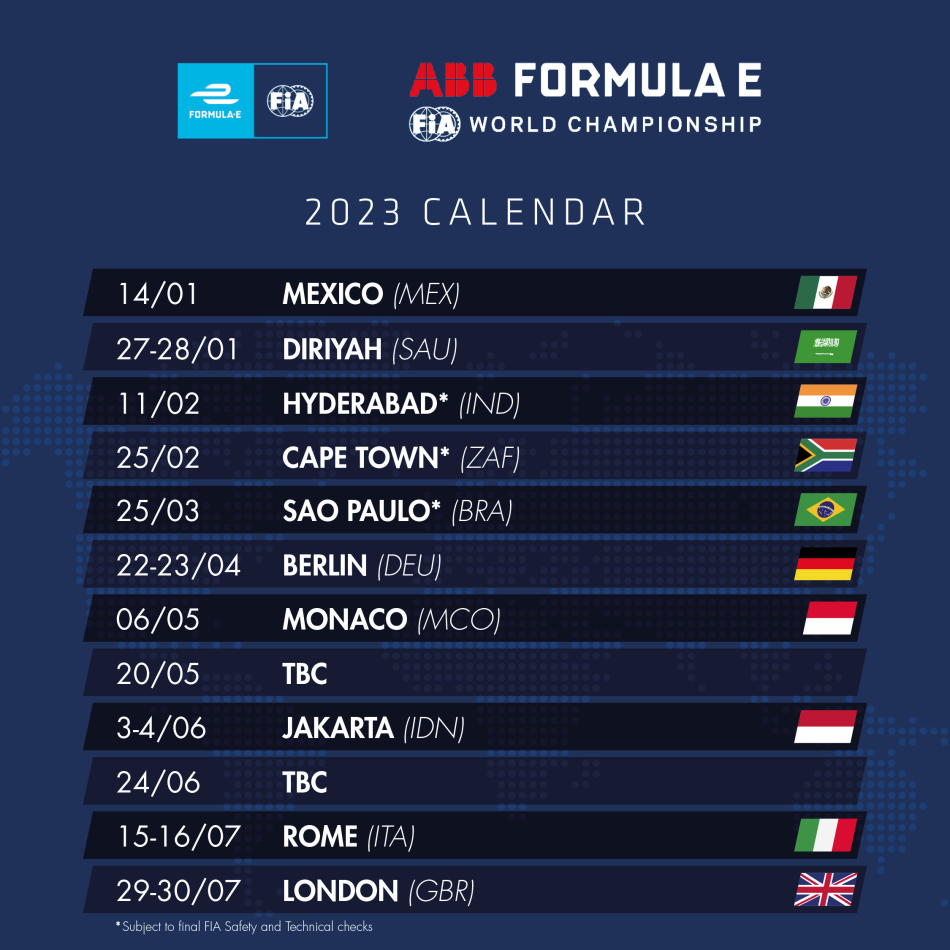 The ABB FIA Formula E World Championship will travel to South Africa for the first time in 2022/23, after the all-electric single-seater series' updated Season Nine calendar was ratified during today's reunion of the FIA World Motor Sport Council (19 October).
The confirmation of Cape Town on the schedule as round five on 25 February means Formula E will visit four continents and 12 major global cities over the course of an unprecedented 17-round campaign – truly underscoring its World Championship status, granted back in 2020.
The popular 'Rainbow Nation' city is one of three new additions to the Formula E calendar, joining Hyderabad (round four on 11 February) and São Paulo (round six on 25 March), with India and Brazil – like South Africa – both preparing to mark their debuts in the championship.
The season will begin in Mexico City on 14 January, where enthusiastic fans packing the stadium-based Autódromo Hermanos Rodríguez – the highest circuit on the Formula E schedule – always offer a warm welcome. Diriyah in Saudi Arabia will stage its traditional double dose of night racing thrills on 27/28 January, leading into the aforementioned trio of Hyderabad, Cape Town and São Paulo.
Germany's capital, Berlin – the only city to welcome Formula E every year since the championship's inception – will provide the backdrop to a double-header race weekend on 22/23 April, before the campaign reaches its midway point in the glamorous Principality of Monaco on 6 May.
Due to renovation works, Seoul's Olympic Stadium can no longer be used, meaning Formula E is currently exploring other potential locations in the South Korean city for a single-header race on 20 May.
Drivers and teams will then head to Jakarta in Indonesia (3/4 June), with the event becoming a double-header following the Asian metropolis' successful maiden edition during Season Eight.
The venue for round 13 on 24 June is still to be confirmed, prior to a return to Europe for the end-of-season run-in, with double-header showdowns around Rome's Circuito Cittadino dell'EUR (15/16 July) and London's unique indoor/outdoor ExCeL Circuit (29/30 July).