Autosport Awards: Jean Todt honoured for halo introduction
The Pioneering and Innovation Award sponsored by Mahindra Racing has been handed to the FIA at the 2018 Autosport Awards for implementing the halo cockpit protection safety system.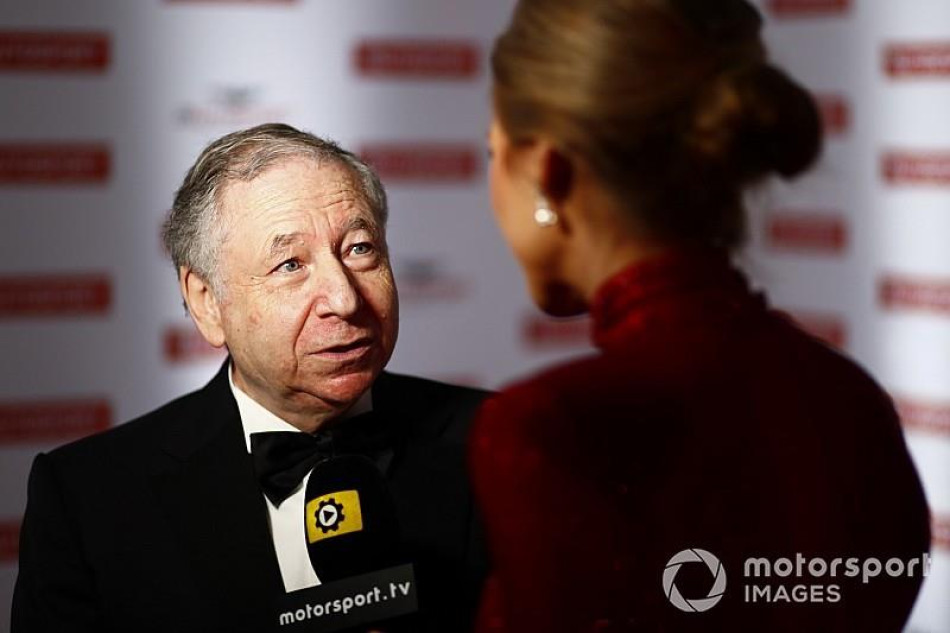 FIA president Jean Todt, a keen advocate of the halo, was present to collect the award.
The halo was introduced to Formula 1 and Formula 2 this year, after a period of development and research, and it has proven its worth in several incidents this year.
The Richard Mille Rookie of the Year category winner Charles Leclerc was also on stage for the presentation and discussed the importance of the halo in his terrifying first-lap collision with McLaren's Fernando Alonso during this year's Belgian Grand Prix.
Charles Leclerc said of the incident: "I did not have much time to think about it, I stopped and I saw the images [of the collision] and it was quite shocking. I do not know what would have happened without the halo, it has been extremely useful."
Jean Todt added: "I have had a lot of resistance, but if you believe it goes in the right direction you must fight for it. We were able to demonstrate it would have had worse consequences on Charles [without it]. We saw the loss of Henry Surtees because of one wheel hitting his head. It is worth fighting the resistance to save a life. I want to thank all the people who have been participating in the research, the teams. We will implement it in Formula 3 and Formula E and Formula 4 as soon as possible".
The FIA president also discussed the next stages in the push for greater safety in motorsport : "We need to keep progressing in single-seaters, road racing too, and unfortunately we have lost 28 lives [this year] during motor racing which is unacceptable" Todt added.
From : autosport.com