AUTO+ WOMEN IN MOTOR SPORT #16 NOW AVAILABLE!
AUTO+ Women in Motor Sport comes back with its 16th edition.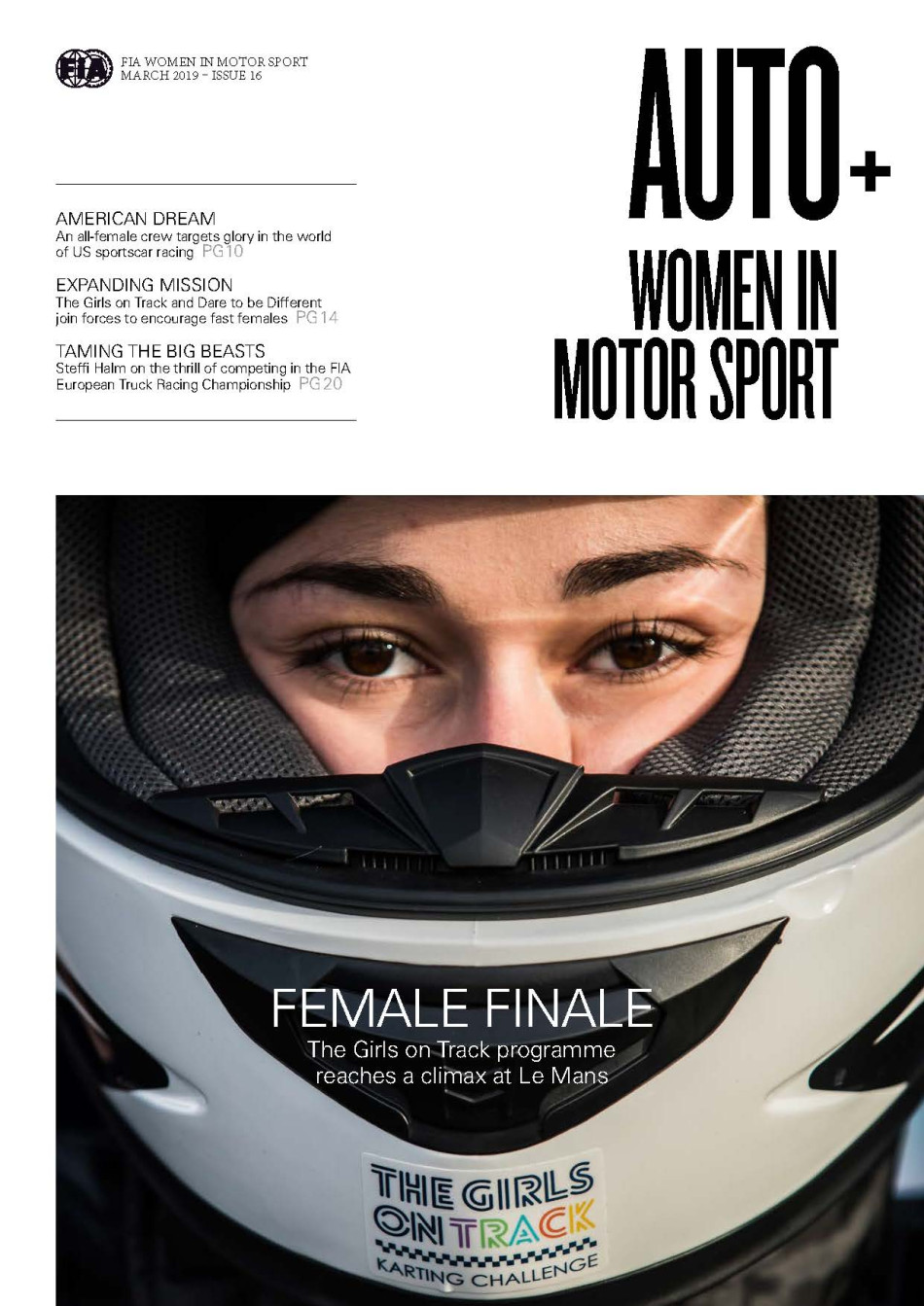 Welcome to the latest edition of the FIA's Women in Motorsport Newsletter. In this edition we report on the final of the Girls on Track European Young Women Programme. Supported by the EU Erasmus+ initiative the programme introduced more than 1,200 girls in nine territories to motor sport and at Le Mans, at a hugely exciting three-day event, the number was whittled down to just six girls who will now form a European karting team.

We also look at the expansion of the Commission's mission to encourage more female participation through the launch of The Girls on Track – Dare to be Different at Formula E's Mexico E-Prix. There 200 girls from Mexico City got a first taste of racing. Elsewhere we bring you news of the formation of all-female crews in the IMSA WeatherTech SportsCar Championship and in the European Le Mans series and at grassroots level we find out how the Commission is supporting junior karters through the Richard Mille Young Talent Academy.

Finally, we talk to truck racer Steffi Halm about the thrill of racing the big beasts of the motor sport world and to US engineer and racer Sabré Cook about success on and off the track. We hope you enjoy this latest edition.