Auto #15 - Team Work
Latest edition of AUTO goes behind the scenes of Formula One to speak to the people who make the racing happen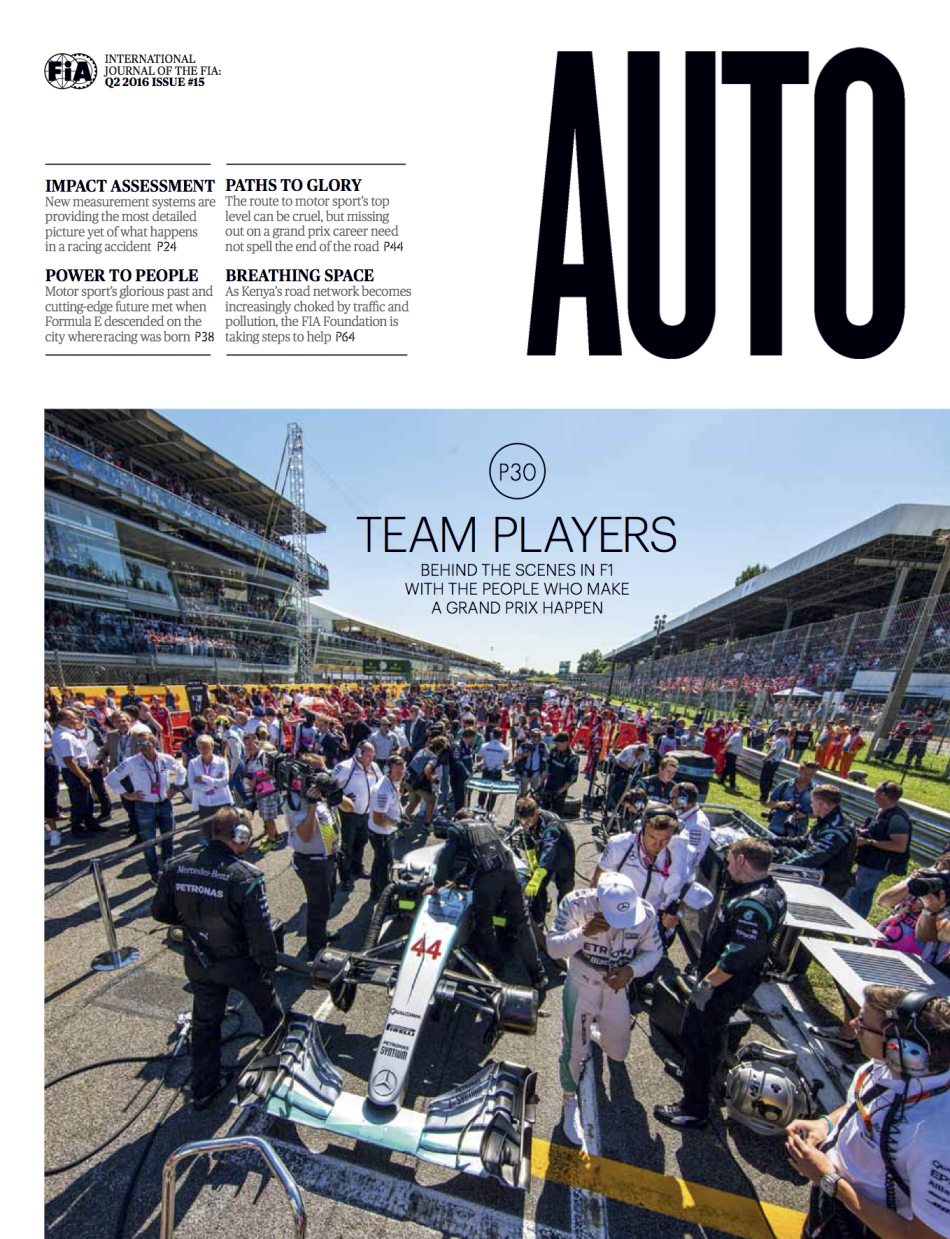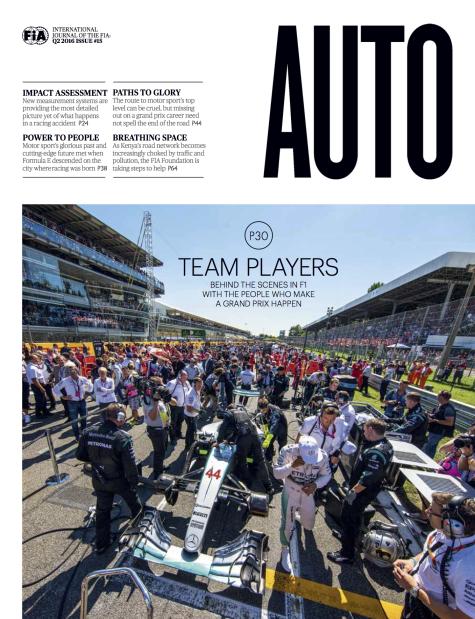 AUTO, the international journal of the FIA family, has launched its latest edition with a focus on how the Formula One community operates in harmony to produce the world's best events, as well as how industry stakeholders work together to tackle the issue of pollution on roads around the globe.
In the cover story of this issue, AUTO speaks to six of the key people who make up the hundreds of individuals – from chief engineers to chefs – that ensure the race teams run at the highest level.
In his foreword to this edition, FIA President Jean Todt speaks warmly about the recent Paris ePrix and AUTO was in attendance to conduct an in-depth examination of the event, which took place in the city where motor sport was born.
In the tech section, AUTO examines new measurement systems that are providing the most detailed picture yet of what happens in a high-speed racing accident, such as that suffered by Fernando Alonso at the 2016 Australian Grand Prix.
Congestion and pollution in the world's cities is a growing threat to our society and three transport experts explain what needs to be done to improve the situation. AUTO also reports on the FIA Foundation's work with the UN to clean up the streets of Nairobi in a fascinating case study. 
As always, this edition includes the latest news, features, interviews and photography from motor sport and motoring across the world.
Each issue of AUTO is sent free-of-charge to selected high-level individuals in the motoring and motor sport industries.
Click here to read this issue online.