Alonso powers ahead as Sutil returns in Barcelona
Ferrari driver signs off with fastest time while battle for second Force India seat continues.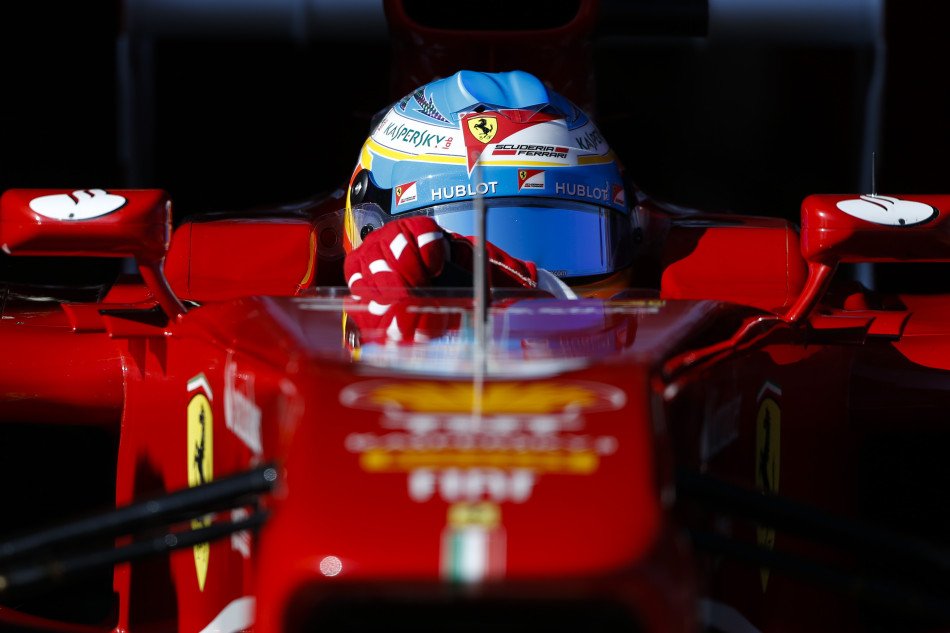 Fernando Alonso bowed out of the first of two pre-season tests in Barcelona with the fastest time of a day that saw Adrian Sutil return to F1 action for the first time since 2011.
Alonso will hand the Ferrari F138 over to Felipe Massa for the final day of this week's test tomorrow but signed off in style with a lap time of 1:21.875 set on soft tyres in the morning.
"Today we concentrated on a comparison of the compounds, starting with the soft and moving on to the hard in the afternoon," he said. "We tried various aerodynamic configurations and for the first time, we made some set-up changes to get a good understanding of tyre behaviour and degradation.
"Once again this year, the tyres will be one of the crucial aspects to manage: they are softer and quicker, but also less consistent and they degrade rapidly with every lap. We will have a lot of work to do to understand how best to balance the car, but that applies to all the teams."
Sutil meanwhile was making his first appearance in a Formula One car since the Brazilian Grand Prix of 2011. The German is in a head-to-head battle for the second seat at Force India with Ferrari academy driver Jules Bianchi, who impressed in Jerez recently.
"For me the most important thing was to deliver a performance – I have done my part. I can sleep without any worries."
Adrian Sutil
The German finished the day with the eighth-fastest time, a lap of 1:22.877 and afterwards said he had done all he could to prove his worth.
"I've done everything I can do to get my comeback, now it's up to [Force India] to decide," he said. "They know me better than any other team here. I spent six years with the team and they know my performance. I think it was obvious today that I can show I am still quick. For me the most important thing was to deliver a performance – I have done my part. I can sleep without any worries."
Bianchi will have another chance to show his skills tomorrow, but with wet weather forecast, he may not be able to deliver as he wishes.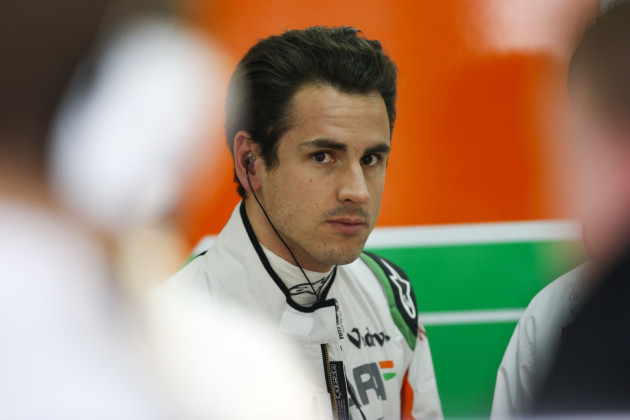 Elsewhere, Nico Hulkenberg gave Sauber something to smile about with the day's second quickest time, just three tenths slower than Alonso. Romain Grosjean, taking over from Kimi Raikkonen at the wheel of the Lotus E21, was third after completing 119 laps. The team also got through a full race simulation, with none of the software troubles that had hampered the Finn's running during the first two days.
"I think I'm ready for a sleep after so many laps in the car," Grosjean said afterwards. "It's good to see reliability today to add to the pace we've already seen in the car. It was difficult out on track as temperatures were so low, but we've gained a lot of useful data. The 2013 tyres certainly feel different from last year's but already we're starting to understand them."
Nico Rosberg was fourth with a time of 1:22.627, while the Williams duo of Pastor Maldonado and Valtteri Bottas finished fifth and sixth respectively, the pair sharing time at the wheel of the FW35 to rack up the day's biggest lap total for a car with 147 tours completed.
McLaren's Jenson Button was seventh, setting his best time on the hard tyre. The Woking squad spent a long period in the garage over lunch making changes and didn't return to the fray until 3pm, after which Button focused on long runs.
With Sutil eighth, P9 went to Mark Webber, who spent the morning working on test items and then got through the bulk of a race distance in the afternoon, only missing out on the full amount of planned laps due to a late red flag for Giedo van der Garde's stranded Caterham.
The Dutch driver finished at the foot of the timesheet, behind Mac Chilton in the Marussia and 10th-placed Jean-Eric Vergne in the Toro Rosso STR8.

Barcelona Test – Day Three
1.         Fernando Alonso        Ferrari             1:21.875          97 laps
2.         Nico Hulkenberg         Sauber            1:22.160          91 laps
3.         Romain Grosjean        Lotus              1:22.188          119 laps
4.         Nico Rosberg             Mercedes        1:22.627         108 laps
5.         Pastor Maldonado      Williams          1:22.675          79 laps
6.         Valtteri Bottas            Williams          1:22.826          68 laps
7.         Jenson Button            McLaren          1:22.840          71 laps
8.         Adrian Sutil                Force India      1:22.877          78 laps
9.         Mark Webber              Red Bull          1:23.024         108 laps
10.       Jean-Eric Vergne        Toro Rosso      1:23.366          106 laps
11.       Max Chilton                Marussia         1:25.690          58 laps
12.       Giedo van der Garde   Caterham         1:26.177         93 laps.