This page contains archived information and may not display perfectly
Al-Rajhi and Zapletal set to decide FIA World Cup for Cross-Country Bajas Drivers' Title in Dubai
Saudi Arabia's Yazeed Al-Rajhi takes a 10-point advantage over his closest Czech rival Miroslav Zapletal into this weekend's Dubai International Baja (December 1-3), the final round of both the FIA World and Midde East Cups for Cross-Country Bajas.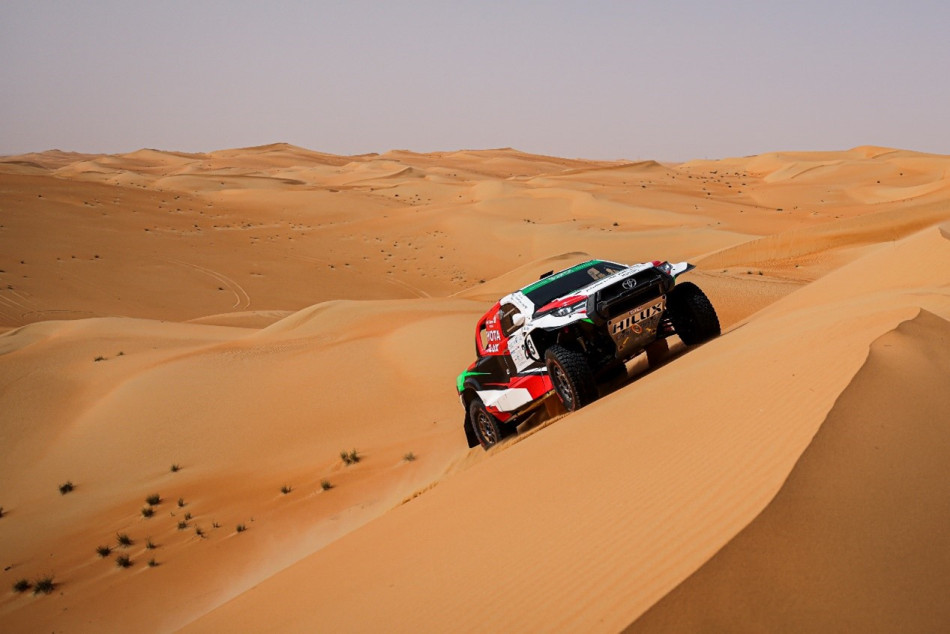 Victory for the Overdrive Racing Toyota Hilux driver and his German navigator Dirk von Zitzewitz would guarantee the FIA World Cup Drivers' Championship title for the Riyadh man with only Zapletal (Ford F-150) now able to overhaul the winner of the recent Saudi Baja.
In the absence of Ulsterman Michael Orr, Zapletal's Slovakian co-driver Marek Sykora has already won the Co-drivers' Championship.
Overdrive Racing will also field a pair of non-registered Toyota Hiluxes for Brazil's Lucas Moraes and Dutchman Erik van Loon. Moraes teams up with former Dakar-winning co-driver Timo Gottschalk for the first time to make final preparations before they enter the Dakar Rally - the opening round of the 2023 FIA World Rally-Raid Championship (W2RC) - together in January.
Spaniard Fernando Alvarez clinched the FIA T3 title in Saudi Arabia recently and the South Racing Can-Am Team driver will confirm third place in the overall championship if he can stay ahead of South Racing team-mates Cristiano de Sousa Batista, Kees Koolen and Meshari Al-Thefiri in the Al Qudra desert.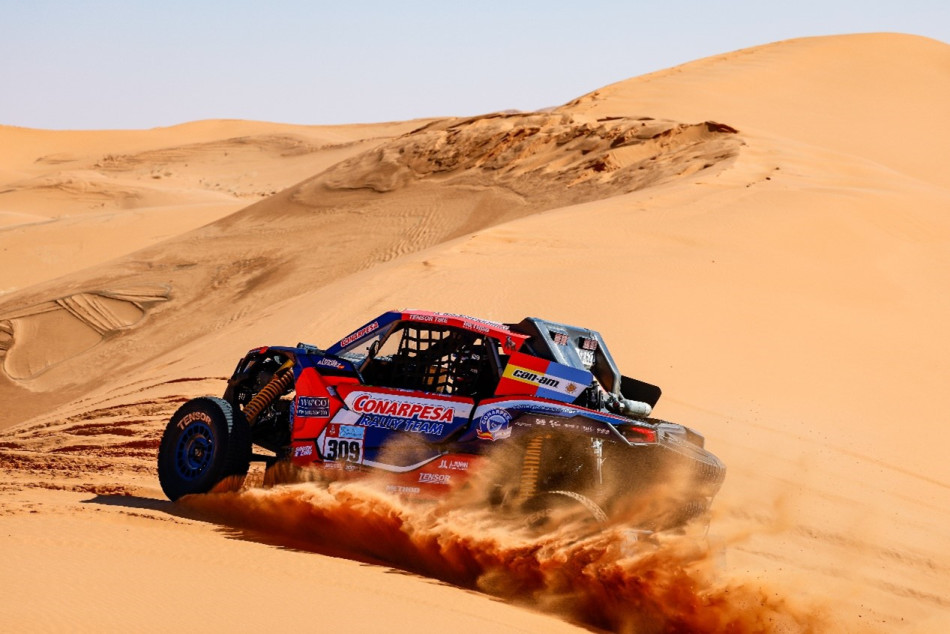 De Sousa Batista and Al-Thefiri have more important matters to think about on the final round of the FIA World Cup. The Brazilian currently leads the Kuwaiti by one point in the tussle for the FIA T4 Drivers' Championship and the duo face a winner-takes-all scenario in Dubai.
Should neither of the Can-Am Maverick drivers reach the finish, victory and fastest stage times for third-placed Koolen could give the Dutchman a mathematical chance of snatching the title. Their Spanish team-mate Eduard Pons holds a distant fourth in the T4 battle in another South Racing Can-Am.
Saudi Arabian female driver Dania Akeel rounds off another successful season having already confirmed the runner-up spot in the FIA T3 series in her Can-Am. T3 competition for Alvarez and Akeel comes from the South Racing female duo of Saudi Arabia's Mashael Al-Obaidan and Dutch female Anya Van Loon.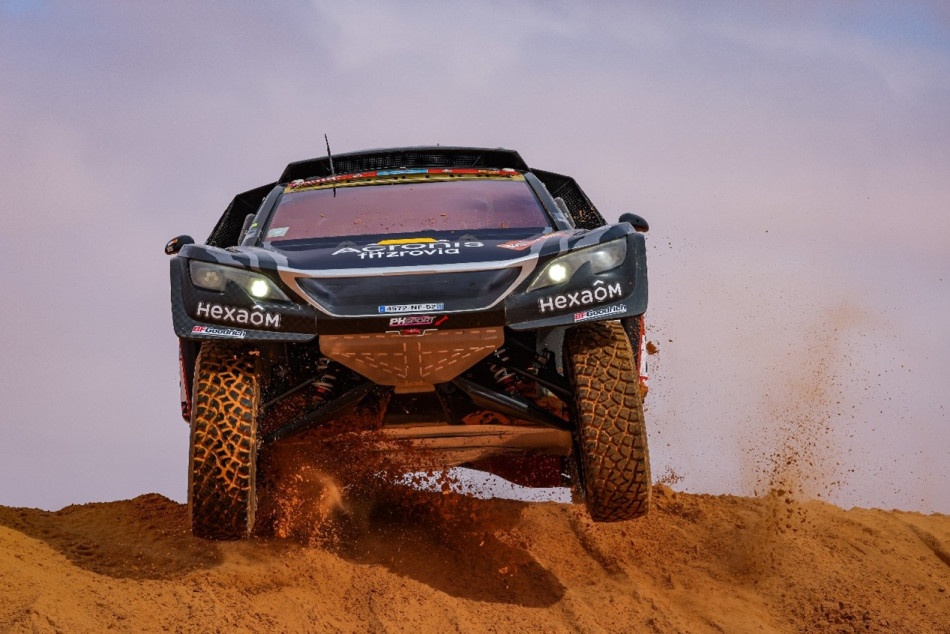 Emirati Aliyyah Koloc is the strong favourite to win the Drivers' Championship in the FIA Middle East Cup for Cross-Country Bajas. The Buggyra Racing Can-Am DV21 driver arrives at Dubai Festival City attempting to defend a 22-point lead over closest Saudi Arabian rival Hamad Al-Harbi.
Only the Saudi Can-Am driver is able to catch the talented female, while her French co-driver Stéphane Duplé looks to have sealed the Co-drivers' Championship. He takes a 21-point cushion over fellow countryman Sébastien Delaunay into the season's finale and his fellow countryman has opted to sit alongside Erik van Loon in a T1 Toyota in Dubai.
The Saudi duo of Khalid Al-Feraihi (Nissan) and Muneef Al-Salmani (Isuzu), Egyptian driver Abdelhamid Abouyoussef (Volkswagen) and Kuwait's Salem Al-Dhafeeri (Nissan) are also registered for FIA Middle East Cup points.
Koloc and Al-Harbi will battle it for FIA Middle East T3 honours, with Koloc leading the category by 17 points. Dubai-based Briton Thomas Bell (Can-Am) and Koloc's Buggyra Racing team-mate Teo Calvet are also registered for Middle East T3 points.
Buggyra ZM Racing has already confirmed the Teams' Championship in the FIA Middle East Cup for Cross-Country Bajas.
Italian female racer Camelia Liparoti (Yamaha YXZ 1000R) arrives in the UAE hoping to defend a 16-point cushion over Lithuanian driver Egidijus Valeiša (SRT Can-Am) in the FIA Middle East T4 title tussle. Liparoti guided her Yamaha to maximum points in Saudi Arabia recently and a finish should be sufficient for her to win the championship.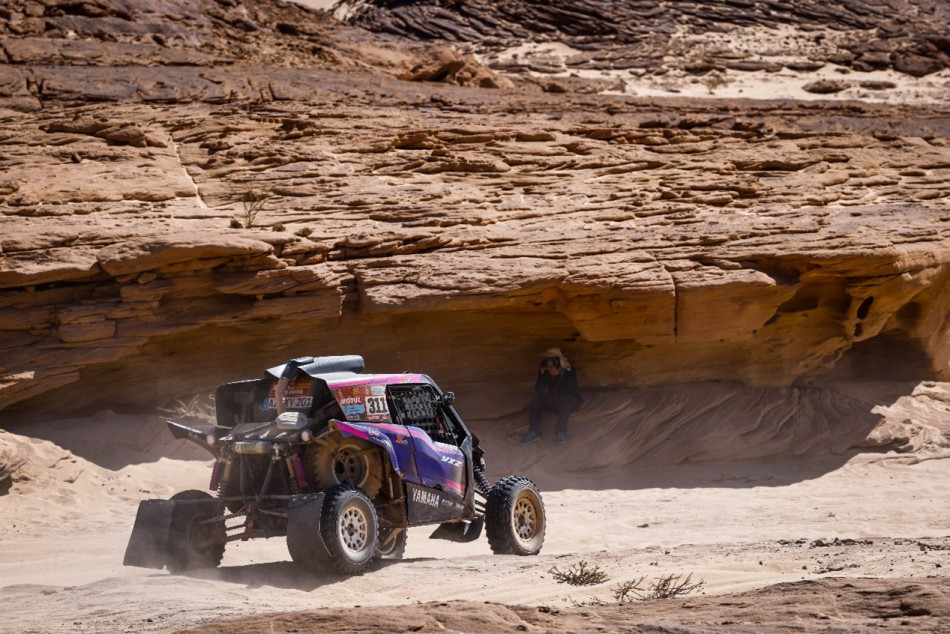 This year's Dubai International Baja is based at the Holiday Inn in Dubai Festival City and features a compact two-day format with 390.38 competitive kilometres in a route of 627.65km through the Al Qudra desert.
The opening selective section of 194.40km starts at the small desert township of Al-Lisaili off the Dubai to Al Ain Highway on Friday (December 2) and is split into two parts.
The second 195.98km stage on Saturday (December 3) gets underway at Al Marmoun and finishes at Al-Lisaili, the settlement which is better known in sporting terms as a major hub for camel racing.
Dubai International Baja (leading entries):
| | |
| --- | --- |
| 200. Yazeed Al-Rajhi (SAU)/Dirk von Zitzewitz (DEU)  | Toyota Hilux Overdrive |
| 201. Miroslav Zapletal (CZE)/Marek Sykora (SVK) | Ford F150 Evo |
| 202. Lucas Moraes (BRA)/Timo Gottschalk (DEU)  | Toyota Hilux Overdrive |
| 203. Erik van Loon (NLD)/Sébastien Delaunay (FRA) | Toyota Hilux Overdrive |
| 206. Mansour Al-Helai (ARE)/Khalid Al-Kendi (ARE) | Nissan Patrol Pick-Up |
| 207. Abdullah Al-Zubair (OMN)/Omar Al-Lahim (SAU) | Jeep Wrangler |
| 208. Ahmed Al-Shamy (EGY)/Obaid Hassan (EGY)  | Fast and Speed 2WD |
| 209. Khaled Al-Feraihi (SAU)/Hussam Al-Zahrani (SAU) | Nissan Pick-Up |
| 210. Salem Al-Dhafeeri (KWT)/TBA | Nissan Patrol |
| 211. Abdelhamid Abouyoussef (EGY)/Mohamed Aly Etman (EGY) | Volkswagen Dunbee Buggy |
|   |   |
| Timetable of events |   |
|   |   |
| Thursday, December 1 |   |
| Administration checks, Holiday Inn, Dubai Festival City | 07.00-13.00hrs |
| Scrutineering checks, Toyota, Dubai Festival City | 08.00-14.00hrs |
| Shakedown, Dubai Festival City beach | 08.00-16.00hrs |
| Pre-event press conference | 11.30hrs |
| Ceremonial start, Dubai Festival City Mall waterfront  | 19.00hrs  |
|   |   |
| Friday, December 2  |   |
| SS1A-1B Lisaili-Al Qudra Desert (194.40km) | 09.06hrs |
|   |   |
| Saturday, December 3  |   |
| SS2A-2B Al Marmoun-Lisaili (195.98km) | 08.46hrs |
| Podium finish, Dubai Festival City Mall waterfront  | 19.00hrs  |