2022 FIA Girls on Track – Rising Stars: The Seniors' finale ends, crucial wait begins
The four FIA Girls on Track - Rising Stars Senior drivers taking part in the 2022 finale have now completed their five-day training and assessment at the world-famous Ferrari Driver Academy in Maranello, Italy. A crucial wait begins before the announcement of the outcome of this third edition.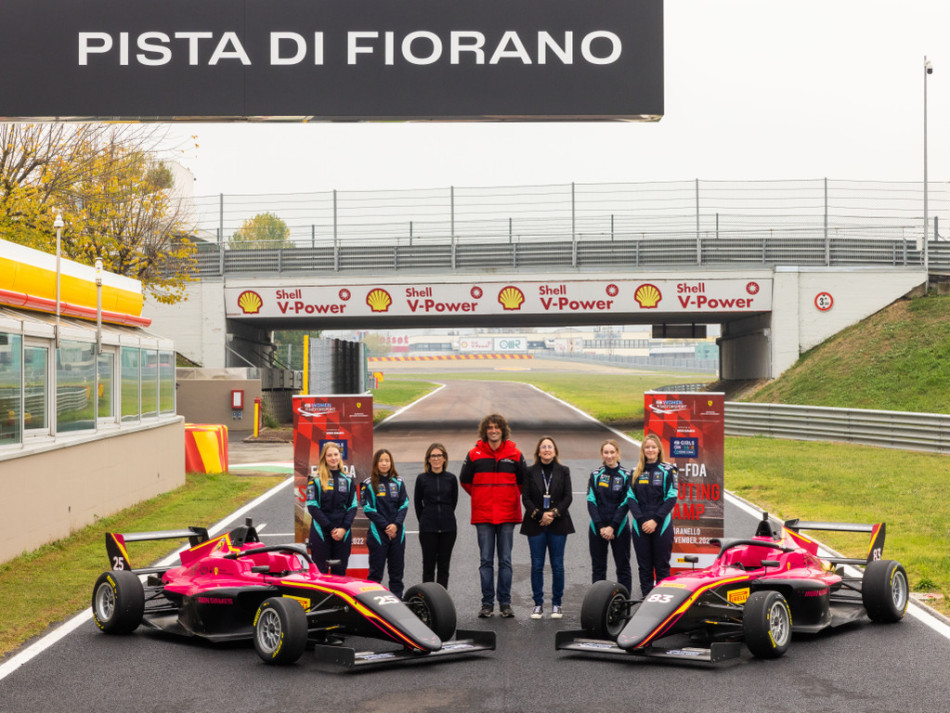 This final week of the FIA's female talent detection programme has been another significant step for Australia's Alice Buckley, Britain's Chloe Chong and Chloe Grant and from Belgium, Aurelia Nobels in their journey to become a professional driver racing. Fully immersed in Maranello, they gain invaluable knowledge from the FDA experts who are dedicated to nurturing the careers of some of the sport's most promising talent.
The four young women aimed to give their best in all the many activities of the camp: theory lessons, physical and attitudinal tests, media work as well as sessions in a simulator. For the final two days, the group moved to Fiorano for on-track tests at the wheel of a Formula 4 car, fitted with the same Pirelli tyres as used in the Italian championship. Maya Weug and Laura Camps Torres, the two first "rising stars" of the FIA programme, attended the finale to share their experiences with the 4 finalists and Maya set the reference lap.
Deborah Mayer, FIA Women in Motorsport Commission President, was also a keen observer of the girls on track to assess their ability to take another step in their young careers.
Now, for the four finalists vying to potentially become the third "Rising Stars" of the FIA's Programme joining the Ferrari Driver Academy and potentially racing in Formula 4 for the Iron Dames, the crucial deliberations begin. The Ferrari Driver Academy experts will analyse all the data gathered from each of the four young racers ahead of a final decision that could have a life-changing impact on the career of one of them.  
The announcement of the winner will be communicated after the juniors' finale taking place in Maranello and at the Franciacorta circuit (21-24 November).
Deborah Mayer, FIA Women in Motorsport Commission President, said: "I watched with great passion and interest the progress of our four finalists at the Ferrari Driver Academy, school of excellence and inspiration. Alice Buckley, Chloe Chong, Chloe Grant and Aurelia Nobels were up to the challenge and confirmed how talented they are. This third edition of "FIA Girls on Track - Rising Stars" further demonstrates the value of this unique programme which offers young girls a unique opportunity to develop and achieve their dream of a career in motor sport. The FIA, FDA and Iron Dames are deeply committed to creating equal opportunities for all and rewarding hard work and talent."
Imagery of the four FIA Girls on Track – Rising Stars Senior drivers at the Ferrari Driver Academy can be downloaded HERE.