2021 FIA Prize Giving Ceremony to recognise a remarkable year of motor sport achievements
The 2021 FIA Champions will be honoured tonight at the FIA Prize Giving Ceremony at the Carrousel du Louvre in Paris.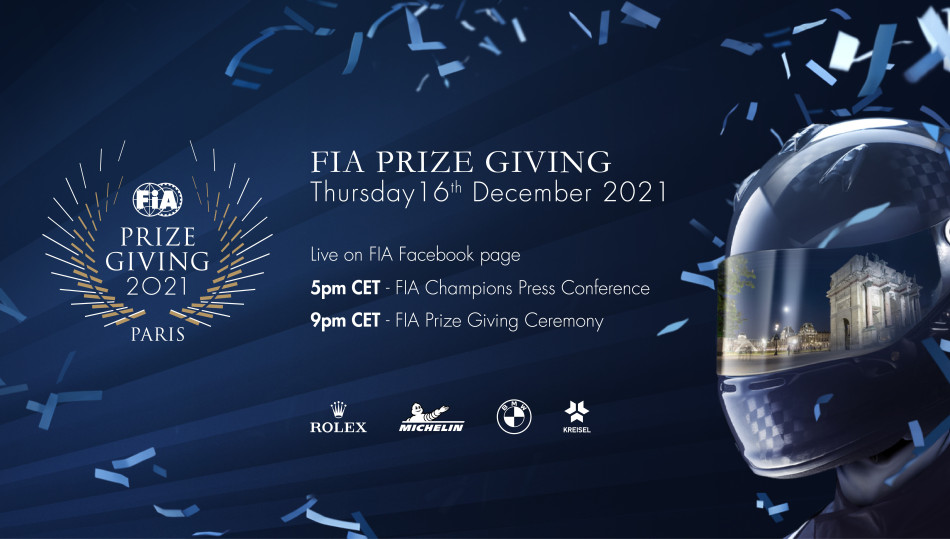 The celebration will acknowledge the winners of the various championships organised by the FIA, as well as the new generation, the unsung heroes and those who have made an outstanding contribution to motor sport.
 
This will be Jean Todt's last appearance at the FIA Prize Giving Ceremony as FIA President, as his term ends on 17 December.
 
The Masters of Ceremonies will be British TV presenter Nicki Shields and Julien Fébreau, official Formula 1 commentator for CANAL+.
 
In addition to the Championship titles, a number of other awards will also be presented. These include the Action of the Year, voted for on social media by the public; the Personality of the Year, selected by journalists; and the Rookie of the Year, decided by the FIA Drivers' Commission. The Outstanding Official of the Year Award recognises the exceptional commitment of one person among the thousands of volunteers and marshals who dedicate their time to ensuring the safety and success of events around the world.
Two events will be broadcast on Thursday 16 December on the FIA Facebook page:
 FIA Champions Press Conference at 17:00 CET

The FIA Prize Giving Ceremony at 21:00 CET