2013 Spanish Grand Prix - Preview
FIA Preview of the 2013 Spanish Grand Prix.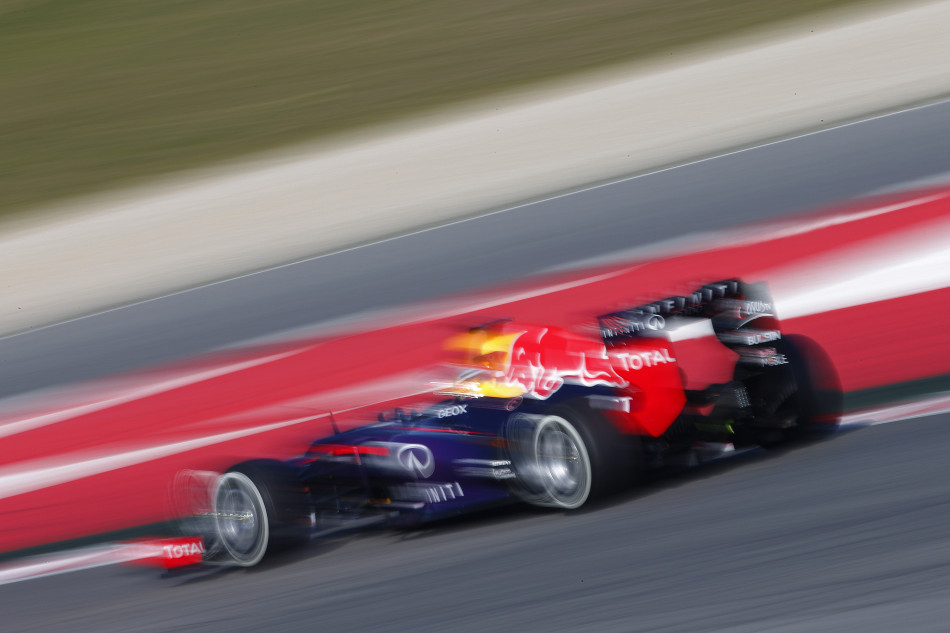 Race
Preview
2013 SPANISH GRAND PRIX
10 – 12 MAY 2013
 
Round five of the 2013 FIA Formula One World Championship sees the teams journey to the Circuit de Catalunya for the Spanish Grand Prix. After beginning the year with four long haul races, the European season starts here – with a return to the circuit that hosted two-thirds of this year's pre-season testing.
 
The track itself is famed for offering a broad examination of Formula One machinery with its mix of medium and high-speed corners, a low-speed complex and a long straight. As a venue it hasn't, however, proved to be particularly conducive to overtaking: the corner combinations tending to make following and attacking very difficult – even with DRS.
 
Barcelona in May is a very different proposition to Barcelona in February. Temperatures are on average some 15°C higher, and this changes the challenge completely. What doesn't change is the abrasive nature of the asphalt.
 
Given the evidence of the first four races in 2013, Pirelli have decided to move away from the Hard/Soft allocation favoured in Spain for the past two years, and instead will bring the Hard and Medium compounds. The Hard, however, is not the tyre that saw use in Malaysia and Bahrain. Pirelli have tweaked their offering, making it closer to that used in 2012.
 
Coming to Spain, Sebastian Vettel and Red Bull Racing lead their respective championships – but this does little to disguise the fact that it has been another weird and wonderful beginning to the year, with more questions asked than answered in March and April. The Circuit de Catalunya is regarded as the first 'normal' track of the season, and has frequently provided a solid indication of overall car performance – on 16 occasions from 22 runnings the team winning in Barcelona has collected the Constructors' Championship trophy at the end of the year.

 

CIRCUIT DATA
  
CIRCUIT DE CATALUNYA
 
Length of lap:
4.655km
Lap record:
1:21.670
(Kimi Räikkönen, Ferrari, 2008)
Start line/finish line offset:
0.126km
Total number of race laps:
66
Total race distance:
307.104km
Pitlane speed limits:
60km/h in practice and qualifying. 100km/h during the race
 
Changes to the circuit since 2012
  
► The leading edges of the combination kerbs on the apices of turns 13, 14 and 15 have been chamfered to remove a step..
 
DRS Zone
 
► Two DRS zones will be utilised at the Circuit de Catalunya. The first operates between turns nine (Campsa) and 10 (La Caixa). The second on the start-finish straight.They will have individual detection points.  
  
 
 
 
 
 
 
 
 
 
 
 

Spanish GP
Fast Facts
► The Circuit de Catalunya became the home of the Formula One Spanish Grand Prix in 1991, taking over from Jerez de la Frontera (1986-90). The race has also been held at the Jarama circuit in Madrid (1967-8, 1970, 1972, 1974, 1976-80), Montjuïc (1969, 1971, 1973, 1975) and Pedralbes (1951, 1954). Only five circuits on the current F1 calendar have a longer continuous run (Interlagos, Silverstone, the Hungaroring, Monza and Monaco).
► The Circuit de Catalunya is one of three Spanish Grand Prix venues located in the vicinity of Barcelona. The others – Pedralbes and Montjuïc – were within the boundaries of the modern city. This track, despite frequently being referred to simply as 'Barcelona', is not.
► Pastor Maldonado's Spanish Grand Prix victory last year saw a number of 'firsts' recorded. It was his first start from pole position, his first victory, and the first win for a Venezuelan in Formula One.
► Maldonado is the only driver to win a grand prix at the Circuit de Catalunya and for that to be his solitary victory of the season.
► Maldonado's win, however, should not be regarded as surprising. Taking pole position (after Lewis Hamilton was excluded from the qualifying result) made him a favourite. Starting from pole at this circuit has historically been the key to victory: 18 times from the 22 races, the driver starting P1 has won the race. Of the four drivers to buck the trend, Mika Häkkinen, Nigel Mansell, and Sebastian Vettel were all front-row starters.
► …leaving Michael Schumacher the distinction of being the only driver to win the Spanish Grand Prix at the Circuit de Catalunya having started without a clear track in front of him. In 1996 he qualified third. With the race affected by torrential rain, he made light work of the terrible conditions to record his first victory for Ferrari. Another 71 would follow.
► Ferrari is the constructor with the best record at the circuit. The Scuderia has won here seven times, Williams has six victories, McLaren four, Red Bull two, Benetton/Renault two and Brawn one.
► Regarding drivers, Schumacher (1995, 1996, 2001, 2002, 2003, 2004) is out in front with six victories at this circuit. Häkkinen (1998, 1999, 2000) has three wins, Kimi Räikkönen (2005, 2008) and Nigel Mansell (1991, 1992) two each. The race has also been won by Alain Prost (1993), Damon Hill (1994), Jacques Villeneuve (1997), Fernando Alonso (2006), Felipe Massa (2007), Jenson Button (2009), Mark Webber (2010) and Vettel (2011). Mansell and Prost also won at Jerez.
► The Circuit de Catalunya is a preferred testing venue for F1 teams. The driver with the most testing mileage at this circuit is McLaren's Jenson Button. The 2009 World Champion has completed a staggering 34,706 testing kilometres at this circuit.
Spanish GP
Race Stewards
Biographies
PAUL GUTJAHR
PRESIDENT OF THE FIA HILL CLIMB COMMISSION, BOARD MEMBER AND PRESIDENT OF AUTO SPORT SUISSE SARL
Paul Gutjahr started racing in the late 1960s with Alfa Romeo, Lancia, Lotus and Porsche, then March in Formula 3. In the early '70s he became President of the Automobile Club Berne and organised numerous events. He acted as President of the organising committee of the Swiss GP at Dijon between 1980-82. Between 1980-2005 he acted as President of the Commission Sportive Nationale de l'Automobile Club de Suisse and in 2005 he became President and board member of the Auto Sport Suisse motor sports club. Gutjahr is President of the Alliance of European Hill Climb Organisers and has been steward at various high-level international competitions. He was the Formula 3000 Sporting Commissioner and has been a Formula One steward since 1995.
ROGER PEART
PRESIDENT, FIA CIRCUITS COMMISSION; PRESIDENT OF AUTORITE SPORTIVE NATIONALE DU CANADA (ASN)
Roger Peart is a civil engineer by training and designed the Gilles Villeneuve circuit, Home of the Canadian Grand Prix since 1978. In the years 1949-1953 he gained his first experience of motor sport, working as a racing mechanic while still at school in the UK. By 1960 he had become a competitor. Until 1963 he drove in the Canadian National Rally Championship, before switching to racing from 1964 to 1976. In 1967 Peart became involved in the organisation of Canadian motor sport and was instrumental in getting the Circuit Gilles Villeneuve onto the F1 calendar. Since 1991 Peart has been President of ASN Canada FIA and, since 1999, President of the FIA Circuits Commission.
ALAN JONES
1980 FORMULA ONE WORLD CHAMPION
Alan Jones makes his fourth appearance in the stewards' room, having made his debut at the 2010 Korean Grand Prix, and returned in 2011 to adjudicate at Suzuka and in 2012 for the Indian Grand Prix. Best known as the 1980 Formula One World Champion, the Australian raced far and wide, competing everywhere from Can-Am and Formula 5000 to Le Mans and Australian Touring Cars. In his F1 career Jones won 12 grands prix, took six pole positions and set 13 fastest laps. While usually associated with the Williams team, Jones' first grand prix victory came at the 1977 Austrian Grand Prix while racing for Shadow.
Spanish GP
Championship Standings
(Drivers)
Spanish GP
Championship Standings
(Constructors)

Spanish GP
Formula One Timetable
& FIA Media Schedule

THURSDAY
Press Conference
 
FRIDAY
Practice Session 1
Practice Session 2
Press Conference
 
SATURDAY
Practice Session 3
Qualifying
Followed by unilateral and
press conference
 
SUNDAY
Drivers' Parade
Race
Followed by podium interviews and press conference
  
15.00
  
  
10.00-11.30
14.00-15.30
16.00
 
 
11.00-12.00
14.00-15.00
  
  
  
  
12.30
14.00-16.00
  
  
 
ADDITIONAL MEDIA OPPORTUNITIES
 
QUALIFYING
All drivers eliminated in Q1 or Q2 are available for media interviews immediately after the end of each session, as are drivers who participated in Q3, but who are not required for the post-qualifying press conference. The interview pen is located in front of the door leading to the press conference room.
   
RACE
Any driver retiring before the end of the race will be made available at his team's garage/hospitality.
In addition, during the race every team will make available at least one senior spokesperson for interview by officially accredited TV crews. A list of those nominated will be made available in the media centre.