2013 Malaysian Grand Prix - Preview
FIA Preview of the 2013 Malaysian Grand Prix - the second round of the 2013 Formula One World Championship.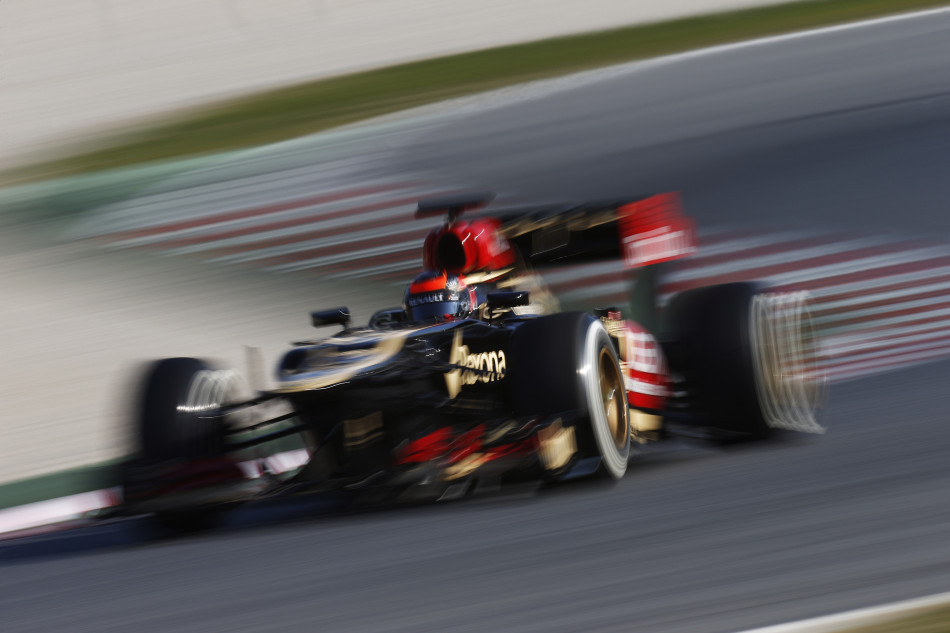 Race
Preview
2013 MALAYSIAN GRAND PRIX
22-24 MARCH 2013
 
Following Kimi Raikkonen's victory at the season-opening Australian Grand Prix, the 2013 Formula One championship fires up again this weekend as the series prepares for round two, the Malaysian Grand Prix.
 
And fiery is perhaps the appropriate adjective for this race. High temperatures are the order of the day at Sepang Circuit and this race is a true test of man and machine.
 
For the drivers there's the struggle to cope with soaring in-car temperatures and the battle to stay hydrated throughout the 56-lap long race. For the machinery this weekend is about dealing with tough conditions for engines and tyres. The heat and Sepang's abrasive track surface makes tyre wear a major consideration, while a number of high-speed corners places the tyres under severe lateral loads. Keeping rubber 'alive' here is a difficult task.
 
In terms of engines, the heat and the fact that a significant part of the lap here is run at full throttle means powerplants are heavily stressed. Maximising cooling is imperative and teams often open supplementary cooling vents in bodywork to facilitate this.
 
And then there's the rain. Heavy downpours are a frequent occurrence and the possibility of torrential rain adds an extra air of unpredictability to the season's second race.
 
The 2012 race was a case in point. The race started wet and as the rain intensified running was suspended on lap nine. When the action resumed it was Fernando Alonso who took the lead. In a dramatic final third, the Ferrari driver was chased to the chequered flag by Sergio Perez. The Mexican was unable to pass, but claimed his first podium finish with second place, ahead of Lewis Hamilton.
 
Punishing conditions, an exciting circuit layout and unpredictable weather conditions mean a grand prix at Sepang is rarely dull and this weekend should be no exception.

 

CIRCUIT DATA
 
SEPANG CIRCUIT
 
Length of lap:
5.543km
Lap record
1:34.223 (Juan-Pablo Montoya, Williams-BMW, 2004)
Start line/finish line offset  
0.000km
Total number of race laps 
56
Total race distance  
310.408km
Pitlane speed limits  
60km/h during practice and qualifying;
100km/h during race
 
CIRCUIT NOTES
 
► The pit wall debris fence has been extended in order to better protect the marshals.
 
DRS ZONE
 
► The DRS sectors will be between turns 15 and 1 (pit straight, as last year) and then between turns 14 and 15 (back straight). There will be a detection point for each DRS sector.
  
 
 
 
 
 
 
 
 
 
  

 
  
 
 
 
 
 
 

Malaysian GP
Fast Facts
► This will be the 15th running of the Malaysian Grand Prix. The race made its Formula One calendar debut on October 17th, 1999.
► In the first two years of its existence the race was staged at the end of the season. However, in 2001 it moved to March and had held an early-season slot ever since.
► In the 14 events to date, the driver in pole position has gone on to win the race on seven occasions. The first winner from pole was Michael Schumacher in 2000 and the most recent Sebastian Vettel in 2011.
► Last year's winner Fernando Alonso started the race from eighth on the grid, the furthest back a winner has started in the history of the race. Kimi Raikkonen won the 2003 event from seventh position.
► Ferrari is the most successful constructor at the Malaysian GP with six wins. Eddie Irvine won the inaugural event for the Scuderia, Michael Schumacher won the next three grands prix at Sepang, Raikkonen was victorious in 2008
and Alonso won last year. 
► Alonso has won the Malaysian Grand Prix with three different teams – Renault in 2005, McLaren in 2007 and Ferrari last year.
► Of the drivers racing this weekend McLaren's Jenson Button has the most Sepang starts. The Briton has raced 13 Malaysian Grands Prix and only missed out on the 1999 event as he was busy racing in F3 that year.
► Sergio Perez's second place last year for Sauber was the first time a Mexican driver had appeared on the podium since Pedro Rodriguez finished second in the 1971 Dutch Grand Prix for BRM – 19 years before Perez was born.
► While this will be the first Malaysian Grand Prix for new boys Valtteri Bottas, Jules Bianchi, Max Chilton Giedo van der Garde and Esteban Gutierrez, only Bianchi has never appeared on the Sepang track before. Bottas made his Formula One weekend debut here last year in a Friday practice session for Williams. Sauber's Gutierrez raced here for ART Lotus in GP2 last season, finishing seventh in the feature race and second in the sprint race.
Caterham's Van der Garde first raced here in GP2 Asia in 2009 with iSport and last year returned with Caterham Racing to finish fourth in the sprint race and Marussia's Chilton finished third in last year's GP2 feature race.
► The 2012 GP was a good race for one of last year's rookies. Toro Rosso's Jean-Eric Vergne took his first Formula One championship points with an eighth-place finish.
► This will be Fernando Alonso's 200th grand prix. He made his debut at the 2001 Australian Grand Prix for Minardi and since then has scored 30 wins, 22 pole positions, 57 other podium finishes and, of course, two Formula One Drivers' Championship titles, in 2005 and 2006, both for Renault.
► Pirelli is bringing its Hard and Medium compounds to this race.
Malaysian GP
Race Stewards
Biographies
PAUL GUTJAHR
PRESIDENT OF THE FIA HILL CLIMB COMMISSION, BOARD MEMBER AND PRESIDENT OF AUTO SPORT SUISSE SARL
Paul Gutjahr started racing in the late 1960s with Alfa Romeo, Lancia, Lotus and Porsche, then March in Formula 3. In the early '70s he became President of the Automobile Club Berne and organised numerous events. He acted as President of the organising committee of the Swiss GP at Dijon between 1980-82. Between 1980-2005 he acted as President of the Commission Sportive Nationale de l'Automobile Club de Suisse and in 2005 he became President and board member of the Auto Sport Suisse motor sports club. Gutjahr is President of the Alliance of European Hill Climb Organisers and has been steward at various high-level international competitions. He was the Formula 3000 Sporting Commissioner and has been a Formula One steward since 1995.
DEREK WARWICK
FORMER FORMULA ONE DRIVER AND WORLD SPORTSCAR CHAMPION
Derek Warwick raced in 146 grands prix, from 1981 to 1993, for Toleman, Renault, Brabham, Arrows and Lotus. He scored 71 points and achieved four podium finishes, with two fastest laps. He was World Sportscar Champion in 1992, driving for Peugeot. He also won Le Mans in the same year. Warwick raced Jaguar sportscars in 1986 and 1991. Warwick competed in the British Touring Car Championship in 1995, 1997 and 1998, as well as making one more appearance at the Le Mans in 1996, driving for the Courage Competition team.
NISH SHETTY
FIA STEWARD AND MEMBER OF THE FIA INTERNATIONAL COURT OF APPEAL
Shetty sits on the FIA International Court of Appeal as a judge and is a permanent member of the National Court of Appeal (Singapore). He is also Chairman of the Disciplinary Commission of the Singapore Motor Sports Association and a national steward of the Singapore Grand Prix. Shetty has assisted the Singapore Motor Sports Association for many years as a legal advisor and committee member. In addition to being involved in the Singapore Grand Prix, Shetty has acted as a steward in the Singapore Karting Championship. Away from motor sport, he is a Partner and Head of International Arbitration and Dispute Resolution, South East Asia at global law firm Clifford Chance.
Malaysian GP
Championship Standings
(Drivers)
Malaysian GP
Championship Standings
(Constructors)

Malaysian GP
Formula One Timetable
& FIA Media Schedule

THURSDAY
Press Conference
  
FRIDAY
Practice Session 1
Practice Session 2
Press Conference
  
SATURDAY
Practice Session 3
Qualifying
Followed by unilateral and
press conference
  
SUNDAY
Drivers' Parade
Race
Followed by unilateral and
press conference
 
15.00
  
 
10.00-11.30
14.00-15.30
16.00
  
  
13.00-14.00
16.00-17.00
  
  
  
  
14.30
16.00-18.00
  
  
 
ADDITIONAL MEDIA OPPORTUNITIES


QUALIFYING
All drivers eliminated in Q1 or Q2 are available for media interviews immediately after the end of each session, as are drivers who participated in Q3, but who are not required for the post-qualifying press conference. Where? The Pen Interviews area is under the tent in front of the Race Control Access.
  
RACE
Any driver retiring before the end of the race is available at each team's garage/hospitality.
In addition, during the race every team will make available at least one senior spokesperson for interview by officially accredited TV crews. A list of those nominated will be made available in the media centre.