2013 Canadian Grand Prix - Preview
FIA Preview of the 2013 Canadian Grand Prix.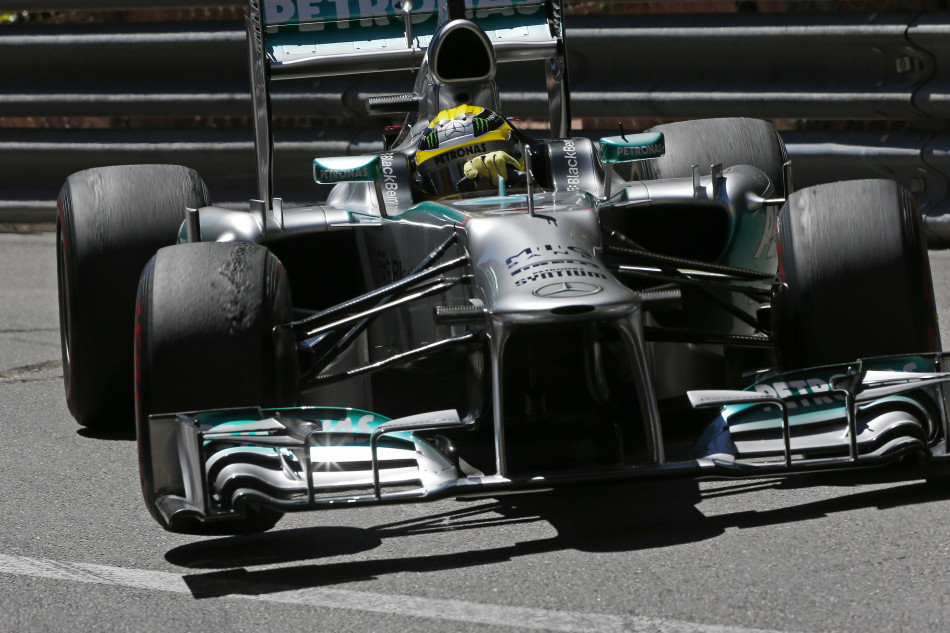 Race
Preview
2013 CANADIAN GRAND PRIX
07 – 09 JUNE 2013
 
After two races in Europe, Formula One once again moves into flyaway mode, travelling to Montreal and the Canadian Grand Prix. The Circuit Gilles-Villeneuve hosts the seventh round of an enthralling 2013 FIA F1 World Championship.
 
Canada never fails to provide an entertaining grand prix. The high speeds and heavy braking zones make it a paradise for overtaking, while the unforgiving walls which hem in the race track on all sides provide a drama all of their own. Additionally, the weather rarely fails to play a part in the race: searing heat and tremendous downpours have both been commonplace in recent years – either of which can serve to turn race strategy on its head.
 
While the Circuit Gilles-Villeneuve creates a host of challenges for engineers, the standout problem around its 4.361 kilometres is braking performance. The long, thin course is a stop-start race track, with a succession of straights broken up by chicanes and a hairpin. The combination of heavy braking zones and relatively short straights sees pads and discs pushed to their limits but denied decent intervals in which to cool down. It means brakes are pushed harder here than anywhere else on the grand prix calendar.
 
F1 comes to Canada with the familiar sight of Sebastian Vettel and Red Bull Racing leading their respective World Championships – but neither the German driver nor his Anglo-Austrian team has demonstrated any conclusive superiority this term. Four teams have recorded victories in the opening six races of the season, and despite each proving itself capable of dominating under the right circumstances, none has reached the top step of the podium without being made to work exceptionally hard for the privilege. The Canadian Grand Prix promises no less.

 

CIRCUIT DATA


  
CIRCUIT GILLES-VILLENEUVE
 
Length of lap:
4.361km
Lap record:
1:13.622
(Rubens Barrichello, Ferrari, 2004)
Start line/finish line offset:
0.000km
Total number of race laps:
70
Total race distance:
305.270km
Pitlane speed limits:
60km/h during practice.
100km/h during qualifying and the race
 


Changes to the circuit since 2012


  
► Gravel and grass around the outside of turn eight and the apex of turn nine has been replaced with asphalt.
► A 'speed bump' approximately 50mm high and 500mm wide has been installed parallel to the track edge on the driver's left before the apex kerb in turn nine (around the outside of turn eight). Another has been installed to the driver's left after the apex kerb in turn 14.
► Additional guardrail posts have been installed in places where the spacing between them was greater than 2m.
 
DRS Zone
  
► There will be a two DRS zones in Canada with a single detection point, 110m after T9. Activation One is 55m before T12 (Casino Straight), Activation Two is 70 after T14 (Start-Finish Straight).
 
 
 
 
Canadian GP
Fast Facts
► The have been 43 Formula One Canadian Grands Prix, the first being won by Jack Brabham in 1967. That race was held at Mosport Park, as were the races in 1969, 1971-74 and 1976-7. In 1968 and 1970 the race was held at Mont-Tremblant. It moved to its present home in 1978. The Canadian Grand Prix was not held in 1975, 1987 or 2009.
► McLaren is the leading constructor at the Canadian Grand Prix with 13 victories, to Ferrari's 11 and Williams' seven. Nine of McLaren's total came at this circuit, including a hat-trick of victories in the past three years.
► Michael Schumacher is the leading driver at this race by some distance, with seven victories. Lewis Hamilton is the only multiple winner in this year's field. He has three victories here (2007, 2010, 2012). Other winners racing this year are Kimi Räikkönen (2005), Fernando Alonso (2006) and Jenson Button (2011).
► Of the seven braking points at the Circuit Gilles-Villeneuve, four have loads in excess of 5G, the harshest of which is the approach to the hairpin, at which cars will brake from 300kph down to a first-gear 60kph for the tight turn.
► The Circuit Gilles-Villeneuve offers a rare opportunity to compare various elite series. Champ Car made its final appearance here in 2006 and Sébastien Bourdais took pole position with a time of 1:20.005. When F1 visited in the same summer, Fernando Alonso had pole with 1:14.942 (though went quicker in Q2). The 2012 NASCAR Nationwide Series race had Alex Tagliani on pole with a time of 1:40.865, in contrast to Sebastian Vettel's 2012 F1 pole time of 1:13.784.
► Unlike the previous grand prix, held on the streets of Monaco, the Circuit Gilles-Villeneuve does not confer any particular advantage on pole position. Since 2000, the race has only been won from pole on four occasions. It has also been won from second on the grid four times in this period.
► On his way to victory in 2011, Jenson Button occupied last place as late as lap 40. That notwithstanding, the race doesn't particularly favour a charge through the field: it has never been won by anyone starting outside the top ten, and then only once from the fifth row, when Jacques Laffite won from tenth position for Ligier in 1981.
► Originally named the Île Notre-Dame Circuit, it was renamed in honour of Gilles Villeneuve after his death. In 1978 Villeneuve won the inaugural grand prix held on the island. Of the current F1 calender, the other circuit named in honour of a former driver is the Autódromo José Carlos Pace, home of the Brazilian Grand Prix. Like Villeneuve, Pace was a grand prix winner and local hero at the circuit now bearing his name.
► Villeneuve's win was the first of his six grand prix victories. Four other drivers have taken their debut win at this circuit: Thierry Boutsen (1989), Jean Alesi (1995), Lewis Hamilton (2007) and Robert Kubica (2008).
Canadian GP
Race Stewards
Biographies
GARRY CONNELLY
DEPUTY PRESIDENT, FIA INSTITUTE; DIRECTOR, AUSTRALIAN INSTITUTE OF MOTOR SPORT SAFETY; F1 AND WTCC STEWARD; FIA WORLD MOTOR SPORT COUNCIL MEMBER
Garry Connelly has been involved in motor sport since the late 1960s. A long-time rally competitor, Connelly was instrumental in bringing the World Rally Championship to Australia in 1988 and served as Chairman of the Organising Committee, Board member and Clerk of Course of Rally Australia until December 2002. He has been an FIA Steward and FIA Observer since 1989, covering the FIA's World Rally Championship, World Touring Car Championship and Formula One Championship. He is a director of the Australian Institute of Motor Sport Safety and a member of the FIA World Motor Sport Council.
RADOVAN NOVAK
SEC. GENERAL OF THE ACCR (AUTOCLUB OF THE CZECH REPUBLIC); WORLD MOTOR SPORT COUNCIL MEMBER
Radovan Novak has been actively involved in motorsport since 1963 and rose to become Secretary General of the ACCR in 1990.Since 1991 he has held the role of President of the FIA Central Europe Zone and over the past two decades he has acted as a steward and observer in WRC and ERC rallies, EC autocross and rallycross events and WTCC and GT races. He has been a Formula One steward since 1994. From 1994 to 2006, he was a member of the FIA Off-road Commission and was made a member of the World Motor Sport Council in 1998. In 2000 he became a member of the Sport Commission at the Ministry of Sport of the Czech Republic. An avid racer and co-driver, Radovan Novak has won a number of Czech rallying events.
MARTIN DONNELLY
FORMULA ONE DRIVER 1989-90
Ulsterman Martin Donnelly, 47, was a star of junior racing categories in the 1980s before making his grand prix debut with the Arrows team at the 1989 French GP at Paul Ricard, substituting for Derek Warwick. He qualified 14th and raced to a creditable 12th. He was offered a race drive at Lotus alongside Warwick for 1990 and started 12 races, recording a best finish of seventh at the Hungarian GP. However, his time in Formula One was cut short when, later in the season, a suspension failure caused a huge accident in practice for the Spanish GP at Jerez. Despite the serious injuries he suffered, Donnelly recovered sufficiently to race competitively in national events. He now runs Donnelly Track Academy in Norfolk, England and has held a number of racing team management positions.
Canadian GP
Championship Standings
(Drivers)
Canadian GP
Championship Standings
(Constructors)
Canadian GP
Formula One Timetable
& FIA Media Schedule
THURSDAY
Press Conference
 
FRIDAY
Practice Session 1
Practice Session 2
Press Conference
 
SATURDAY
Practice Session 3
Qualifying
Followed by unilateral and
press conference
 
SUNDAY
Drivers' Parade
Race
Followed by podium interviews and press conference
 
11.00
 
 
10.00-11.30
14.00-15.30
16.00
 
 
10.00-11.00
13.00-14.00
  
  
 
 
12.30
14.00
  
 
 
ADDITIONAL MEDIA OPPORTUNITIES
QUALIFYING
All drivers eliminated in Q1 or Q2 are available for media interviews immediately after the end of each session, as are drivers who participated in Q3, but who are not required for the post-qualifying press conference. The TV interview pen will be inside the paddock, in front of the race control tower.
  
RACE
Any driver retiring before the end of the race is available at the team's garage/hospitality. In addition, during the race every team will make available at least one senior spokesperson for interview by officially accredited TV crews. A list of those nominated will be made available in the media centre.