WTCC: Practice 2 - Muller restores hierarchy
Current championship leader Yvan Muller restored hierarchy in the second practice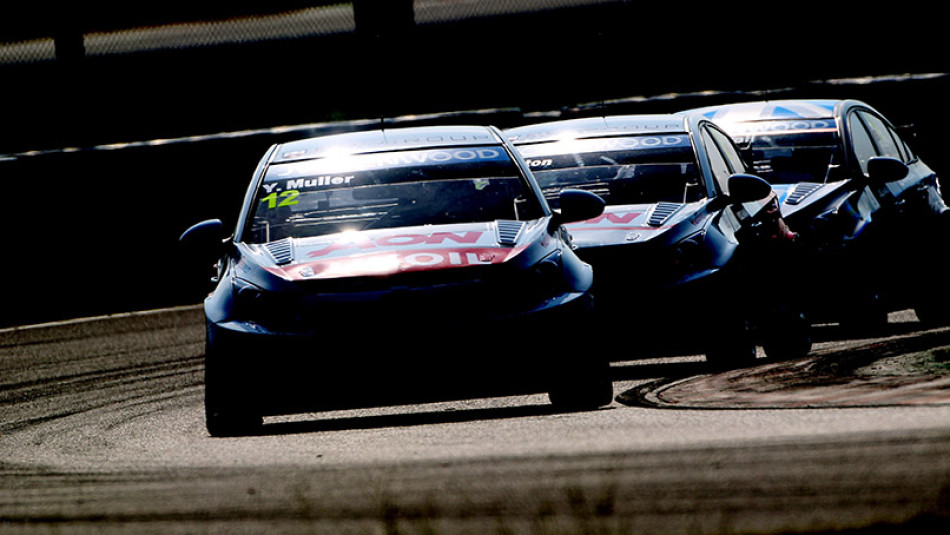 After ranking third behind two Honda cars in the previous session, the RML driver posted a fastest lap of 54.076 and jumped back on top.
Muller's effort demoted bamboo-engineering's Alex MacDowall – the best of the Yokohama Trophy competitors – to second overall (54.279).
As temperatures raised above the 30°C, lap times were slower compared to this morning's session. Norbert Michelisz was classified third in his Honda (54.303) beating Gabriele Tarquini's identical car by three thousandths of a second. The same thin gap separated the Italian from Fernando Monje, who placed his SEAT in fifth position.
Charles Ng emerged as the best of the BMW drivers (tenth – 54.395), while James Thompson's LADA posted the 12th fastest lap (54.439).
The track remained tricky and drivers kept on committing mistakes and spoiling their lap times. Muller, Michelisz, Charles Ng, Tiago Monteiro, Tom Chilton, René Münnich, Pepe Oriola, Filipe de Souza, Ng Kin Veng, Hiroki Yoshimoto and Masaki Kano drove wide in different corners but rejoined. Marc Basseng went off at T4 on the way to improve his seventh fastest lap, he also rejoned.
The RML duo of Muller and Chilton risked disaster when the latter was forced to steer onto the grass to avoid collecting his team-mate due to a misunderstanding.