WTCC drivers put safety first
AfRS received a substantial boost this week as the drivers and manufacturers of the World Touring Car Championship voiced their support.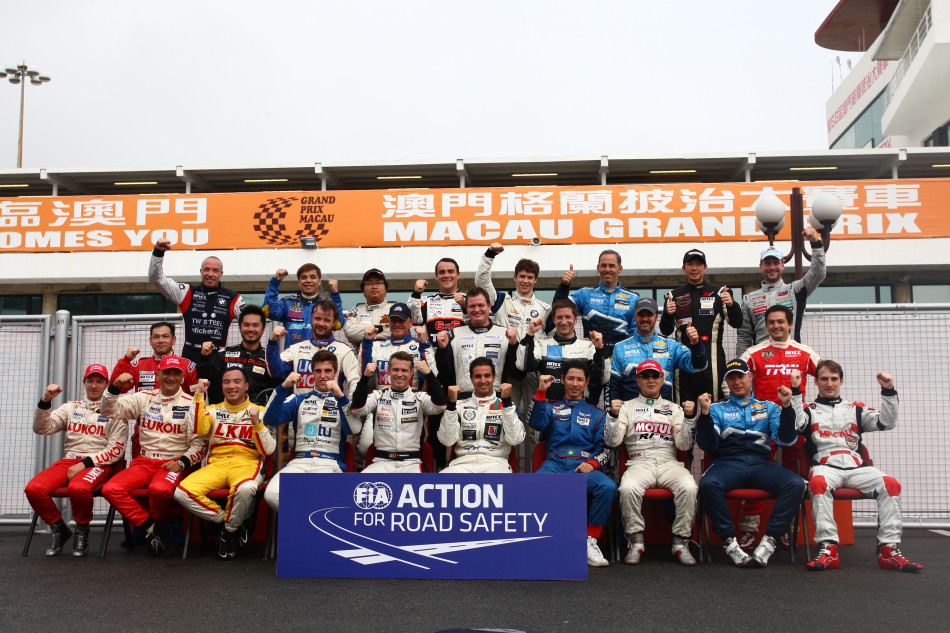 Assembled in Macao for the final rounds of the 2011 Championship, they posed for a group picture with the Action for Road Safety banner. 
"Road cars have made huge steps forward in terms of safety equipment but both human driving behaviour and the road themselves need to be improved," said Championship promoter Marcello Lotti. "The FIA provides powerful motivation to improve safety standards in motor sport so it's a logical extension to take that further and contribute to awakening public opinion and making roads safer worldwide."
Reigning WTCC Champion Yvan Muller commented: "Nobody is in a better position than racing drivers to know the risks and dangers of the road. Our experience can be very useful to reduce the number of deadly accidents, but this is often not exploited. When road users think of racing drivers they always think of speed and madness but that's completely wrong. On the contrary, our experience may be used to pass on very important messages about the necessity of evaluating potentially dangerous situations; road safety, braking distances, sobriety at the wheel and so on." 
Former Formula One racer Tiago Monteiro added: "Professional drivers in top level motorsport must provide an example. It is important to make road users aware that road safety is important and driving becomes very dangerous if you don't take sufficient care. There are many simple ways to make the roads safer, and I think the FIA is correct to use us as a vehicle for this message, because, via motorsport, it will reach a lot of people." 
Volvo driver Robert Dahlgren added: "Every campaign like this one deserves to receive a strong support. As a Volvo driver for the past eight years I am well aware of how important it is to emphasise safety on the roads. I think is a very good idea that our World Championship and its drivers support this campaign. If we can make a difference, that will be fantastic."
WTCC will demonstrate its support for the campaign with various activities during the 2012 season. Action for Road Safety is the FIA's response and leading contribution to the challenges raised by the United Nations' Decade of Action for Road Safety, the aim of which is to prevent five million road deaths and countless serious injuries over the next ten years.