This page contains archived information and may not display perfectly
World Rally Championship Drivers to Receive Red Cross Red Crescent First Aid Training
Drivers and co-drivers will gain official recognition for completing first-on-scene training modules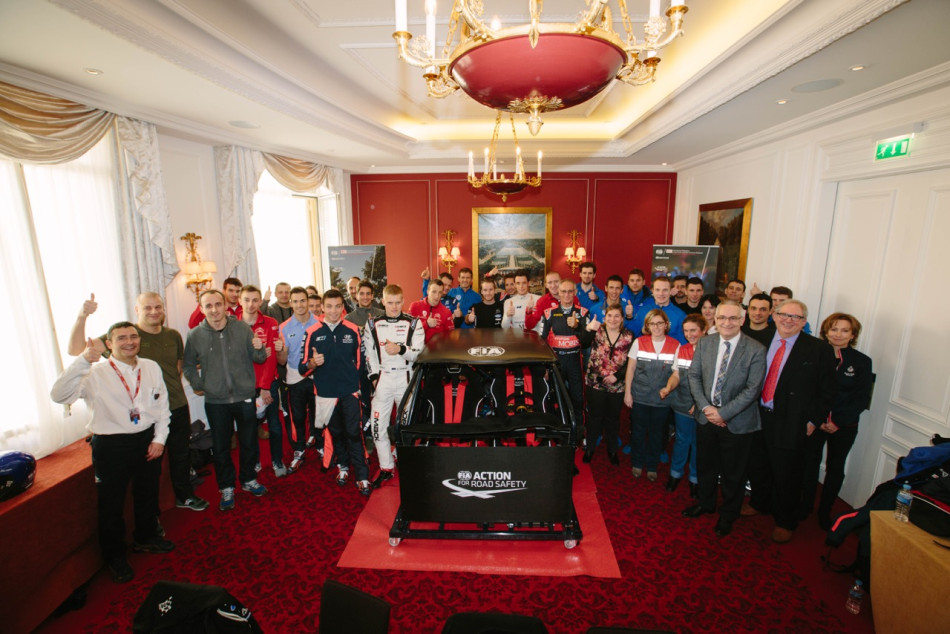 World Rally Championship (WRC) competitors received today First Aid training at the Monte Carlo Rally as part of a programme that will enable them to assist injured participants or spectators in the event of an accident during a stage.
The training module has been led by the FIA in partnership with the International Federation of Red Cross and Red Crescent Societies (IFRC) through the Monaco Red Cross. The two organisations have been working together since 2014 to create an accredited training scheme for WRC participants.
The programme involves a series of practical sessions for all P1 class drivers and co-drivers which will take place throughout the season. The training will enable them to provide initial care before emergency workers arrive at the scene of any accident. The sessions consist of several modules that include training on how and when to get an injured competitor out of a vehicle, as well as instructions on how to deal with a casualty suffering from major bleeding.
"FIA and IFRC have been working very hard to improve medical undestanding among competitors, also with the cooperation of the FIA Institute" - said Jean Duby, Chief Medical Officer of WRC – "We hope this was just the first of many training programmes that we will be able to provide, aiming to help to save lives in the event of a serious accident as well as improve first aid knowledge and understanding throughout the sport."
Although a form of first-on-scene training has been in place for several years in the WRC, the new programme will grant participants a level of recognition from the IFRC Global First Aid Reference Centre for the first time. The initiative will be extended to include other WRC competitors at future events, as well as providing further training programmes and schemes to recognise those involved in delivering first-on-scene care at other motor sport events.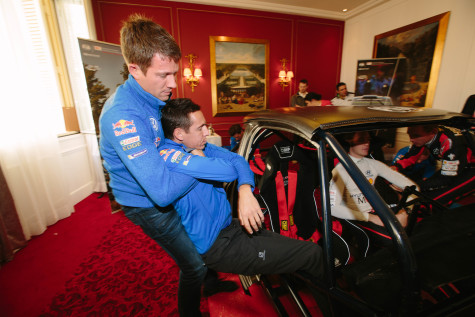 "It was nice to do this, it is very important for us," – said three-time WRC Champion Sébastien Ogier (Volkswagen Motorsport) - "We have done first aid training before, but now it will become more regular. Like everything in life, unless you keep doing these things often, it is all too easy to forget so it is so important for us, even though we hope we will never have to use it. It is good to have highly competent people doing the training, the Red Cross has great resources and this can only be a big plus for us all."
Since 2014 the FIA and the IFRC joined forces  in an effort to reduce road injuries and fatalities and began working together on the implementation of projects dedicated to improving first-aid awareness in light of the 2014 World First-Aid Day (13 September.) Within this framework, over ten  initiatives on first aid training for road safety and post-crash recovery in cooperation with Red Cross National Societies have been developed globally.
The grant funded actions aimed at:
raising awareness of the importance of first aid knowledge so that victims of road accidents receive immediate care;
organizing first aid 'snack' training courses in public areas to increase the knowledge of all drivers;
creating first aid materials and documentation to be used in FIA Club' driving schools.
Further events have been carried out in cooperation with FIA ASNs to promote first aid during sports events in countries like Japan and Turkey. Additional joint actions have been developed over 2015 and will continue in 2016 though the support of the FIA Road Safety Grant Programme in all FIA Regions.