Women making real impact in all facets of motor sport
The FIA Sport Conference 2015 saw the role of women in motor sport centre stage, as a number of key figures discussed the progress women are making in the sport.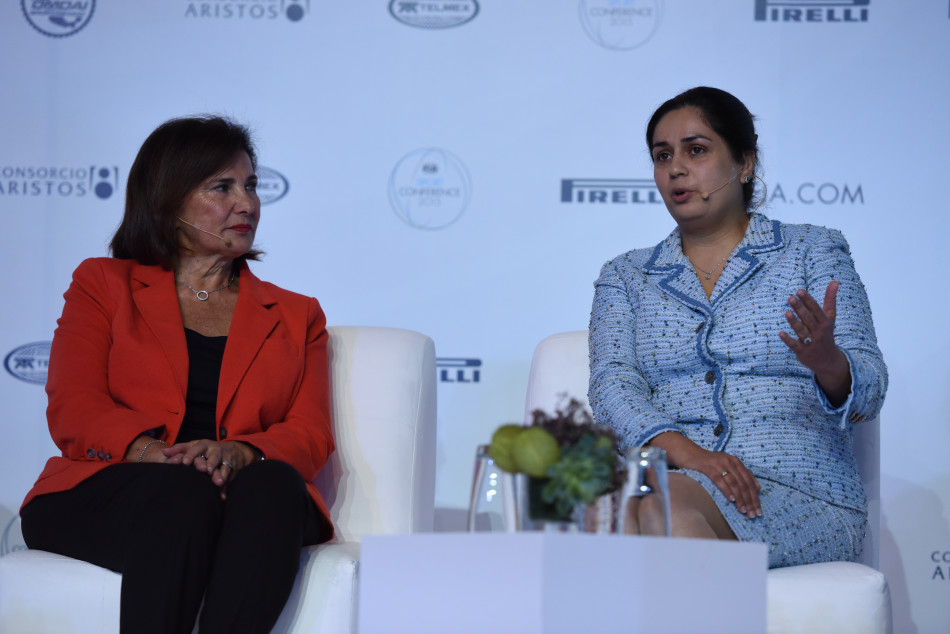 A panel featuring Women in Motorsport Commission President  Michele Mouton, Sauber F1 Team Principal Monisha Kaltenborn and sports car driver Katherine Legge spoke enthusiastically about the development of female racers and the influential roles now being occupied by women in the sport.
The panel referred to some of the successful female drivers in world motor sport today, such as young karter Marta Garcia, rally driver Molly Taylor, and Seat Leon Cup driver Lucile Cypriano.
Mouton, still the only woman to win a round of the World Rally Championship, said the increasing prevalence of women in team management and engineering roles was further evidence of just how accepted women are in contemporary motor sport, citing Sauber's Kaltenborn as a prime example.
Legge, a former Champ Car driver and current driver of the DeltaWing Coupe in the US-based United SportsCar Championship is part of a new female-led team, Grace Autosport, aiming to race in the Indianapolis  500 in 2016.
Seen as somewhat of a trail blazer when she began racing in Champ Car in 2006, Legge believes women's progress in motor sport over the last decade has been amazing.
"When I started there were very few women drivers across the board," said the Women in Motorsport Ambassador. "But the role of women in racing has changed massively.
"There are now quite a few women drivers but what we're trying to do is showcase women engineers and mechanics, which we're lacking at the moment," she said.
"We need to get more at grassroots level; more mechanics, more PR people – we just need to make it accessible to them."
Beth Paretta, Team Principal of Grace Autosport, says the thinking behind the new team was to showcase that women truly are heavily-involved in the highest levels of the sport.
"Grace Autosport started as an idea to put a team of women together to race the Indy 500. [When I was motor sport director of FIAT-Chrysler] I got a call in late 2014 from a colleague, Adrian Sussman, who was formulating the idea with Katherine, asking what I thought.
"I thought about it for a few days and said we could do a lot more for women in motor sport in general and that it was a great foundation to get more women involved in engineering careers – it started from there and it has just got bigger and bigger.
"One of the things I'm proud of is that there have been men and women at the table from the beginning, making sure we are doing this the right way and that it's authentic and it's the right women who are involved. This is not meant to be one race; it's going to be a lot more than that."
For her part, Legge is proud to be involved with a project that showcases the very best women working in a variety of roles in motor sport.
"Together we have quite a lot experience," she said. "We know the key women and we have hand-picked some really great, experienced women.
"The reason that Grace will be a success is that we've gone out and got all these accomplished women who are at the top of their field, and we've put them together to showcase something much bigger than any of us individually."