This page contains archived information and may not display perfectly
Women bitten by the cross country bug
Positive times for New Zealand rally driver Emma Gilmour and South African navigator Sandra Labuscagne after they complete their second adventure in the world of cross country rallying.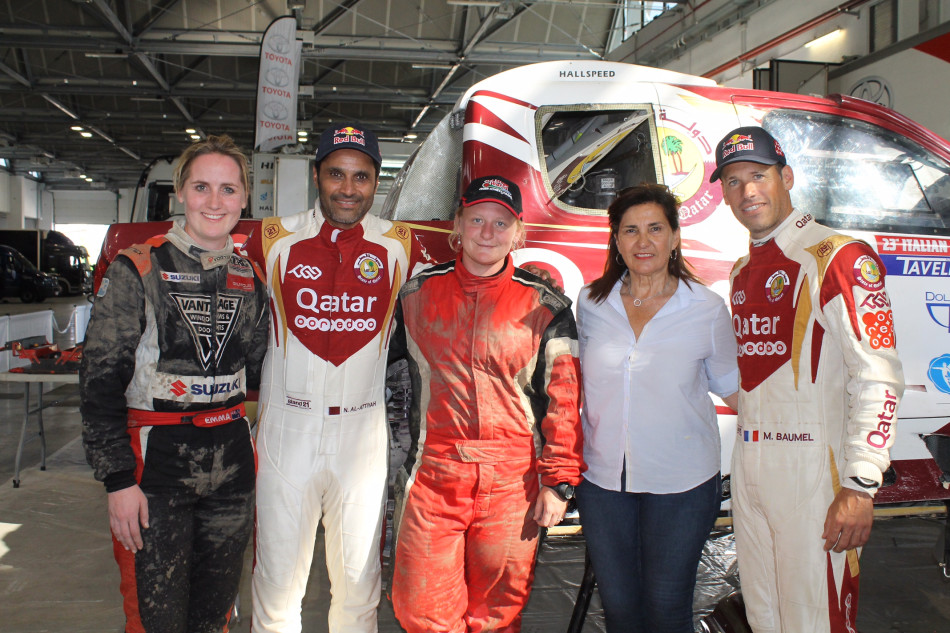 Emma Gilmour and Sandra Labuscagne, who were originally selected for the FIA Women in Motorsport and QMMF cross country rallying project, contested last weekend's Italian Baja, completing the event with some competitive times despite a roll in the opening stage of the event. The rookie cross country crew were invited to contest the event by Nasser Al Attiyah, multiple rally and cross country champion, as well as double Dakar Rally victor, the Qatari keen to support the development of women in motorsport.
From the deserts of Qatar, the fourth round of the FIA World Cup for Cross Country Rallies in northern Italy was a very different affair. Competitive sections were run in dried up rivers and as a consequence, boulders and large stones littered the route, along with big jumps and water crossings, the latter resulting in some dramatic driving conditions for the all-female crew.
"Unfortunately on the first main day, the first real stage, 50 kilometres in I got caught out. With the dust and braking I tipped it over, we rolled and couldn't get the car back on its wheels," said Emma. "Fortunately it was just cosmetic damage and the team did a great job to fix it and get us back out in the afternoon. The only problem was there was no windscreen anymore and we had to wear goggles; there were a lot of water crossings and mud splashes so we got very very wet and very very muddy! But we had heaps of fun, it was amazing."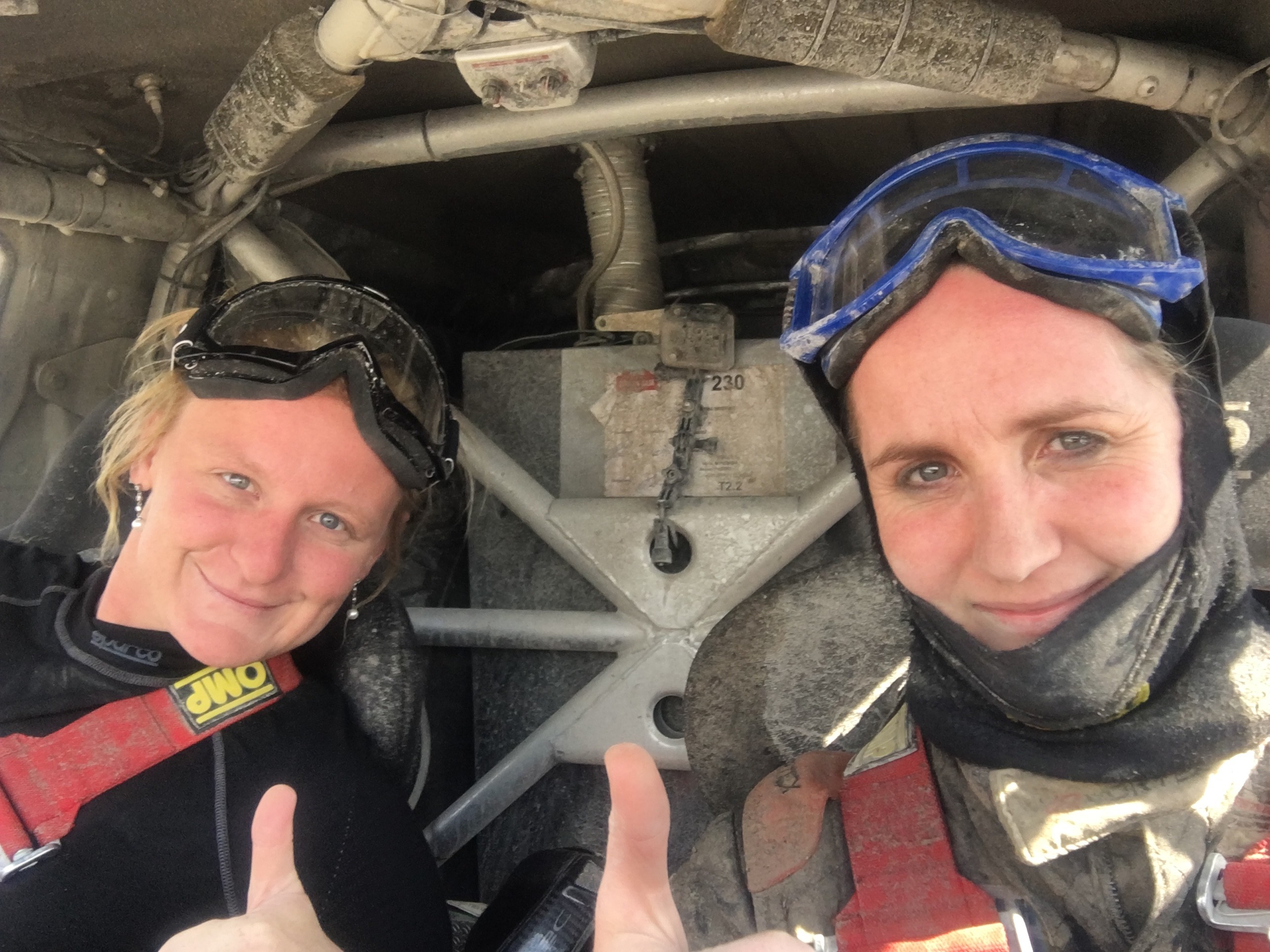 Because of their opening section mishap, the crew - who ultimately finished sixth in the T2 class - was seeded right at the back of the field for the second day and struggled to overhaul slower cars. Stopping to change a puncture in the last section also didn't aid their charge. "We were setting third fastest T2 times but we were among much slower cars and they didn't like pulling over for girls in a hurry!" added Emma. "I think we would easily have been third in class. I think second would have been a push, but it's hard to know how much we were being slowed up with all the traffic we had to keep getting past, so definitely it would've been a podium for sure."
For Sandra the fast pace navigation over tight and twisty sections was enjoyable, but the lure of the longer endurance events remains for the South African. "Navigation at the Sealine Cross Country Rally was more challenging and this was a huge difference to our experience in Qatar, but it was really enjoyable," she said. "It was exciting driving with Emma; she is very talented and her experience is a valuable asset. We worked very well in the car together. And I really appreciated the support from Matthieu [Baumel, navigator to Nasser Al Attiyah]. He is a role model for me with loads of experience and I have learned a lot from him. I would love to continue participating in cross country rallying; the ultimate dream remains one day to participate in the Dakar Rally."
Michèle Mouton, President of the FIA Women in Motorsport Commission, was also in Italy to support Emma and Sandra following the generous invitation by Al Attiyah and the Italian Baja organiser. "Emma had good speed, but things change once you have rolled and you're not in your normal position," she said. "There are slower cars in front that you have to keep passing, there's dust and cars that don't let you through. But it was another big chance for them to have a good experience and I just said they had to make the most of it. The team did a fantastic job of getting them back out after the roll and worked really hard for them, this was important for them to gain more experience and confidence. A big thanks to R Team - Ralliart Off Road Italy for that and welcoming us all so warmly. Of course we also have to thank the organiser for the entry, and Nasser for his fantastic help. He has given the girls another opportunity to approach this discipline and they like it. I think the biggest lesson is that you don't drive these kind of rallies the same way; you have to read the road and be prepared to lose some seconds to keep the car running well and out of trouble. It's different to stage rallying, both for driving and navigation, but it has definitely gone in the right way."
In conclusion, both Emma and Sandra concurred: "It was very special to have Michèle come and support us and we thank her, Nasser and Matthieu. We were very very lucky, had a wonderful week with a supportive, friendly and helpful team, and to see Nasser and Matthieu win was fantastic."