WMSC members gather in Slovenia for first-ever strategy meeting
World Motor Sport Council members convened in Ljubljana, Slovenia this week for a two-day WMSC Strategy Meeting – the first time such a gathering has taken place.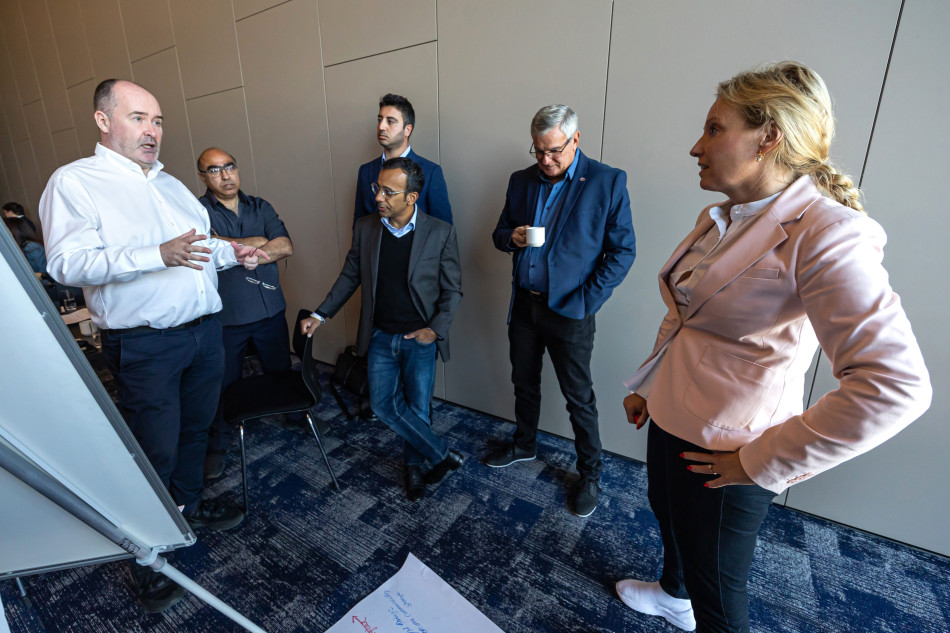 The World Motor Sport Council is the supreme decision-making body for the FIA, elected at the Annual General Assembly. It is comprised of 28 members covering all continents. Members include seven FIA Vice-Presidents and representation from Africa, Asia-Pacific, the Americas, Europe and the Middle East.
Chaired by FIA Deputy President for Sport Robert Reid, council members from across the world gathered in person in Slovenia to discuss a wide range of topics. It was also the first FIA meeting attended by the newly-appointed CEO of the FIA, Natalie Robyn. 
The meeting was hosted by WMSC member Rado Raspet, the President of the Autosport Federation of Slovenia, Zveza za avto šport Slovenije – AŠ 2005. 
It forms part of the FIA leadership team's commitment to bringing more robust governance and reform to the organisation under the FIA Presidency of Mohammed Ben Sulayem. 
The focus of discussion centred on how sound governance and the establishment of financial stability can drive ambitious growth in line with the Presidential team's manifesto of delivering value for members and doubling motor sport participation globally. 
The meeting discussed the findings of external consultancy firm McKinsey & Company, who were tasked by the new Presidential team with presenting proposals around governance and management structure following a wide-ranging review of existing FIA practices. Conclusions from an independent report into the FIA's finances, conducted by Deloitte, were also shared. The meeting will inform the overall FIA strategy for governance and growth with Natalie Robyn leading the implementation. 
FIA Deputy President for Sport, Robert Reid said: "The strategy meeting for the WMSC was a first for the FIA. It was about bringing council members together to chart the future of the FIA.
"It was an opportunity for the World Motor Sport Council to provide their views. We discussed the outputs of the various reviews with independent consultants and FIA staff to inform the implementation strategy for the new CEO. 
"It is important as a World Council that we are aligned on our strategic objectives on financial performance, organisational structure and the governance model that is going to create the transparency that we need going forward.
"This meeting is part of the ongoing process of review. Our focus as a Presidential team is on having a rigorous action plan for the future."