WIM – FIA Women in Motorsport crews claim top results at Le Mans
At the end of an adrenaline-fuelled 24 Hours of Le Mans, both FIA Women in Motorsport supported crews with the Richard Mille Racing Team and Iron Lynx in the Iron Dames project impressed and claimed top results in the 88th edition of the world's greatest endurance race.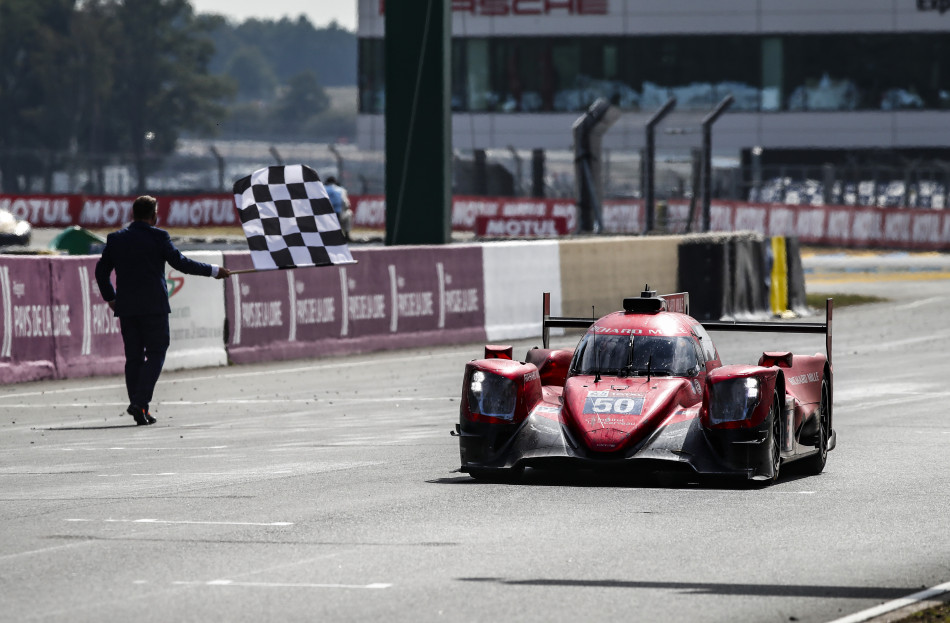 The Richard Mille Racing Team made Le Mans history by becoming the first all-female LMP2 crew to take the start. Tatiana Calderón, Sophia Flörsch and Beitske Visser belied their lack of experience in endurance racing to finish an outstanding ninth of the 24 LMP2 crews in their debut outing on the Circuit de la Sarthe.
The Iron Dames, entered by Iron Lynx in the LMGTE Am category, is a unique project conceived and supported by Deborah Mayer, a passionate French driver and promoter of women in motor sport. The crew of Rahel Frey, Michelle Gatting and Manuela Gostner are proven podium finishers in the European Le Mans Series and the trio, who were competing at Le Mans for only the second time, also claimed a fine ninth from the 22 starters in their category, equalling their result from last year.
Commenting on the impressive performances from both crews, Michèle Mouton, President of the FIA Women in Motorsport Commission, said: "This has been a fantastic race for our three rookies in LMP2, especially due to the condensed schedule and the lack of track time, particularly at night. They have been very consistent, fighting hard and drove a clever race, listening all the time to every detail that could help them improve. They also have an exceptional team behind them who we have to thank; the ladies have had ideal conditions with Richard Mille's full support and lack of pressure, it's clearly a great collaboration. I am sure Katherine [Legge] is pleased and we know she is fighting to come back soon, even stronger.
"For the Iron Dames, it was their second time at Le Mans and experience obviously helps," continued Michèle. "They too have a great team and the support of Deborah [Mayer] behind them and without any mechanical issues, they could do an excellent job. They have been very constant with a great race strategy and their knowledge and understanding of endurance racing speaks for itself. It's a very good result and I feel extremely proud of everyone involved. It demonstrates that women who are given the opportunity with strong teams are able to reach the highest levels."
FIA President, Jean Todt, also added his own "special congratulations to the two all-female crews supported by the FIA Women in Motorsport Commission for their promising performances."
For the Richard Mille Racing Team, it was the first time Tatiana, Sophia and Beitske had competed together, making their performance all the more remarkable. Having qualified 20th in the category, Tatiana took the start and immediately set about reeling in the opposition, powering through the field in the #50 Oreca 07, Gibson-powered race car run by Philippe Sinault's Signatech team. She took the chequered flag for the team this afternoon.
Tatiana: "We did it! We finished our first 24 Hours of Le Mans and everyone did a fantastic job. I'm super happy with the work of everybody; top 10… hopefully we can come back next year and aim higher. Thanks for all the support."
Sophia: "The 24 hours is done and we're finishers in the top 10! It was an amazing 24 hour race, no rain actually, and a big big thanks of course to Richard Mille but also the FIA Women in Motorsport and Michèle Mouton for making this possible. It was amazing and we're going to come back!"
Beitske: "I think we can be very proud. Three rookies on the track, it's unbelievable we managed to finish this race and to finish in the top 10 is amazing. We can't wait to come back and improve every time again."
The Iron Dames suffered with a lack of grip and pace during practice and qualified 18th with Manuela taking the start in the #85 Ferrari 488 GTE Evo. However, just hours into the race the crew began to carve their way through the field and Manuela secured their ninth position over the finish line.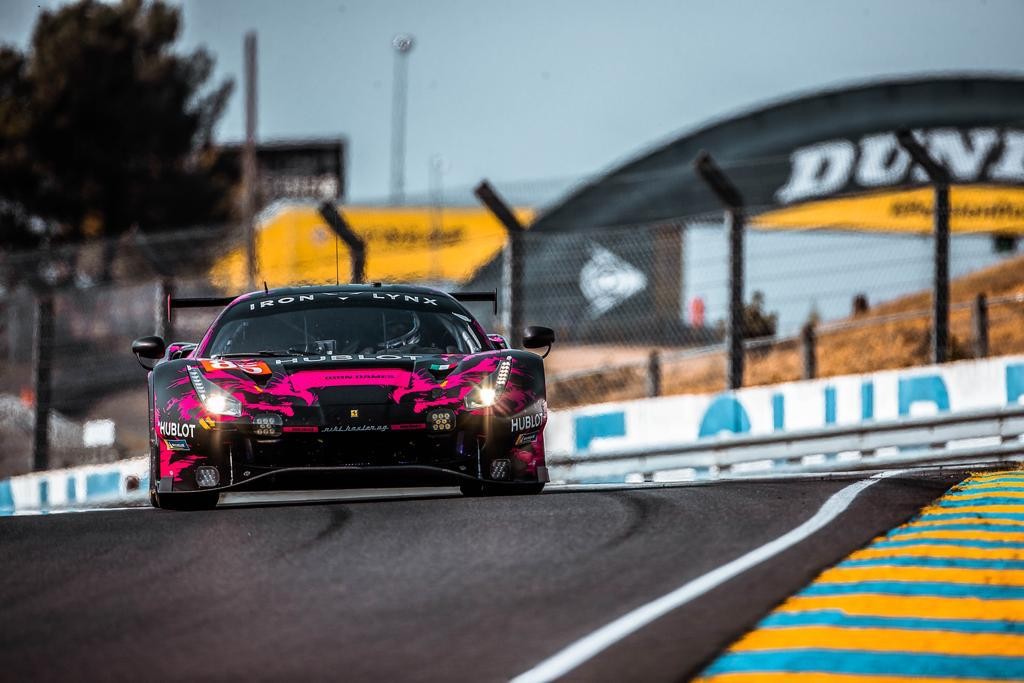 Rahel: "We made it, ninth position again! We wanted to do better than last year but we are happy to finish. We just missed pace throughout the race. It means we have to come back, and we have to keep on working. Congratulations to the LMP girls, they finished ninth too, it's a pretty nice coincidence so we keep on fighting together, because together we are strong."
Michelle: "To all the supporters of FIA Women in Motorsport, we just finished the 24 Hours of Le Mans, we finished with the Iron Dames in P9, started from P18. We can be quite happy with the result. Of course, we wanted to achieve some more, but it was simply not possible. We did everything we could, the night was long and we came through the race without any mistakes or problems and the funny thing, and it's quite a big achievement, is that the Richard Mille car with the other three ladies also finished P9, so what a Le Mans! I think we can be proud of being the female drivers having the support from the FIA Women in Motorsport."
Manuela: "We arrived for the second time at the finish of the 24 Hours of Le Mans; that is really a great achievement. All the team, Rahel, Michelle and me did an amazing job this year, maybe better than last year, and we are very happy about that."
With the greatest race of their lives behind them, both crews now return to action in the European Le Mans Series with events in Monza and Portimão set to conclude the season.