This page contains archived information and may not display perfectly
WEC: who are this year's 186 Le Mans drivers?
The 90th running of the 24 Hours of Le Mans, round three of the 2022 FIA World Endurance Championship is set to start on Saturday 11 June. Today the ACO has released the provisional list of drivers who will be competing in the race.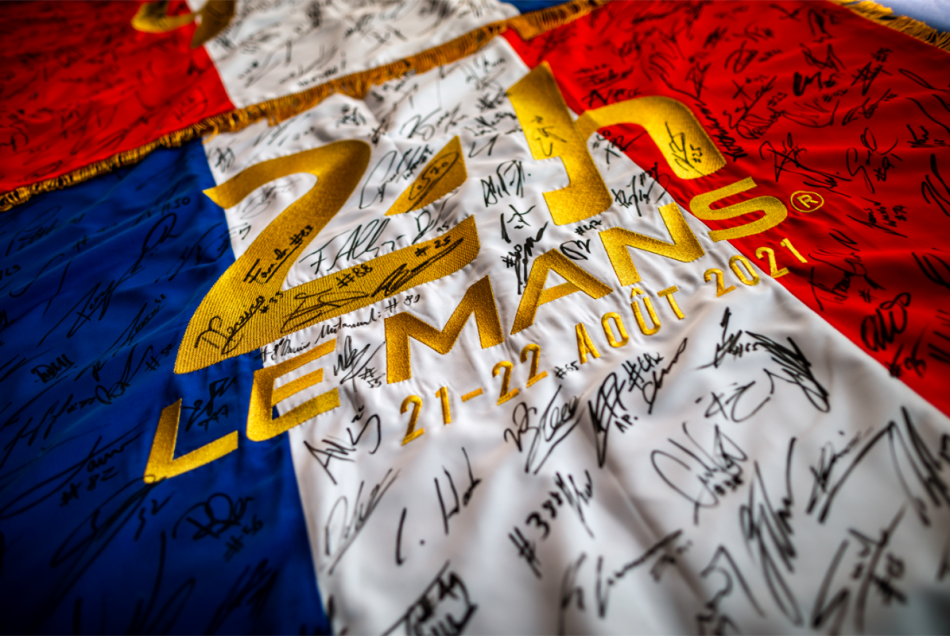 The 186 drivers, forming teams of three, take turns at the wheel, aiming to cross the finish line after a gruelling 24 hours on the 13.626-km Circuit des 24 Heures.
The list includes six women (Lilou Wadoux, Sophia Floersch, Rahel Frey, Michelle Gatling, Sarah Bovy and Katherine Legge), an eight-time FIA World Rally Championship titlist Sébastien Ogier, famous actor Michael Fassbender, several Le Mans winners, including Sébastien Buemi, and ex-Formula One drivers such as Giancarlo Fisichella, Esteban Gutierrez, Robert Kubica and Sébastien Bourdais. 

Here is a rundown of the 2022 driver line-up in facts and figures:

62
The number of cars on the grid this year. The grid comprises five Hypercars, 27 LMP2 prototypes, seven LMGTE Pro contenders and 23 LMGTE Am entries.

13
The number of team nationalities. Great Britain and France have eight teams each, USA seven and Germany five.

8
The LMP2 class comprises 11 line-ups, with 8 combining amateur and professional drivers: DKR Engineering, TDS Racing X Vaillante, Nielsen Racing, CD Sport, Ultimate, Graff Racing, ARC Bratislava and AF Corse.

9
The entry list contains nine renowned marques: Toyota (two GR010-Hybrids), Ferrari (sixteen 488 GTE Evos), Porsche (nine 911 RSR-19s), Glickenhaus (two 007 LMHs), Alpine (one A480-Gibson), Oreca (twenty-six Oreca 07-Gibson), Chevrolet Corvette (two C8.Rs), Aston Martin (three Aston Martin Vantage AMRs) and Ligier (one JSP217-Gibson).
7
Seven former overall winners feature in this year's line-up:
Sébastien Buemi (Toyota Gazoo Racing) – 3 wins;
Brendon Hartley (Toyota Gazoo Racing) – 3;
Romain Dumas (Glickenhaus Racing) – 2;
Mike Conway (Toyota Gazoo Racing) – 1;
Kamui Kobayashi (Toyota Gazoo Racing) – 1;
José María López (Toyota Gazoo Racing) – 1;
Nick Tandy (Corvette Racing) – 1.
6
The number of women competing in the 2022 race. Rahel Frey, Michelle Gatting and Sarah Bovy are back at the wheel of the Iron Dames #85 Ferrari 488 GTE. Then come three mixed crews: Lilou Wadoux will share the Richard Mille Racing Team #1 Oreca 07-Gibson with Charles Milesi and eight-time World Rally Champion Sébastien Ogier. Sophia Floersch is part of the Algarve Pro Racing team in the #47 Oreca and Katherine Legge takes the wheel of the Porsche 911 RSR-19 fielded by Hardpoint Motorsport.
 
4
The number of teams competing in the 24 Hours of Le Mans for the first time. They are Prema Orlen Team (#9 Oreca 07-Gibson), Vector Sport (#10 Oreca 07-Gibson), CD Sport (#27 Ligier JSP217-Gibson) and Hardpoint Motorsport (#99 Porsche 911 RSR-19).

35
The number of cars shod with Michelin tyres.

27
Goodyear will supply tyres to 27 cars in the LMP2 class.