WEC: What the pole winners said at Portimao
The post qualifying press conference saw the pole sitters from the four classes answer some questions.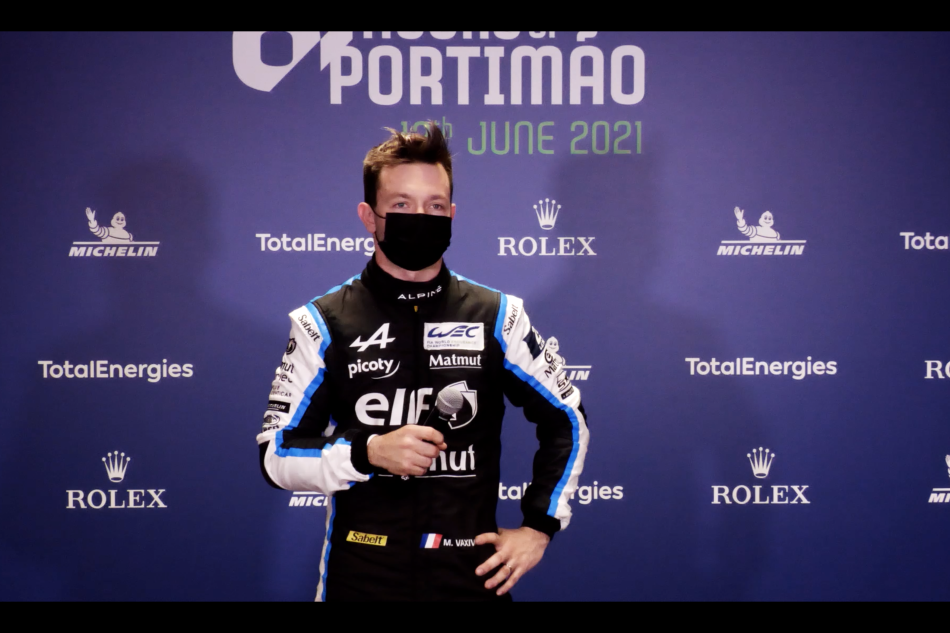 Hypercar pole: Matthieu Vaxiviere – Alpine ELF Matmut 
"I'm really grateful. On the second lap, it was planned to put a second set of tyres on because we saw that the fight is really close and so we put a second set on to get a good result and pole position, which was pretty good on the second lap. 
"Then at the end of the lap I struggled a bit with the rear tyre already. But I mean, the car was mega so thank you to the team, to Alpine and it's a great result for the brand."
LM GTE pole: Kevin Estre – Porsche GT Team 
"I'm definitely delighted and very happy as it's a tough track to be honest. In Spa we had obviously a lot of track time and we felt really ready and here I was not sure how the car is going to be with the track which for me changed a little bit compared to FP3.
"In the end it was good enough and I managed to finish the lap and I think the second one was also good. But the pace over a single is one thing and the long runs are another one especially with the conditions changing. 
"When the sun is out there then the track condition goes over the top of the (grandstand) roof and it gets very difficult. So I am glad to have done the job today and get all the points possible so far this season.
LMP2 pole: Tom Blomqvist – JOTA
"I'm slightly surprised, actually. The sister car has been being competitive the since it hit the ground running and we didn't have a great FP3, where we tried to do a bit of quality prep, so I was a little unsure how the car was going to react in qualifying. 
"It was hooked up on my first attempt, so I am super grateful for the job the team did between the sessions and giving us the car capable of basically locking out the front rows, so hats off to Jota and they've done an excellent job this weekend. 
"We had a few question marks after Spa and the team's worked really, really hard to try and rectify some problems, and it looks like we've done a good job with that. I've put the car in a great position and now we just have to have a clean race."
LM GTE Am pole: Egidio Perfetti – Team Project 1 
"I'm extremely delighted to be on pole and it is even more important for the team after all the effort and the great job that they've done to put the car back together (after Spa).
"The car has been quite strong all weekend long, so I'm very pleased and we're definitely looking forward to the race tomorrow."