WEC - What the Drivers Said….Pre Event Press Conference
Five drivers who will be competing in this weekend's 8 Hours of Portimão, round 2 of the 2021 FIA World Endurance Championship, took part in the pre event press conference at the Autódromo Internacional do Algarve.
Jose Maria Lopez – Toyota Gazoo Racing
"Spa wasn't the greatest race for us, but as everyone knows, it's from those moments where we learn. The debrief from that race was quite intense as we needed to go through many things.  But it was the first time with this new car, racing against competition.  We are not just racing the Hypercars, we are also racing the LMP2s. It's tougher, we had good pace and we had some positive things.
"Portimão is going to be a different thing.  I see a very difficult race as well, traffic is going to be difficult, and we will see what happens."
Ryan Briscoe – Glickenhaus Racing
"First, for me it's exciting to be back in the WEC. Being part of this programme is so special.  It's such a big project to accomplish and to be here on the grid here in Portimão, with such a small group of people who have made this happen.  It's been a really unique program for me to be part of, everyone's very proud of what they've accomplished so far and we're anxious to get our first race under our belt."
"The number one goal this weekend is to finish and learn as much as possible. Of course, we are all competitive and want to have a good performance, but I don't think there could've been a more difficult track to start at.  We're going to take it in our stride and do our best."
Antonio Felix Da Costa – JOTA
"I don't get the privilege to race at home in my home country very often, so I am really happy to be here.  The track has been a fans favourite for many series that have been coming here lately and it's great for the WEC, as a Portuguese driver, to be here.  It's a shame that there won't be any fans in the grandstands.  I think I have driven every type of race car here from F1 to Formula Renaults, so it's going to be another one to tick off the list."
Sophia Floersch – Richard Mille Racing Team
"We're very happy to be here in the WEC. Last year we raced in the ELMS, which was a good start in our endurance racing career.  We spent a whole week in Spa, and we made big steps forward.  We were quite happy but hopefully there is more to come.  We're a good team and we will try our best to make a better finish this weekend.
"We had a race here in Portimão last year in the ELMS and the track is insane, it's so much fun.  The traffic management here is difficult and it's probably the hardest track to get the traffic as good as possible but having done one race here last year is an advantage.  We do have different tyres and a slightly different car coming from high downforce to the Le Mans aero kit, but we all like it here."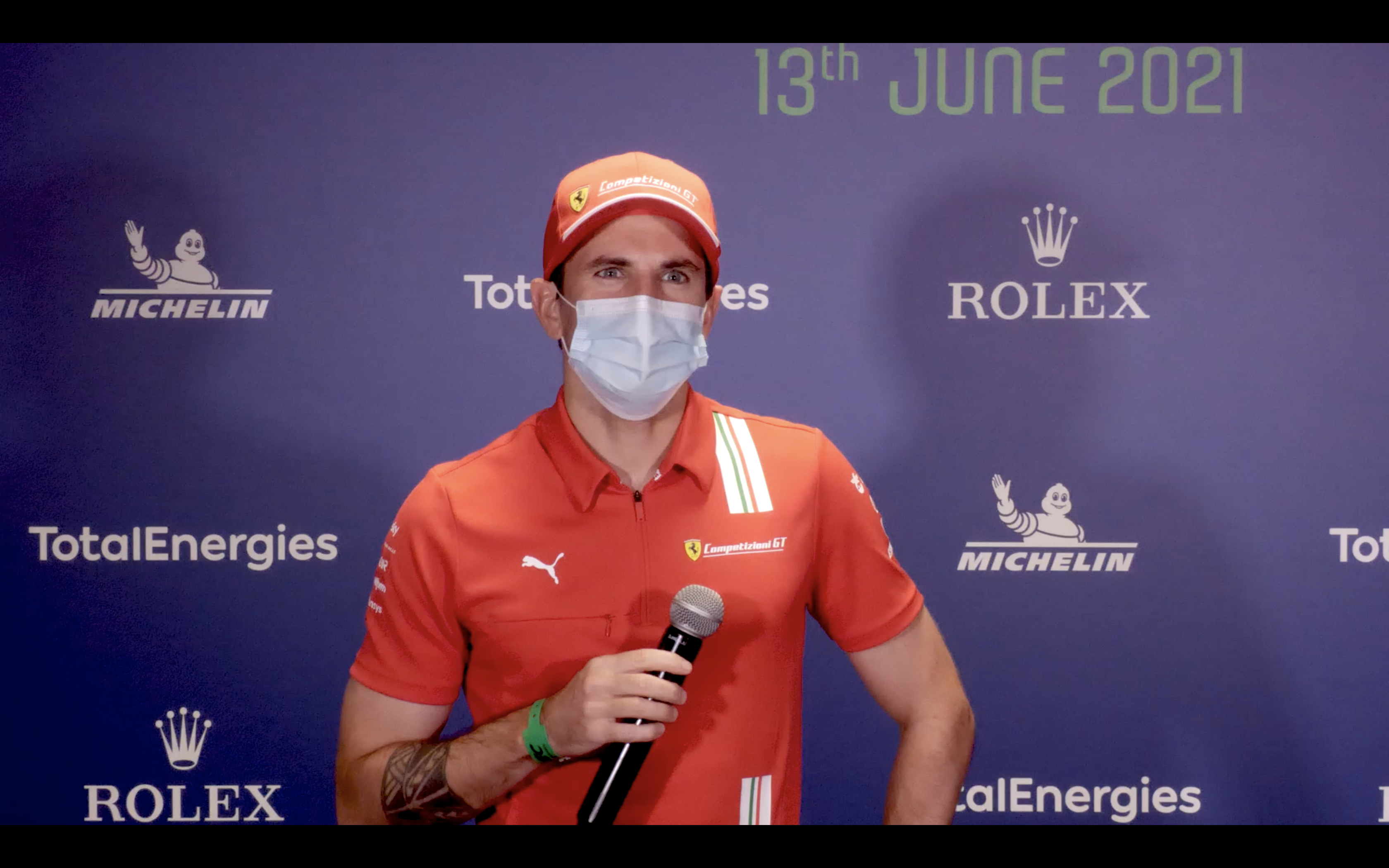 Daniel Serra – AF Corse
"In Spa we did a really good job, we saw some points that we can improve and get better.  We are working on it; we hope we are closer to the Porsche, and we can fight with them to the end of the race.  At Spa it was my first real experience doing a normal race and it's quite tricky with traffic.  The LMP2s are not much faster than us and with the GTE AMs, when you are in your second stint, we have to double stint our tyres and the GTE AMs they don't have to double stint, so they have the same pace.  So it's quite tricky to not lose time and it's a really important part of the race."