WEC: What the Drivers Said at Spa on Thursday…..
The Total 6 Hours of Spa-Francorchamps is Round 1 of the FIA World Endurance Championship and ahead of the first free practice session some of the drivers attended the Pre Event Press Conference, which was held with individual drivers and streamed live on the FIA WEC YouTube channel.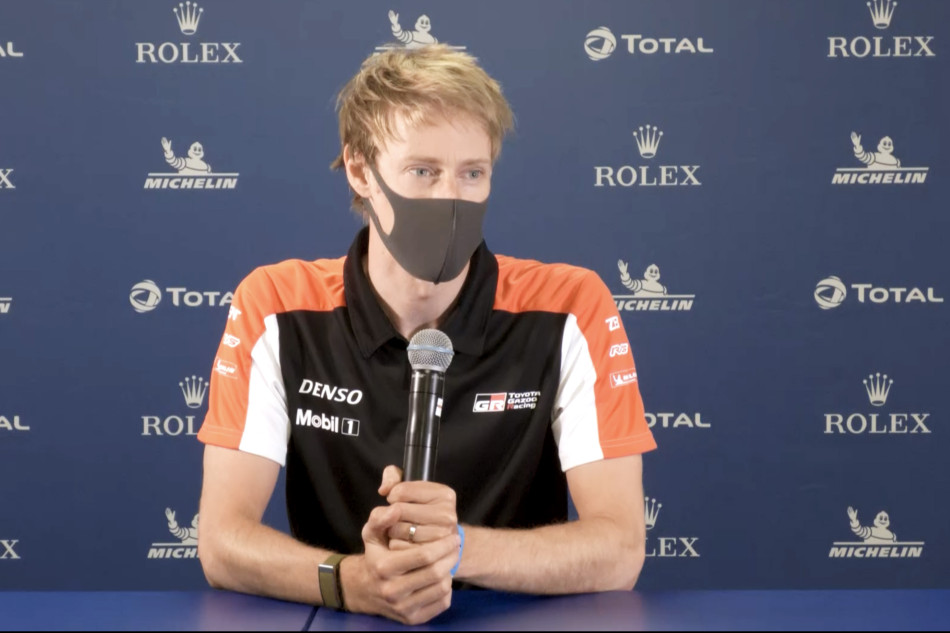 Brendon Hartley, Toyota Gazoo Racing – #8 Toyota GR010-Hybrid
"I think there was a sense of excitement coming to the Prologue and actually seeing all the other cars on track at the same time getting an understanding of how the car was going to be through the traffic. 
"It is a totally different car from the LMP one car even if it has similar stylings and a similar paint job. There's not many parts that are transferable or the same. It's a completely new redesign different regulations. It's heavier, has less downforce, has less power, which all those three things don't sound very exciting but at the same time it's more road car relevant to. 
"There's going to be a car which somehow represents the race car, which I think going forward for the future and all the news of the other manufacturers coming it's really an exciting time, so we're looking forward to getting the race under way."
Nicolas Lapierre, Alpine ELF Matmut –  #36 Alpine A480-Gibson
"Obviously it's a great track for all drivers. Everybody loves this track and it is quite fantastic. 
"Even though the weather might be tricky this weekend we have a lot of fun around here. It is a great atmosphere and we love to race here, especially now I'm back with Alpine and fighting for the overall in Spa, so it's definitely a good feeling."
Stoffel Vandoorne, Jota – #28 Oreca 07-Gibson
"I had my first experience of WEC with SMP a couple of years ago here in Spa and Le Mans where I had a really good time finishing third twice in those races, which was basically the maximum result possible with both Toyota's in the race as well.
"So I really enjoyed the experience and I found a good opportunity to come back this year with Jota, with Sean (Geleal) and with Tom (Blomqvist). 
"I think we have a pretty competitive package and very strong driver line-up for the season ahead. It's great to be back in the WEC and, also for me to be back here in Spa is always a special moment. It's my home race. I haven't had one since 2019, so I am looking forward to it."
Neel Jani, Porsche GT Team – #92 Porsche 911 RSR–19
"It's nice to be back in the FIA World Endurance Championship paddock. I really like the atmosphere and I am looking forward to the challenge.
"I've already had experience now during the prologue to experience traffic. I think the biggest change for me is looking into my mirrors instead of trying to overtake all the time, and that indeed is a challenge. 
"Driving the car, I have to say a GT PRO car around here is a lot of fun to drive. But Eau Rouge is not that easy anymore. It's in different ways difficult but is fun. I have to say I enjoyed those and I'm really looking forward to the race."
Katherine Legge, Iron Lynx – #85 Ferrari 488 GTE EVO
"The team is second to none, they're really incredible, very professional. We were having such a great test and unfortunately we got hit by a by a prototype which put us out. It was quite a big accident actually. 
"But the team did a great job and they put the car back together and we're ready to go again, we had the speed, so hopefully we will be competitive and everything will be good to go."