WEC - What the Drivers said - Post- Qualifying quotes
2018 6h of Silverstone - Drivers quotes after Qualifying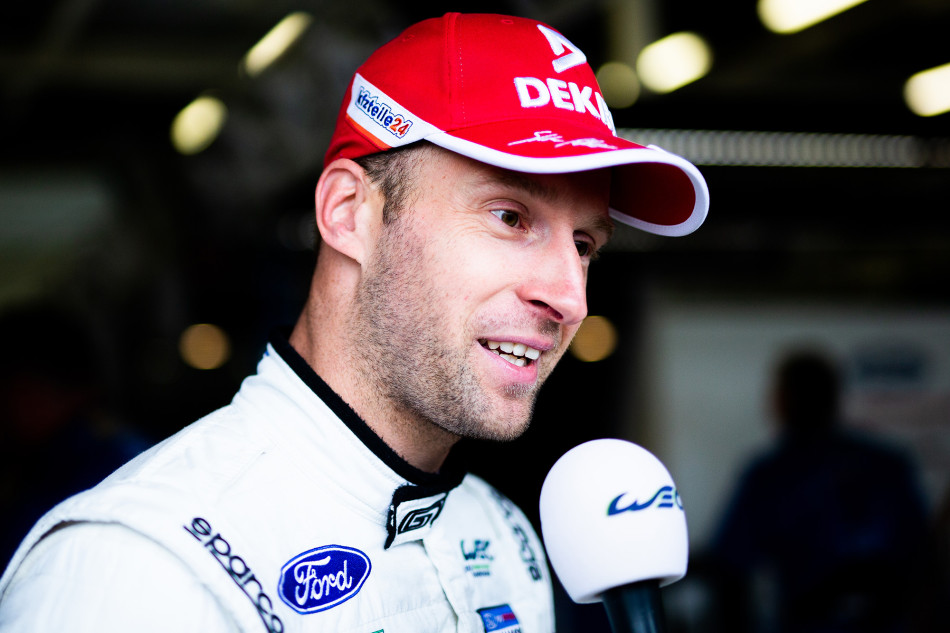 Mike Conway
No.8 Toyota Gazoo Racing Toyota TS050 HYBRID - LMP1
It wasn't the best start and I tried to be a bit greedy at the start of my first lap and had a big moment coming in to the last corner so I knew I would be down half a tenth or two.
So I had to abort, save the tyres and go again but luckily the tyres were still there. It was a decent lap and I actually left a bit on the table because I saw so many laps that had been deleted because of track limits.  Jose jumped in and did a mega lap as well considering the used tyres, so it is a good start as we were quick in practice and an extra point for the championship."
Stefan Mucke
No.66 Ford Chip Ganassi Team UK Ford GT - LMGTE Pro
It worked out perfectly and we put the car in the right window. Olivier did a great lap, we did no mistakes and the team did a great job.  We are really happy as it is a home race for the team so it is a good effort and puts us in good shape for tomorrow's race which will be tough and long, especially with the new asphalt. But, we are confident, I think we did our homework today and we look forward to the race."
Jazeman Jaafar
No.37 Jackie Chan DC Racing Oreca 07-Gibson - LMP2
"We took it step-by-step today and we worked away with progress in the practice sessions and we made a huge step forward in FP3 which gave us good confidence coming in to qualifying.
"But of course we have to think about the race as this is where it will all plan out to what we really want to achieve. But for us it is a really happy moment as an all-Malaysian team line-up and we are really pleased with this achievement."
Egidio Perfetti
No.56 Team Project 1 Porsche 911 RSR - LMGTE-Am
"We are delighted with pole position as it has come after a lot of struggle and effort. We worked hard in the practices so it is particularly rewarding as we were doing some big changes just before the qualifying session.  So when I went out on the first lap the car felt definitely different and I was very please, it was a great team effort today."