WEC - What the Drivers Said at Monza on Friday…..
Five of the drivers competing in this weekend's 6 Hours of Monza, Round 3 of the 2021 FIA World Endurance Championship, answered some questions in the pre event press conference.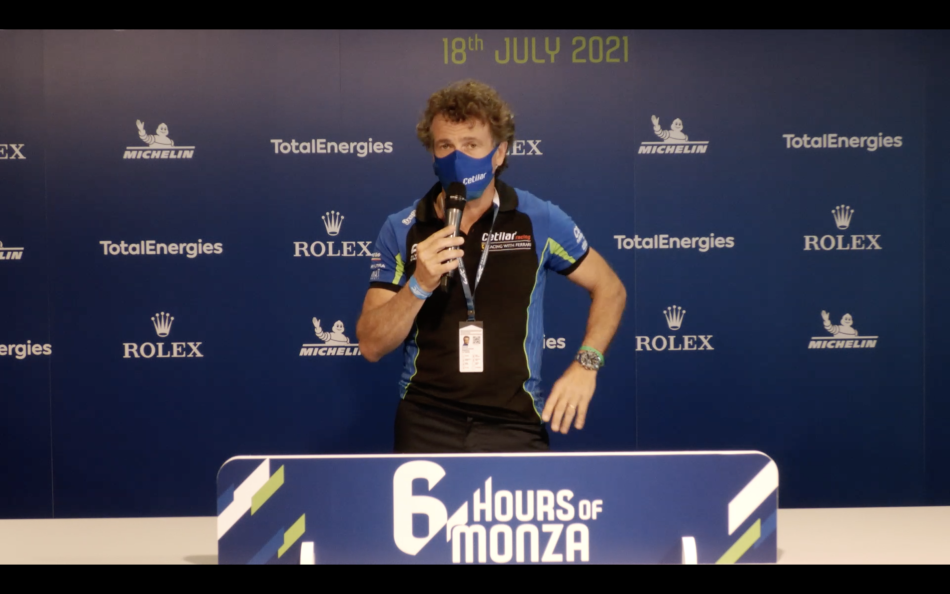 Kazuki Nakajima, no8 Toyota Gazoo Racing Toyota GR010 Hybrid
"This track layout, it's going to be a very good preparation for Le Mans. There's some similarities here and in Le Mans.  So, it's really nice to have this race just before the month, and on the other hand, we had some track walk this morning, and I raced here in 2017, with a TS0 50. 
"I kind of knew it, but I was, again, a bit impressed with how narrow the track is, so it's going to be quite tricky to manage the traffic here and to avoid the conduct at all in the race."
Juan-Pablo Montoya, no21 Dragonspeed USA Oreca-Gibson
"The idea is to try to start getting some wins. I think we've been in positions to win the races, and we have kind of throw them away.  We made some mistakes, and it's been kind of painful to say we've thrown away some good results. We are really looking forward to a clean race. 
"The other thing that it's been really interesting is we're doing been doing a lot of work on the car, doing a lot of changes on the car. It's been nice, you know, developing the car. For me, that's probably one of the things I enjoy the most, being part of the development and making the car better and better and trying new things."
Gianmaria Bruni, no91 Porsche GT Team Porsche 911 RSR-19
"Racing in home races is always very nice and I am looking forward. There is a lot of history in this track. I started here at Monza in 1998 in Formula Campus, so it's nice that I was able to race here in Formula One and in other categories in 1000-kilometres in the past and now in WEC so it is something really, really good."
Ferdinand Habsburg, no31 Team WRT Oreca-Gibson
"I have a really good working relationship with Robin (Frijns). He's quite a funny character, so easy to get on with.  Charles (Milesi), on the other hand, we both didn't know, but he's got a lot of experience in prototypes, so that's been a huge help to us. 
"Sometimes me and Robin try to focus on something a bit too much, he could really put his foot down and say like 'this is not an important right now' and 'we've got to focus on this now.  So, it's been a really good mixture. I'd say I stand out a little bit when it comes to height. I'm a little bit taller than my teammates a little bit heavier, so I've got to put in a bit extra work and squeeze in a bit more into the car."
Roberto Lacorte, no47 Cetilar Racing Ferrari 488 GTE Evo
"There is pressure that I'm feeling around me because you can understand that a lot of Tifosi are around our team, and a lot of expectation, because we started very well, with the first two races in WEC (LMGTE Am class).
"We have to be consistent in this race. Our goal is to gain points and to maintain our position in the classifications. We have all the components and all the items to do this performance, so we have to stay calm and be consistent for this very important appointment here in Italy."