WEC - What the Drivers said after Qualifying at Spa
WEC - 6 Hours of Spa- Post Qualifying Press Conference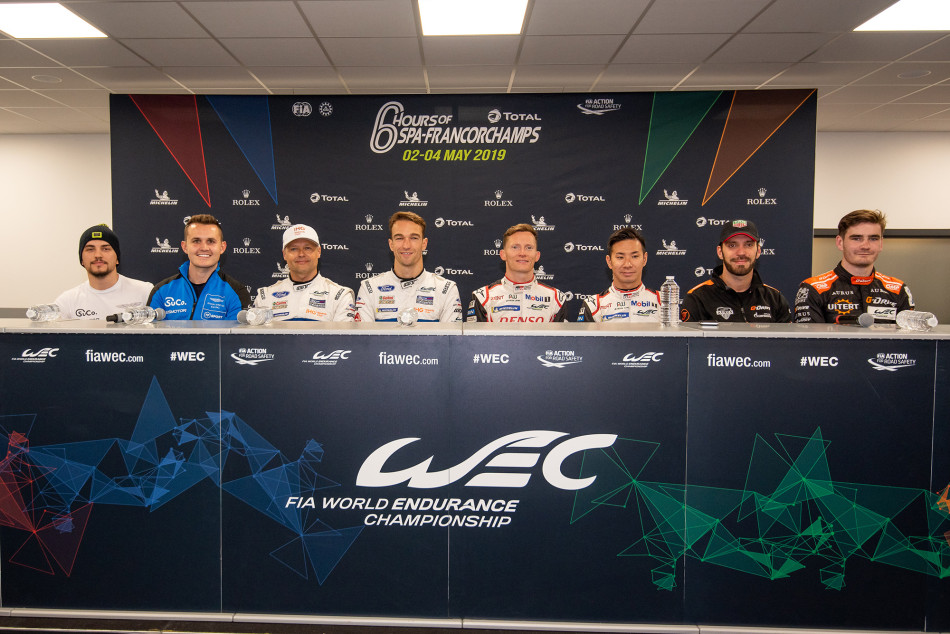 Mike Conway
No7 Toyota Gazoo Racing Toyota TS 050 HYBRID [LMP1]
"It was a nice lap, but obviously Kamui [Kobayashi] was quick and laid a really good lap down this morning in FP3, and then again in qualifying, so I was like 'OK, pressure's on! Got to lay one down here!'
"It was all looking good during the lap and the car was pretty hooked up, so I was happy to get across the line and go a bit quicker. I had a good gap to the sister car. But all credit to the engineers and all the guys on Car #7 for doing a great job all weekend.
"Tomorrow's going to be pretty tricky I think with the conditions, so it's good to start in the right position."
Andy Priaulx
No67 Ford Chip Ganassi Team UK Ford GT [LMGTE Pro]
"It was a really nice and special experience. I think Harry nailed a fantastic 12.9. I got back in the car and I knew I really had to be on my 'A game' to try and better that, and it just came together really well.
"It's always like that, in those moments when you have the pressure and you manage to find that sweet spot in your driving and you give everything and it works, that's really special.
"I'm just enjoying every moment at the moment. I'm definitely keep looking at myself in the mirror and saying 'when am I going to stop racing?' But then moments like that, I just want to carry on, so it's still in me and I'm really enjoying it."
Jean-Eric Vergne
No26 G-Drive Racing Aurus 01-Gibson [LMP2]
"The lap and the car was absolutely amazing today. I think it was one of the best laps I've ever driven in my life.
"I'm very pleased with that. Just three-thousandths off breaking the two-minute barrier. It would have been nice, but it was more the gap we made today to the other guys as well thanks to the lap of Job. I think it was overall a very, very good qualifying."
Charlie Eastwood
No90 TF Sport Aston Martin Vantage [LMGTE Am]
"It was the first time I've been able to a qualifying in WEC, so to go out and get pole first time round was great.
"In terms of the lap, again, it was probably one of the best that I've done in the GTE car, so I timed that pretty well for my first qualifying session. We've been very close to it a lot of times this year, and Salih [Yoluc] at the end just done a mega lap to go as the quickest Am driver in the session and that gave us the pole overall."