WEC - What the Drivers Said after Qualifying…..
The four pole position holders from each class came up to the press conference area to answer questions ahead of tomorrow's 6 Hours of Monza, Round 3 of the 2021 FIA World Endurance Championship.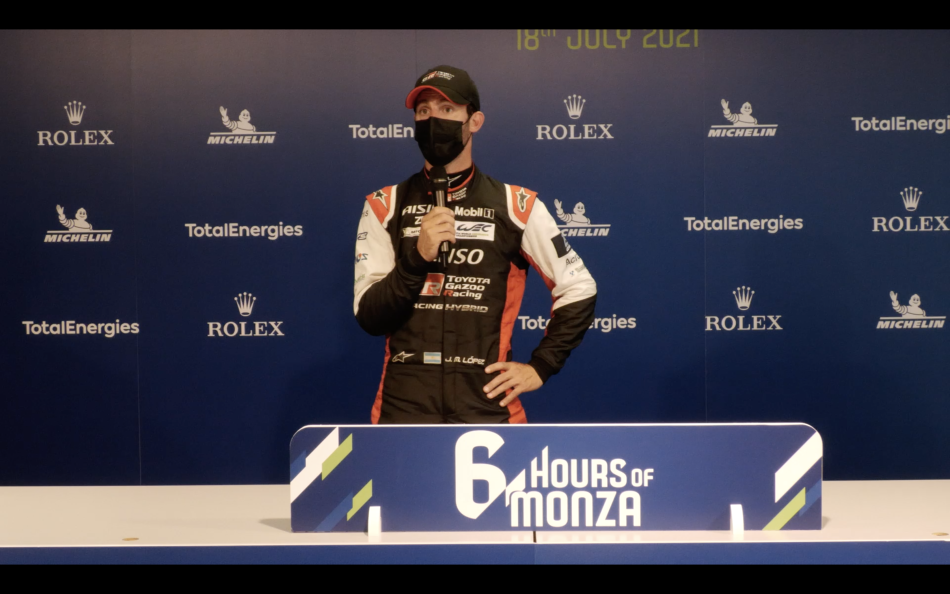 Jose-Maria Lopez – no7 Toyota Gazoo Racing, Toyota GR010-Hybrid - Hypercar
"It's been a perfect weekend for me so far, fastest in every session. My confidence was very high and from the beginning, and think this track is good with me as I have a lot of good memories from my first racing season in Formula Renault back in 2000.
"So, it's nice to be here first and still feel the joy and the adrenaline of the sport, which is for me, the most important thing and today I had the duty to quali, which is also very nice for me."
Kevin Estre – no92 Porsche GT Team, Porsche 911 RSR-19 - LMGTE Pro
"I tried to maximise everything and brake late, and just when I turned in, I locked the front right, so I had to open the wheel and just go straight through the chicane.
"That was not ideal, but it was the first lap out of two or three, depending on how much we wanted to do, so I let the Ferrari by and concentrated on the second lap, and try to get it all together, which I did. So yes, first lap not ideal, but the second one was good enough. So I'm very pleased."
Charles Milesi – no31 Team WRT, Oreca-Gibson - LMP2
"To be honest, after FP3, we were not really confident for the pace in qualifying. So we're quite surprised to be on pole now but I think that the team did a really good job and I think we had a good car.
"I think since the beginning of the year, we're struggling a bit is quite in qualifying. But now I think we're on top and the team did a mega job. We just need to focus on the race tomorrow but we are in a really, really good position now."
Ben Keating – no33 TF Sport, Aston Martin Vantage AMR - LMGTE Am
"For whatever reason, I went out and just struggled with a little bit of a rear tyre pressure and so 10 minutes for a qualifying session is pretty short, so I knew I was only going to get five timed laps.  We leave the pits with tyres out of the oven that are hot but that doesn't mean they're really up to pressure yet. I was really pushing hard and got up to the front of the queue.
"I was the first one out of the pits to try to maximise my time on track, and I was fast enough that I came up to the back of Kevin (Estre) as they were playing games with the Ferraris to make the right room on track. but it worked out well. 
"Every lap I kept on learning more about what the car was capable of in terms of grip and running with new brakes, low fuel new tyres. It's just a different feeling car than then we were used to running in practice."